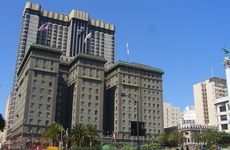 SAN FRANCISCO (GenomeWeb News) – The 33rd Annual JP Morgan Healthcare Conference began here Monday with several life science research tools and diagnostic firms making presentations to investors and other attendees.
The following are capsules from the presentations and breakout sessions of Genomic Health and Myriad Genetics. Coverage of Illumina's presentation is available here.
Genomic Health
Genomic Health CEO Kim Popovits broadly outlined the company's goals and noted its recent milestones, including the fact that more than 500,000 patients have so far been tested with the company's Oncotype DX breast cancer test.
For 2015, the goal is to achieve profitability by the end of the year, driven by the adoption of its Oncotype DX prostate cancer test and expansion of its breast cancer testing footprint. On the prostate cancer front, Popovits said that more than 1,300 doctors are currently using the test, which was launched in 2013. Following the publication of a second validation study for the test in the fall, the next inflection point in ramping up its adoption will be securing Medicare reimbursement, though she did not provide a timeline for when that may occur.
She also highlighted as a growth driver Genomic Health's Oncotype DX DCIS for patients with ductal carcinoma in situ, and pointed to the presentation of data last month from a study with more than 1,500 patients. The study results showed that the test accurately assessed the 10-year risk of local and invasive local recurrence for those who were treated with breast conservation surgery. About 50,000 women in the US have DCIS.
Lastly, Popovits noted the opportunities for the firm outside the US. She said that the international market represents about a $2 billion opportunity for Genomic Health, including more than $400 million just in Western Europe. The firm has a direct sales presence in certain geographies, and for the coming year, the drive will be to increase market penetration.
She noted that about 25,000 patients in Germany use Genomic Health's tests, which she estimated to be about a 20 percent penetration rate. In the UK, about 20,000 patients use the company's tests, a market penetration of less than 10 percent.
A year ago, Genomic Health announced its plans for a liquid biopsy program. Popovits said on Monday that the company is eyeing a 2016 launch for its first test based on that technology.
The company plans on gathering more data to support the efficacy of its technology. From there, it will decide which platform to use for its tests, and then start discussions with payors around reimbursement, Genomic Health Executive VP of R&D Steve Shak said during a breakout session.
Together, prostate cancer and breast cancer represent a $3 billion market for the company. When the liquid biopsy space is added to the mix, that figure jumps to about $5 billion in the next few years, Popovits added.
For 2015, Genomic Health is targeting a 90 percent market penetration in invasive breast cancer in the US; growing adoption of the DCIS test in the US; finalizing public reimbursement in the UK for its tests; securing Medicare reimbursement for the prostate cancer test; and advancing the liquid biopsy tests, she said.
Myriad Genetics
Myriad Genetics CEO Peter Meldrum provided a broad overview of the company's test portfolio, starting with myRisk Hereditary Cancer, a panel of 25 genes for evaluating a patient's risk for colorectal, breast, endometrial, ovarian, prostate, pancreatic, and gastric cancer, as well as melanoma.
According to Meldrum, conversion to myRisk from the firm's BRACAnalysis test has gone well enough that Myriad's laboratory capacity was recently overwhelmed, resulting in longer turnaround times for results, though the issues have been resolved.
He also noted that myRisk has been able to find 51 percent more people at risk for hereditary breast cancer than BRACAnalysis.
In October, Myriad received a draft local coverage determination from Medicare contractor Palmetto GBA for its Prolaris prostate cancer test, and Meldrum said on Monday that the company anticipates a national coverage decision by Medicare to come, though he didn't provide a timeframe.
Myriad has also been active in pursuing companion diagnostic test development deals, and in late 2014 the US Food and Drug Administration approved BRACAnalysis CDx as a companion diagnostic test for AstraZeneca's Lynparza (olaparib) for treating advanced ovarian cancer associated with BRCA mutations.
Lynparza is a poly ADP-ribose polymerase (PARP) inhibitor. Myriad has companion diagnostic development partnerships with five pharmaceutical firms that are also developing PARP inhibitors, Meldrum said. He added that in the US and Europe about 400,000 patients could use such drugs, and companion diagnostics to guide treatment, each year.
In total, Myriad is collaborating with more than 20 pharmas in the companion diagnostic space, he said, noting that in addition to PARP inhibitors, the firm is developing companion diagnostics for platinum drugs used as adjuvant and neoadjuvant therapies.
Regarding Myriad's international business, the company now has a direct sales force of 45, Meldrum said, and in fiscal year 2014, its international revenues grew 109 percent year over year. For FY 2015, the company has targeted $50 million in revenues for Europe.
Meldrum also said that in Europe, the firm may adopt a strategy of offering its tests as kits that can be used in reference laboratories, rather than having tests carried out in Myriad's lab. Such a step would have the potential to grow revenues in Europe, where the use of reference labs, instead of a company-owned lab, is prevalent, he noted.