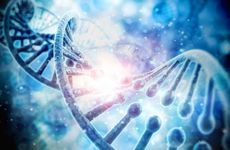 BALTIMORE – Codex DNA has developed a proprietary, enzymatic DNA synthesis method that it says is faster, more accurate, less expensive, and has higher throughput than conventional approaches.
The method, called short oligo ligation assembly enzymatic DNA synthesis, or SOLA EDS, differs from both traditional chemical phosphoramidite DNA synthesis and newer polymerase-based methods in that it does not add one nucleotide at a time. Instead, it starts with a library of short oligonucleotides that serve as building blocks to construct longer oligos. These are then assembled into genes using so-called Gibson assembly, an enzymatic method pioneered by Codex DNA's chief technology officer, Dan Gibson.
Last month, Codex DNA said it has been able to use SOLA EDS, which is patent-pending, to construct the 1,800-base hemagglutinin (H1) and the 1,500-base neuraminidase (N1) genes from the influenza A virus genome. It also struck a multiyear, early-access, and licensing agreement with Pfizer to develop the technique further for the drug company's use in research and mRNA vaccine and therapy development.
With SOLA EDS, San Diego-based Codex DNA is stepping into the increasingly crowded enzymatic DNA synthesis market and plans to integrate the method into its benchtop synthetic biology systems. While the company is not disclosing technical details of the method at this time and has no firm commercialization timeline yet, it believes SOLA EDS will have applications in mRNA-based vaccine development, diagnostics, and personalized medicine eventually.
According to Todd Nelson, Codex's CEO, the SOLA EDS technology was initially designed to "dramatically accelerate the development times for mRNA-based vaccines" and had been conceived in the company's R&D pipeline before the pandemic. "When COVID hit," he said, "we accelerated the development."
Traditional phosphoramidite-based chemical DNA synthesis relies on harsh reagents and can only produce oligos about 200 to 300 nucleotides in length. Enzymatic DNA synthesis, on the other hand, has the potential to make longer DNA strands while using less toxic chemicals, prompting a variety of companies — including French startup DNA Script; University of California, Berkeley spinout Ansa Biotechnologies; San Diego-based Molecular Assemblies; and, recently, Twist Bioscience of South San Francisco, California — to take a crack at this approach.
In contrast to all of these, Codex's SOLA EDS method uses small building blocks — according to the firm's website, a library of 3,000 pentameric oligos — to enzymatically assemble oligonucleotides up to 100 bp in length in three cycles. These can be used to build larger genes using Gibson assembly.
"The first advantage [of SOLA EDS] is that we can build long genes compared to other enzymatic approaches," Nelson said, noting that making mRNA-based vaccines often requires DNA multiple kilobases in length.
The second pro, he added, is the "very high coupling rates" of the building block assembly, which he said approaches 100 percent and translates into highly accurate oligonucleotide sequences. "[T]he customer or the scientist at the end of the day will get … what we call an 'error free gene,'" he said.
Nelson declined to disclose how exactly the firm is assembling the building blocks into oligos but said the approach is similar in nature to the Gibson assembly technology. "What we're doing is taking those same principles and building the very oligos that can then go into the chain building," he said, adding that the technology uses "a series of proprietary polymerases, endonucleases, ligases, different temperature, PCR reactions, and other things."
SOLA EDS also has a cost advantage because it uses phosphoramidites, not deoxynucleotide triphosphates, to make the building blocks through chemical synthesis, Nelson added. Meanwhile, compared with traditional chemical DNA synthesis, DNA synthesized with SOLA EDS technology "is made in a toxic-free way, so it's environmentally friendly," he claimed.
"It's kind of like a typewriter," said John Nelson, a senior principal scientist for GE who also works on enzymatic DNA synthesis. While polymerase-based enzymatic DNA synthesis adds one letter at a time, Codex's DNA synthesis types multiple letters at once, he explained.
This might enhance efficiency, but on the flip side, John Nelson said, "if they make a mistake, it's not a single base mistake," which is "probably a pretty bad thing to happen."
Additionally, he said, although SOLA EDS might alleviate users from having to deal with harsh chemicals, it puts the burden on Codex. "If [Codex users] are taking small pre-made oligonucleotides and assembling them together," John Nelson explained, "then yes, your process is 'green' because you don't have to throw out any of the [phosphoramidite] chemicals. But Codex did." Even so, he said, that could be beneficial to users since it eliminates their hazardous waste disposal burden within their own facilities.
He also said that although Codex has shown proof of concept for the method, more details are still needed to vet the approach. "The question is, 'how big a piece can you make?' And 'how many mistakes are there in [the DNA product]?'" he asked.
Thomas Ybert, CEO and cofounder of DNA Script, which has developed a polymerase-based DNA synthesis technology and recently launched a commercial platform for it, also said the available data for Codex's SOLA EDS is "very slim." With just internal data and no third-party validation, Ybert said, "it's difficult to understand how universal [the technology] could be and how applicable [the method is] to a wide variety of synthesis."
In addition, Ybert said, the polymerase-based DNA synthesis method used by DNA Script affords the company "the flexibility to build anything we want in terms of length and exact sequence."
"We are basically taking care of four letters — A, T, C, and G — and then we can build anything we want," he said, noting that "the complexity [of Codex's method] on handling thousands of pieces necessary to act as a prime material for the small oligo ligation is also a question, for sure."
To ensure the accuracy of SOLA EDS, Codex's Todd Nelson said, the company has "developed internal algorithms and bioinformatics that will chop up the gene into the optimal parts" to avoid errors. "It's not like one train car gets inserted in the middle," he said. "By design, the DNA is chopped up in a way that you can't possibly get two things together that shouldn't be together."
Additionally, he said Codex is "working on making [the technology] faster," which is part of its collaboration with Pfizer.
Still, he admitted that SOLA EDS has not proven its universal use yet. "[C]an we build every gene in the genome? We just don't know that yet," he said.
Looking forward, he said SOLA EDS fits in three ways with Codex's development plans. First, within the next couple of years, the technology will be "well integrated into our suite of automation products," he said, specifically the company's upcoming BioXp Oligo Printer and BioXp Digital-to-Biological Converter platforms, benchtop instruments that allow researchers to print any desired DNA in their own lab. Additionally, he said the company plans to use the technology internally as a manufacturing platform.
Furthermore, Codex considers the technology "a strong basis for collaboration" with other companies, he said, similar to the recent partnership with Pfizer.