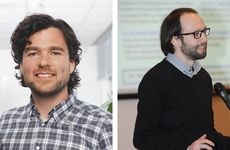 Researchers worldwide are racing to address COVID-19, working on diagnostics, therapies, and vaccines to control the virus. To support these efforts, DDL Diagnostic Laboratory (DDL) is developing faster ways to identify viral genomic variants – work that was accelerated by a collaboration with bioinformatics provider Seven Bridges.
DDL, which recently merged with virology contract research organization ViroClinics, has been studying viral pathogens for 25 years, developing diagnostics for human papillomavirus, hepatitis C virus (HCV), and other viruses. Over the past five years, DDL has embraced next-generation sequencing (NGS), developing its Athena bioinformatics pipeline to better focus on comparative genomics.
DDL created Athena because the company needed tools that could more reliably call specific genetic variants in viral NGS data, such as substitutions, insertions, and deletions.
"Athena was created out of a need," said Michiel Weber, Senior Bioinformatician at DDL. "We wanted to get the highest quality data, to see the biological truth on our screens. Sometimes, that means you have to write things on your own to get it right."
When applied to HCV data, Athena delivers detailed information, such as which insertions and deletions can co-occur in viruses, giving DDL an edge in viral diagnostics. Over the past four years, several pharmaceutical companies have adopted the Athena pipeline to support their efforts to develop new treatments for hepatitis B and C, human respiratory syncytial virus, cytomegalovirus, and other pathogens.
Though COVID-19 is a new application for Athena, DDL's viral analysis track record has been invaluable, and adapting the platform to this novel pathogen is a logical step forward in allowing researchers to gain more insight into this pathogen. While both SARS-CoV-2 and HCV are RNA viruses, each specific virus brings its own biological complexities to solve. Researchers try to gain this understanding through the lens of viewing the viral genetic code, and this is where Athena comes in.
In addition, because SARS-CoV-2 can mutate, possibly contributing to resistance to newly developed drugs, it can be a moving target for researchers and clinicians working on countermeasures. Athena's high sensitivity and accuracy have shown tremendous potential to improve data interpretation for COVID-19 vaccine and antiviral studies.
Seven Bridges Adds Bioinformatics Horsepower
Developing the bioinformatics tools to better analyze SARS-CoV-2 was only part of the equation. Initially, DDL ran Athena on its own servers but needed more robust tools. After scouring the market, DDL chose the Seven Bridges Platform to offer researchers and bioinformaticians better access to Athena.
"The Seven Bridges Platform was developed to address incredibly complex research questions, such as identifying novel variants from large viral datasets," said A. Sinan Yavuz, PhD, Senior Bioinformatics Scientist, Seven Bridges. "This supports an iterative approach, in which researchers can modify their tools and examine the data from every angle to tease out the actionable information that will produce meaningful results to advance their research."
The Seven Bridges platform's intuitive interface allows researchers to choose from hundreds of curated bioinformatics tools to build custom workflows. Users can query enormous datasets housed in different cloud locations, such as Amazon S3 or Google Cloud Bucket, to reduce costs and accelerate discovery. In addition, users can customize apps to their exact needs and access a wide range of existing databases, easily subdividing by disease, demographics, type of study, and other delineators to simplify data analysis.
Researchers can collaborate within a cloud-based "single pane of glass" environment, enabling globally distributed, cross-functional teams to share and interpret data together. The interactive graphical user interface helps biologists, data scientists, and other researchers perform complex, iterative analyses in one environment. 
The platform expands the availability of COVID-19 analysis tools, providing scalability, speed and instant data availability in a secure environment. With its parallel processing, the platform reduces the time researchers must spend analyzing NGS data.
"Teaming up with Seven Bridges was a strategic move that allows us to transfer all kinds of information through the workflows, such as parameter settings for each individual file, for example," said Weber. "This was extremely important for us because it meant that we could retain the flexibility, transparency, and traceability of the initial local implementation while being able to scale up on demand. Seven Bridges was the best platform to support our efforts and we are still very happy with the choice we made. The Seven Bridges technical support team has been nothing short of amazing."
The platform also gives DDL better access to external users to expand its client base. Researchers can access the Athena bioinformatics pipeline and genomics tools by Seven Bridges and collaborate from multiple locations on complex problems in real time.
"We felt that we had good software in our hands, and no one knew about it except our existing customer base," said Weber. "Seven Bridges was an important element to get Athena further out in the world and accelerate our mission."
For more information on the Athena pipeline via the Seven Bridges Platform, view this recent webinar.