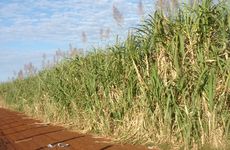 NEW YORK (GenomeWeb) – Toyota has developed a new genotyping by sequencing approach that it will soon make more widely available for use in agricultural research,  according to the scientist who designed the application.
Hiroyuki Enoki, a researcher at the Japanese multinational, told GenomeWeb that the firm's technology, called genotyping by random amplicon sequencing, or GRAS, should increase the efficiency of identifying and selecting markers for crop improvement.
He said that Toyota created the GRAS technology in collaboration with the Kyusha Okinawa Agricultural Research Center (KARC), which falls under Japan's National Agriculture and Food Research Organization (NARO). Toyota has been working with the center to develop crops such as sugarcane as alternative biofuel sources,  Enoki said.
"Starting with sugarcane, we have been developing various energy crops, with the aim of increasing yields of biomass," said Enoki. "As part of these measures, we have been carrying out joint research projects with NARO since 2007, which has extensive experience in energy crop research and development."
That work has already produced a small collection of proprietary markers related to identifying various varieties of sugarcane, and Enoki and colleagues also developed a microarray-based approach for marker detection.
Enoki this week noted that while that technology could be used to identify certain markers related to various plant traits, it was still too costly and time consuming for widespread adoption.   
To overcome these challenges, Toyota combined an internally developed sample preparation technology with next-generation sequencing instrumentation to create GRAS, which Enoki claimed can analyze DNA in a tenth of the time necessary for other methods, at a third of the cost. Such technology could be used to eventually boost sugarcane production and increase biofuel crop yields, he noted.
The core of Toyota's approach is its sample prep technology, which Enoki said can be used to amplify tens of thousands of locations in the genome using internally developed primers. More specifically, he said the approach consists of two PCR steps and one purification step and is "very simple." The primer sets used are stable and genome information is not necessary for primary design, as the first PCR step is able to amplify thousands of genomic fragments with a random primer set, hence the name random amplicon sequencing.
In addition, via the second PCR step, Toyota's researchers are able to attach adaptors with an index primer. "Usually, the PCR with the random primer is not stable," Enoki said. "We have discovered and defined a protocol for stable PCR using random primers."
Toyota and its partners use an Illumina HiSeq2500 instrument as part of the GRAS platform. Enoki said Toyota developed the approach last year.
The company is now discussing the GRAS platform publicly. This week, Toyota presented details about the technology, as well as analytical results from its partnership with NARO, at the annual meeting of the Japanese Society of Breeding, which is being held in the city of Tottori.
"The information that was shared at the meeting was that, the sample preparation is very easy as it uses two PCR [steps] and one purification [step] without specialized equipment," Enoki said. "Our technology could provide thousands of [genotypes] with high accuracy or greater than 99.9 percent, and few missing values, less than 1 percent in the rice and sugarcane populations."
Toyota is now keen to see its platform adopted by the agricultural sector. To that end, it has enlisted the aid of the Kazusa DNA Research Institute in Chiba, which has been involved in the widescale sequencing of plant and bacterial genomes, and is known for decoding the tomato and strawberry genomes. Kazusa will now evaluate the performance of the GRAS approach.
"We hope to obtain a thorough evaluation from an expert standpoint," said Enoki of the partnership with Kazusa. "In particular, since there are many types of crop seeds available, we are looking for a technical evaluation based on multiple crops."
While the main application area of GRAS to date has been in identifying markers that might increase biofuel crop yields, such as disease-resistant varieties of sugarcane, Enoki said the technology could be used to improve production of food crops as well, and that Toyota will continue to raise awareness of and discuss the use of GRAS in the agricultural sector.
That means in part that Toyota is willing to make GRAS available to other companies that would like to access the technology.
"We believe that this technology has a wider social significance and can also be used to help increase the production of food crops and to help protect the environment," said Enoki. "For this reason, we hope that this technology will find widespread use," he said. "Therefore, although it depends on the specific details of the inquiry, we intend to respond positively to requests from other companies about the provision of this technology."
In terms of any plans to commercialize GRAS, Enoki said that Toyota will continue to weigh the best ways to make the technology available to third parties based on various circumstances in the future. And while its main application area is in agricultural research, especially for crops that do not yet have available detailed genetic information, he hinted that it could be used for other purposes eventually.
"Theoretically, we think that this technology is also applicable to other living creatures, including that of humans," he said.