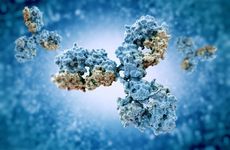 SAN FRANCISCO (GenomeWeb) – Startup SerImmune is developing immune repertoire mapping technology and said it will look to partner with companies or academic groups to apply its technology for discovery of disease-associated antigens, vaccine design, early disease detection, multiplexed antibody-based diagnostic panels, and companion diagnostics.
Earlier this month, the Santa Barbara, California-based firm raised $8 million in a financing round led by Illumina Ventures to support the development of its immune repertoire mapping platform.
The company uses next-generation sequencing to map circulating antibodies to their antigens and it is building up a database of disease- and health-associated antigens.
"We know the environment plays a critical role in human disease," SerImmune Founder and CEO Patrick Daugherty said. "But I think to a large extent we're not appreciating and identifying the connections between our bodies and the external world in a way that we could."
He said that the goal of SerImmune is to identify the antigen epitopes and corresponding antibodies in order to harness the immune system to detect disease earlier, as well as develop better diagnostics.
Before founding SerImmune in 2014, Daugherty was a professor of chemical engineering and bioengineering at the University of California, Santa Barbara. His research there focused on developing protein and peptide engineering technologies and antibody repertoire characterization methods, among other things. 
Through his research at UCSB, Daugherty said that he realized he could directly identify the antigens that are targeted by antibodies. "We were able to identify the preferred binding epitopes of antibodies that revealed which antigen from the environment those antibodies were binding to," he said. That was when he decided to found SerImmune to focus on identifying those specific antigen epitope and antibody combinations. Not only was that an untapped field, but it would offer a diverse range of opportunities in diagnostics and therapeutics.
SerImmune's core technology is based on a protein engineering technique known as bacterial display, in which Escherichia coli cells are genetically modified such that each cell displays a different peptide sequence on its surface. Then cell sorting is used to separate those that bind to antibodies from a given sample, which could include serum or saliva. And finally, next-generation sequencing and bioinformatics are used to determine the specific peptide sequences that bind to specific antibodies.
Daugherty began developing this technology while at UCSB. The firm licensed some of its technology from UCSB and has also filed additional patent applications.
Last year, company researchers published proof of principal of the technology in the journal Scientific Reports. In that study, the researchers described their sequencing method, called Display-Seq and the bioinformatics they developed, called Identifying Motifs Using NGS Experiments (IMUNE).   
In the study, they showed that the technique could be used to identify both celiac disease- and healthy control-specific motifs. The researchers applied their method to 16 celiac disease and 13 healthy control individuals using a library of 8 billion 12-mer peptides. After cell sorting and sequencing, the IMUNE algorithm identified a motif that was significant for the celiac disease group but not the control group, and when the researchers examined the motif more closely, they discovered that it also appears in grain antigens associated with celiac disease. The method also identified eight other motifs that were moderately to highly enriched in the celiac disease cohort and not in the control group, although those motifs were not readily connected to known antigens.
Daugherty said that the company has since improved upon its technology and algorithms, but that it was still the basic concept described in the Scientific Reports study.
Aside from celiac disease, he said the firm has been applying the technology to other cohorts to identify motifs that correlate with those diseases, and he said he anticipated publishing results from other disease cohorts in the future.
SerImmune has been building up a database of such motifs and Daugherty said he expects that it will contain tens of thousands of samples by next year.
One potential use of that database is to partner with diagnostic companies to develop multiplexed panels, Daugherty said, that look for specific patterns related to a set of allergies, for instance.
Daugherty said that SerImmune differs from companies like Adaptive Biotechnologies in a number of ways. The main difference, he said, is that companies like Adaptive focus on sequencing and identifying the T-cell receptors, while SerImmune focuses on identifying the antigens. That's an important difference, he said, because there are often many different T-cell receptors that bind to the same antigen. For example, he said, "people with celiac disease may all produce different antibodies, different T-cell receptors, but they all recognize the same antigen." But focusing on identifying the antigen also enables the detection of the antibody that's bound to it, he added.
Daugherty said that over the next two years SerImmune is focused on internal technology development, which includes building and expanding its database, as well as developing and refining its informatics and software. In addition, it will focus on forging external relationships and partnerships. "We are interested in working with partners who want to discover disease-associated antigens," he said. That could be in a whole range of diseases.
Currently, he said the company is focused on infectious diseases — including viruses, bacteria, parasites and fungal infections — as well as allergen-related disease like celiac disease. In the future, he said, there is a huge opportunity in cancer to identify neoantigens.