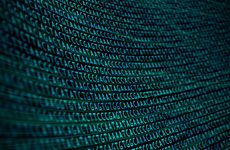 NEW YORK – After half a decade of domination by a single company, the scene for sequencing instrumentation is alive again.
By the middle of this year, as many as six firms could be offering short-read sequencing instruments. Startups Element Biosciences, Singular Genomics Systems, and Ultima Genomics all launched new sequencing-by-synthesis platforms in 2022, with varying commercialization timelines. China's MGI Tech, for its part, found a way through Illumina's legal blockade and is relaunching its sequencers in the US and in Europe. And longtime long-read sequencing holdout Pacific Biosciences will try to develop its short game with a new binding-based approach and plans to launch a new platform in the first half of 2023.
Not to be upstaged, Illumina announced a redesigned sequencing chemistry and new instruments that should provide the much-heralded $100 human genome at industrial scale.
"This year was the coming-out party," said Chris Mason, a sequencing expert at Weill Cornell Medicine. "It's like going to the beach and seeing just a few umbrellas, then you turn your back for a second, and suddenly there's a whole scene."
"It is a time of euphoria," he added. "We sleep with smiles, that's for sure."
Throughput is rising and costs are falling in long-read sequencing, too. PacBio took the human genetics community by surprise in October, announcing Revio, a new instrument it had been secretly working on that promises 30X coverage human genomes for about $1,000.
Oxford Nanopore Technologies brought a new instrument to the party, too, with the PromethIon 2 Solo, a smaller version of its benchtop device, and made headlines by enabling record-setting speed for whole-genome diagnostic sequencing.
While customers may be feeling euphoric, the sequencing firms face a number of headaches. In addition to competitive pressure, there are concerns caused by global macroeconomic conditions. Publicly traded Illumina, PacBio, and Oxford Nanopore, for example, saw their share prices crater 47, 60, and 61 percent over 2022, respectively. Singular Genomics has had its G4 instrument rollout delayed due to supply chain problems, and even Illumina chose to lay off hundreds of employees. COVID-19 continues to be a concern: Companies have noted that lab closures and delayed purchases affected their bottom lines.
In MGI's case, there are also obstacles fueled by international political tensions. In October, the US Department of Defense added MGI's sister firm, BGI Genomics, to a blacklist of companies with alleged ties to the Chinese military. MGI has downplayed its ties to BGI Genomics and emphasized its focus as an instrument maker, but it still must contend with its status as a foreign entity in the US market.
The past year even had a cautionary tale: Sequencing startup Genapsys went bankrupt last summer after burning through $70 million in just over a year, wracked by infighting among its board of directors. The scraps were sold to a new company associated with former investor Farallon Capital Management for approximately $10 million in cash and the assumption of $32 million in debt.
"I think the big question is how long this party time will last and if everyone will acclimate quickly," Mason said. "When does [the cost per Gb] get down to less than $1?" he asked. "I think the presumption is that it'll keep going down, but we might have a lull."
Cowen Analyst Dan Brennan thinks that overall, Illumina will remain dominant, especially with clinical sequencing the biggest driver in the market over the next several years. "[Singular] and emerging private players Element and Ultima will gain some traction but remain a small percent of the market," he wrote in a December note to investors following a conversation with consulting firm DeciBio. The long-read sequencing market is also at an inflection point and could double its percentage of the total NGS market from about 4 percent to about 8 percent, he suggested.
While many researchers are keen to test-drive the new instruments, others are playing the waiting game. "Of course, seeing all those sequencers come out was exciting," said Anoja Perera, director of sequencing and discovery genomics at the Stowers Institute. "But I'm going to wait and see what sticks around, have some people play with them and tell me what works and what doesn't."
For her, higher accuracy isn't a draw, but future multifunctionality could be. "I don't want just another box that can do sequencing," she said. "We do a lot of spatial work for discovery. If a sequencing company can do it, we will look at investing." She noted that both MGI and Element have teased spatial omics capabilities. Singular is also working on a separate instrument for applications beyond straight-up sequencing, including spatial multiomics. Some enterprising researchers even found ways to convert old Illumina HiSeqs into spatial genomics platforms.
"That would be a game changer for me if that happens," Perera said.