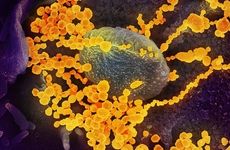 NEW YORK – Genomic epidemiology papers from two independent teams are exploring potential sources of recent SARS-CoV-2 introductions to China's Guangdong province and to Connecticut, respectively, revealing some of the complex dynamics of the coronavirus in different regions in the context of available travel data and infection control measures.
The studies, done by independent research teams, were published as peer-reviewed pre-proofs online in Cell on Thursday and previously appeared as preprint posts on medRxiv.
For the first of the studies, investigators from China and the UK used metagenomic sequencing, metatranscriptomics, targeted sequencing, and other approaches to profile a few dozen of the molecular surveillance samples collected in China's Guangdong province at the beginning of this year. They noted that Guangdong had nearly 1,400 laboratory-confirmed COVID-19 cases as of March 19.
Based on 53 SARS-CoV-2 genome sequences generated for the study, analyzed in combination with epidemiological clues and hundreds more publicly-available SARS-CoV-2 sequences from China and other parts of the world, the team suggested that many of the COVID-19 cases found in Guangdong after the coronavirus was first detected there in January were likely the result of additional new introductions of SARS-CoV-2 from other countries.
More than 100 of the cases diagnosed in Guangdong since early March have been linked back to travel from abroad, according to the authors, who reported that the patterns they saw seemed to point to relatively low community transmission within the province itself after surveillance and mitigation efforts were introduced. 
"Our results illustrate how the timing, size, and duration of putative local transmission chains were constrained by national travel restrictions and by the province's large-scale intensive surveille and intervention measures," co-senior and corresponding authors Changwen Ke, at Guangdong Provincial Center for Disease Control and Prevention, and Oliver Pybus, a zoology researcher at the University of Oxford, and their co-authors wrote.
Even so, they cautioned that "analyses of phylogenetic structure during the early phase of the pandemic should be interpreted carefully" and noted that "as with all phylogenetic analyses, the SARS-CoV-2 genomes must be interpreted in the context of all available epidemiological information."
For another Cell study, Nathan Grubaugh, an epidemiology of microbial diseases researcher with the Yale School of Public Health, led a team of investigators from the US, Switzerland, Canada, and the UK who analyzed nine SARS-CoV-2 genomes generated from Connecticut COVID-19 cases. That group included investigators from Nextstrain, one of the projects that has been documenting apparent transmission patterns for SARS-CoV-2 strains globally and by region using publicly available genome sequences from GISAID and Genbank.
With a phylogenetic analysis informed by additional travel and epidemiological data, the team suggested that the SARS-CoV-2 genome sequences shared genetic features with coronaviruses found in COVID-19 cases in Washington state, pointing to viral transmission events involving coast-to-coast travel in the US. In particular, the investigators estimated that domestic coronavirus introductions made up a significant source of COVID-19 risk in Connecticut by mid-March compared to international travel.
"We argue that, although simplistic, our model demonstrates the urgent need to focus control efforts in the US on preventing further domestic spread," they added. "As this epidemic progresses, domestic introductions of the virus could undermine control efforts in areas that have successfully mitigated local transmission."
The authors also noted that "elucidating the phylogenetic relationship of viral genomes collected in Connecticut to those collected in neighboring states, especially states with a high burden of disease like New York, will improve our understanding of critical interstate dynamics."