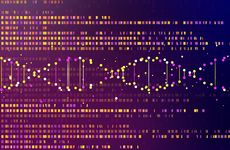 NEW YORK – Despite its small size, officials in Singapore think the island country can have an outsized impact on precision medicine globally.
Singapore is in the fifth year of a decade-long National Precision Medicine (NPM) program, launched in 2017 to generate whole-genome sequences on roughly 1 million Singaporeans, to pilot clinical applications of precision medicine, and ultimately to integrate cost-effective programs into routine clinical care that improve health. 
The island is home to people of different ethnic groups who are often overlooked in existing precision medicine research. One of the country's goals within the program is to identify genetic variants specific to individuals with Asian ancestries and use the insights to tailor care for its own residents and to export that "made-in-Singapore" precision medicine know-how to other nations. That could involve assays and annotation resources based on disease-associated variants discovered through the program. 
Moreover, since genetic research has historically often left out non-white patients, those groups tend to receive genetic test results with unclear findings due to variants of uncertain or unknown significance. The Singapore project is aiming to definitively classify such variants reported by tests today for patients of Asian ancestries, said E Shyong Tai, chief medical officer of Precision Health Research, Singapore, or PRECISE, an organization established under Singapore's Ministry of Health to implement Phase II of the three-phase NPM program.
"One of the major things that we will contribute to the international literature stems from the fact that Singapore is largely an immigrant population," Tai noted. In Singapore's population of 5.5 million, about 74.2 percent are Chinese, 13.7 percent are Malay, and 8.9 percent are Indian, according to a paper outlining Singapore's NPM strategy that was published in Nature Genetics earlier this year. There are also other ethnic minority groups living in the country including Eurasian and Peranakan communities.
The indigenous Malay population, in particular, is "almost unrepresented in large datasets" used today, Tai said. That's why PRECISE has aimed to enroll 20 percent of its participants with Malay ancestry, another 20 percent with Indian ancestry, and the remaining 60 percent with Chinese ancestry.
Whole-genome sequencing testing on these participants can help researchers identify which variants are common in healthy Asian people, even if they're uncommon in other ethnic groups. Such insights can resolve present bottlenecks in variant interpretation that limit genetic testing utility for Asian patients.
"Identifying ethnic-specific variants can improve the accuracy of genetic testing and diagnosis," Eleanor Wong, first author of the Nature Genetics paper and a program manager in the Agency for Science, Technology, and Research's (A*STAR) Genome Institute of Singapore, said in an email. That three major ethnic groups coexist in a relatively small geographic area makes Singapore "an ideal location for genetic studies that aim to understand the genetic diversity of Asian populations," she added.
Already, in an analysis of roughly 10,000 healthy Singaporeans whose genes were sequenced in Phase I of the program and included in the Nature Genetics paper, investigators have identified millions of genetic variants previously undetected in studies of Western patients.
In that initial "proof-of-concept" phase of the NPM program, investigators created a genomic reference database from the analysis of 10,000 Singaporeans, dubbed SG10K_Health, comprising 58.4 percent Chinese participants, 21.8 percent Indian participants, and 19.5 percent Malay participants. A separate study published in Nature Communications last year and based on the SG10K_Health dataset found that an estimated 27 percent of genes linked with severe recessive disorders and with sizeable carrier frequencies in people of Asian ancestries are missed by standard carrier screening panels.
There are already plans with the NPM program to apply findings from this research to create carrier screening panels tailored to Asian populations, Wong said, though she declined to provide details at this time. 
Tai, a senior consultant in the National University Hospital's endocrinology division and a professor at the Saw Swee Hock School of Public Health at the National University of Singapore, leads the ongoing clinical implementation pilot program within Phase II of the NPM program. In this part of the project, investigators will generate data on 100,000 Singaporeans and deploy clinical implementation pilots at several of the country's public healthcare organizations. 
So far, there are five approved pilots focused on pharmacogenomics, familial hypercholesterolemia, hereditary cancers, breast cancer, and primary glomerular kidney disease. A third and final phase of the NPM program, expected to kick off in 2025, will aim to sequence the genomes of 1 million people, incorporate social and environmental data, and implement successful clinical applications from Phase II pilots in routine healthcare.
As part of Phase II research, investigators are also expected to work closely with those developing the database of 100,000 genomes to help reclassify variants of unknown significance.
"There's an opportunity to discover new things by looking at populations from this part of the world, … and help people," Tai said.