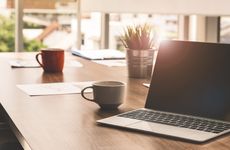 NEW YORK — The Jackson Laboratory has been awarded a $3.4 million grant from the National Human Genome Research Institute to study the ethical, legal, and social implications (ELSI) of workplace genomic testing in the US.
With the four-year grant, Jackson Laboratory researchers will lead an interdisciplinary team of experts from across the country to evaluate the employee health benefits of workplace genetic testing offered by employers and conducted by third-party companies.
The study will specifically focus on employers' perspectives on workplace genomic testing by analyzing the prevalence and distribution of such testing among US companies and through interviews with executives from companies that are either offering testing or have declined to do so. It will also examine employees' views on and responses to workplace genomic testing through surveys of both genetic test takers and those who have decided against such testing.
The research will be led by Jackson Laboratory researcher Charles Lee in collaboration with investigators from the University of Michigan, Johns Hopkins University, and Thomas Jefferson Health, a Pennsylvania-based healthcare system that has provided genetic testing to over 10,000 of its employees.
Also participating are researchers from Dartmouth University, Thomas Jefferson University, the University of Iowa, the University of Louisville, Case Western Reserve University, Vanderbilt University, the Maine Medical Center Research Institute, and Harvard Medical School.
"Workplace genomic testing raises substantial legal and policy concerns, including privacy of genetic information," Lee said in a statement. "Given that such testing is already occurring and that this testing will become even more prevalent in the future, there is an urgent need to understand its benefits and risks."