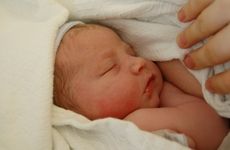 NEW YORK – Early results from a national study in the US suggest that rapid whole-genome sequencing (WGS) outperforms targeted gene panel sequencing when it comes to diagnosing newborns and infants with suspected genetic conditions.
"The molecular diagnostic yield for genomic sequencing was higher than a targeted neonatal gene sequencing test, but the time to return of routine results was slower," researchers reported in a paper appearing in the Journal of the American Medical Association on Tuesday, noting that between-lab variant interpretation capability "contributes to differences in molecular diagnostic yield and may have important consequences for clinical management."
As part of the Genomic Medicine in Ill Infants and Newborns (GEMINI) study, the researchers identified pathogenic variants, likely pathogenic variants, or variants of uncertain significance (VUS) in more than half of the 400 infants under a year old who were tested by rapid WGS or targeted neonatal sequencing with a Newborn Dx test spanning more than 1,700 genes.
"Not only was it the first study to perform a comparative analysis of the diagnostic yield, clinical utility, and time to diagnosis between WGS and a targeted neonatal genomic sequencing test, but it also included detection of a suspicious VUS in calculating diagnostic yield," senior author Jonathan Davis, newborn medicine chief at Tufts Medical Center, and first author Jill Maron, pediatrics chief at the Women and Infants Hospital of Rhode Island, said in an email.
Overall, the team reached genetic diagnoses in 51 percent of the newborns or infants tested, though the WGS approach unearthed genetic alterations that were missed by targeted panel sequencing.
The tests led to molecular diagnoses in 204 of the 400 infants, the researchers reported, and uncovered 297 pathogenic, likely pathogenic, or VUS variants. The set included 134 new variants in phenotype-related genes, as well as 73 suspected causal variants that were classified as VUS by the American College of Medical Genetics and Genomics.
"A suspicious VUS was defined as a variant found in a gene suspected of causing the presenting phenotype and was reported to the clinical care team to inform medical management," Davis and Maron said, noting that reporting of these variants prompted modified care approaches for several patients.
Using WGS, the researchers tracked down diagnostic alterations in 49 percent of the cases, with an average turnaround time of six days. On the other hand, the panel sequencing strategy had a turnaround of just four days, on average, and led to genetic diagnoses in 27 percent of the infants tested.
In a subset of 107 urgent cases, meanwhile, they found that WGS could reach molecular diagnoses for 59 infants, compared to 35 diagnoses that were possible with the targeted sequencing test. The average turnaround times for the urgent cases were 3.3 days and four days for urgent cases profiled by WGS or panel sequencing, respectively.
"Although standard turnaround time was shorter for the targeted genomic sequencing test, there was a trade-off in molecular diagnostic yield (27 percent versus 49 percent)," the authors reported. "Genomic sequencing returned results sooner in urgent cases with a similar molecular diagnostic yield (49 percent versus 55 percent)."
While targeted sequencing caught 19 diagnostic variants missed by WGS, the WGS strategy identified 164 diagnostically informative variants not found by panel sequencing.
Still, though the more expensive genome sequencing test made it possible to make more diagnoses in infants participating in GEMINI, the team cautioned that the neonatal genetic profiles generated by WGS are still subject to variable interpretation that requires further standardization.
Davis and Maron suggested that the GEMINI study "strongly supports the position that Medicaid and commercial insurance carriers should cover WGS (whose costs are decreasing as the technology improves)."
"The early diagnosis should also open tremendous opportunities for industry to develop many other novel genomic approaches to successfully treat many genetic disorders, many of which are currently fatal," Davis and Maron explained.