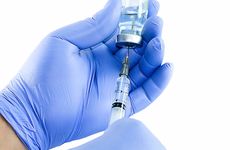 NEW YORK (GenomeWeb) – The Human Vaccines Project announced today that it has partnered with Illumina to try to decipher the genetic features of the human immune system.
The Human Vaccines Project is an international public-private collaboration that includes academic institutions, nonprofit organizations, industry, and government that aims to decode the human immune system in order to spur development of vaccines and immunotherapies.
Vanderbilt University Medical Center is leading the Human Immunome Program within the project. That portion of the project began enrolling subjects last year. As part of the project, researchers aim to sequence T cell receptors and B cell receptors from participants' immune cells. Results will be shared in an open-sourced database. Illumina will contribute sequencing technologies and expertise to help process the data.
"By decoding the human immune system, we have the potential to uncover novel diagnostic biomarkers for a wide range of diseases," James Crowe, director of the Vanderbilt Vaccine Center and lead investigator of the Human Immunome Program.
"Successfully defining the human immunome will provide the foundational knowledge to usher in a new era of vaccine, diagnostic, and therapeutic development," added Gary Schroth, distinguished scientist and vice president for product development at Illumina.
The Human Vaccines Project Bioinformatics and Data Management Core at the J. Craig Venter Institute and the San Diego Super Computer Center at the University of California, San Diego are also supporting the effort. The J. Craig Venter Institute will analyze the data sets.