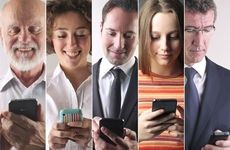 NEW YORK (GenomeWeb) – Personal genomics firm Helix will use a new infusion of funding to grow the apps in its online marketplace, focusing particularly on those that provide customers health-related insights.
The company announced today the first close of an expected $200 million Series B financing round led by DFJ Growth. Founding investors Illumina, Kleiner Perkins Caufield Byers, Mayo Clinic, Sutter Hill Ventures, and Warburg Pincus, also contributed to the financing round.
Helix launched in 2015 with $100 million in investments, aiming to make sequencing more broadly accessible to consumers. The company collects customers' samples once and performs exome sequencing, after which they can order apps from Helix's online store that interpret the data and offer insights about health, fitness, nutrition, family, and ancestry, as well as for recreational purposes.
In late 2016, Helix began offering its first app, National Geographics' ancestry product Geno 2.0. In July 2017 Helix's genomics marketplace went live with 20 apps and by the end of 2017, the online store featured 35 products. The company anticipates it will market a total of more than 50 products by the end of this year.
"As we think about 2018, we expect a larger healthcare focus," said James Lu, senior VP of applied genomics at Helix.
Currently, in the health category, the Helix store contains CarrierCheck, a carrier screening app by Sema4, as well as inherited cholesterol and diabetes tests from Admera Health. This year, Helix will also introduce health-related apps from Mayo Clinic and Geisinger Health System.
Through the CarrierCheck app,  physicians review and approve customers' orders before they can receive their results. Customers can receive testing for 67 conditions and genetic counseling, but it is not recommended for women who are pregnant or trying to become pregnant because it doesn't test for all the conditions recommended by guidelines.
Geisinger had previously said that it intends to launch an app through Helix that provides actionable genomic results for serious medical conditions, and will involve genetic counselors.
Invitae, which has been conducting a genetic testing pilot program for individuals who lack the personal and family history of disease but who want to learn their genetic risk for diseases like cancer and cardiovascular conditions, has discussed launching an app in this vein with Helix. The company hasn't yet detailed its plans with Helix, but has said that it will also involve physician ordering.
In fact, Helix's whole portfolio of health-focused products will involve a physician intermediary for ordering, Lu said.
Helix's push to expand its business comes during a period of rapid growth for the consumer genomics field. It is estimated that 12 million people have purchased services from a consumer genomics firm, and more than half of those people became first-time customers last year.  
Ancestry.com, for example, sold 1.7 million kits during Black Friday/Cyber Monday for its AncestryDNA service ― around three times the number of kits it sold during that time in 2016 ― and now has information from more than 6 million people in its database.
"If you think about Ancestry, the key question people are asking is who am I and where am I from? They're hoping genomics helps answer that question," Lu said. "We think in the health category people are really focused on how do you prevent disease, and they're thinking about maintaining a healthier life. We're hoping genomics helps tell that story as well."
However, unlike other personal genomics firms, Helix launched betting that consumers will not only be interested in the information in their genes, but that interest would be wide-ranging and that they'd want to choose what they learned and when.
As such, along with health-related apps in the genomics marketplace, there are products like DNAFit's StartLine, an app that allows people to see how they compare to some of the world's best athletes in terms of their height and genetics; the Neanderthal app by Insitome, which enables people to see which traits may have been inherited from Neanderthal ancestors; and BabyGlimpse by HumanCode, which lets partners compare their DNA, explore ancestry, and "get a preview into how [their] offspring might look," according to the company.
"One of the key levers is that our partners are building products with us that meet consumers where they are," Lu said. "The nice thing about having a diverse marketplace, and a focus on different categories, is that there are products that help educate, engage, and, depending on the product, entertain the user."
Helix has fielded criticism recently for offering apps that fall more in the entertainment category or apps that lack utility because genomics is a small contributor to the phenotype. However, according to the company, each product in its online shop is evaluated by Helix's scientific team.
Helix is hoping that cost will be another factor drawing customers to the marketplace. "We're offering people the ability to get access at a cost that's a lot lower than is typically available," Lu said.
Helix provides exome sequencing for $80 and the apps are priced separately. However, the cost of the initial exome analysis may be lower based on arrangements with app partners. For example, DNAFit's StartLine app costs $10, and if that's the customer's first app, then the exome analysis will cost $80. Comparatively, the exome sequencing portion costs only $40 when someone orders the Neanderthal app by Insitome for $30.
When Helix first launched, its goal was to create a space where consumers would be sequenced once but could query their genomic data often for new insights. However, Helix's partners want to see customers return to the same app multiple times. After all, the value of an app, such as Uber or Seamless, is the customer's reliance on it.
It will likely be some time before Helix fully taps into consumer behavior in this regard. Right now, there might be a reason to routinely visit wellness apps that claim to further personalize dietary recommendations, exercise regimens, or meal plans based on genetics. However, once someone finds out their risks for a particular disease or condition, there isn't much incentive to keep returning to the app.
"We'll be focused on this idea that interaction with genomics doesn't have to be one and done or episodic," Lu said. "Much of healthcare has this single-visit focus, but we're thinking a lot about this idea of how to make it longitudinally useful."
It's unclear how Helix plans to secure this long-term relationship with its customers. Lu expects that with improving understanding of genomics, Helix's ability to interpret consumers' data in new ways will also evolve. Updates that offer new analyses or reports might be one way to get consumer to re-engage with a health-focused app, he offered, without providing further details.
"As we see more products launch over the year, some of those exact value propositions will become clear," he said.