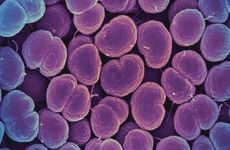 NEW YORK (GenomeWeb) – An international team has established a cross-Europe genomic database of Neisseria gonorrhoeae, the bacterium behind the sexually transmitted infection gonorrhea, using the data to trace antibiotic resistance patterns on the continent.
Starting with more than 1,000 N. gonorrhoeae isolates collected in 20 European countries in 2013 as part of a European Gonococcal Antimicrobial Surveillance Programme, researchers from the Wellcome Sanger Institute, the European Centre for Disease Control, Örebro University, and elsewhere characterized the gonorrhea-causing pathogens with a combination of whole-genome sequencing, multilocus sequence typing (MLST), antigen sequence typing, phylogenetic analyses, and automated antibiotic resistance predictions.
By considering that data alongside available epidemiological profiles and phenotypic clues, the team was able to see changes in the N. gonorrhoeae clusters involved in antibiotic resistance and in the transmission patterns for these genogroups. Moreover, the results, which were reported online yesterday in The Lancet Infectious Diseases, suggested that WGS could provide a more detailed view of such events than tradition typing methods.
"We show that whole-genome sequencing gives a true picture of where sensitive and resistant strains are circulating, which will allow doctors to quickly spot the emergence of new, antibiotic resistant gonorrhea strains," first author Simon Harris, a pathogen genomics researcher at the Wellcome Sanger Institute, said in a statement. "A follow-up study starting this year will show how the picture changes with time."
The team profiled cultures representing 1,218 N. gonorrhoeae isolates collected in Europe from September 2013 to November 2013, using DNA from a single colony per isolate to generate WGS data for 1,054 of the isolates. In addition, isolates were profiled by MLST and NG-MAST profiling, which assesses "N. gonorrhoeae multi-sequence type," the researchers wrote.
They analyzed these data in conjunction with antibiotic sensitivity or resistance test results for the isolates reported to the European Centre for Disease Prevention and Control surveillance system. They also incorporated epidemiological data for the gonorrhea cases profiled, noting that 85 percent of the infections affected men.
Of the five antibiotics considered, the team noted that ciprofloxacin resistance was most common, turning up in more than half of the isolates overall. Rates of ciprofloxacin resistance were as low as 26 percent in the UK and as high as 88 percent in Cyprus.
Along with 103 MLST groups, the researchers identified 377 NG-MAST sequence types and 160 NG-MAST genogroups predicted in silico using WGS data. For example, an NG-MAST genogroup called G1407 that was previously implicated in multidrug resistance was again linked to antibiotic resistance in the new analysis.
However, the prevalence and distribution of that genogroup appeared to have shifted since a prior surveillance program in 2009 to 2010. It represented nearly 25 percent of the 1,066 N. gonorrhoeae isolates collected during that time frame and was more often associated with gonorrhea transmissions between men who have sex with men. In contrast, G1407 was more apt to turn up in heterosexual gonorrhea transmission events in 2013, the team reported, and made up only 17 percent of the isolates considered.
The researchers were able to reclassify some of N. gonorrhoeae isolates based on the presence or absence of known resistance mutations in the genome sequences and follow-up testing on isolates that appeared to be phenotyped incorrectly. And using insights from more than 41,000 variants found in the isolates, they put together a phylogenetic tree that clarified the relationships between N. gonorrhoeae clusters detected on the continent in 2013.
"The superior resolution of [whole-genome sequence] versus NG-MAST and MLST, and linking to epidemiological data, has the potential to allow early identification of novel outbreak or high-risk clones," the authors wrote.
The phylogenetic analysis, along with other data for the newly sequenced N. gonorrhoeae isolates from Europe, is available in an online Whole Genome Sequence Analysis database. 
"This combination of a new method with an accessible database and interpretation tools provides a genomic baseline of gonorrhea strains and antibiotic resistance across Europe, which will strengthen real-time, surveillance of gonorrhea," co-corresponding author David Aanensen, director of the Sanger Institute's Centre for Genomic Pathogen Surveillance, said in statement.