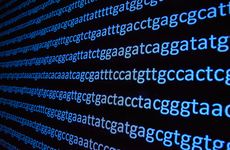 NEW YORK – Genomics Medicine Ireland aims to involve 400,000 Irish in its research within five years and is embarking on collaborations with clinics and universities to reach that goal, according to company officials.
At the same time, the firm has sought to reassure participants that their data is secure following media coverage highlighting GMI's position as a fully-owned subsidiary of WuXi NextCode, a multinational genomics company with operations in China, Iceland, Ireland, and the US.
In June, two US senators expressed concern about the security of US patient data given WuXi NextCode's relationship with Chinese state-owned telecommunications firm Huawei. WuXi NextCode noted in a public letter that it is a multinational firm headquartered in Cambridge, Massachusetts and led mostly by American citizens. The company also stressed the security of data collected outside of China.
As a fully-owned subsidiary of WuXi NextCode, the security of data held by GMI in Ireland was also raised, such as in a July 13 article in The Irish Times. GMI's CEO Anne Jones was also asked about the firm's Chinese links in a July 6 interview on RTÉ, Ireland's public radio broadcaster.
"WuXi NextCode is not a Chinese company," Jones underscored in an interview with GenomeWeb. "We have sites in the Boston area, Reykjavik, Dublin, and, yes, Shanghai, but any data that is derived from the Irish population is [General Data Protection Regulation]-compliant and securely stored in Europe," she said. "It's completely separate from anything collected in China."
Jones, who previously held senior management roles at Danaher, Agilent Technologies, and Amersham Biosciences, now part of GE, was hired by WuXi NextCode in 2018 and took the helm of GMI the same year following its acquisition by WuXi NextCode as part of a $400 million investment initiative.
The company she inherited was different from the startup that commenced operations in 2015 and raised $40 million in Series A funding the following year. Modeled on Iceland's DeCode Genetics, GMI set out to sequence the genomes of thousands of Irish, hoping to make discoveries related to common diseases and cancer based on studying Ireland's relatively genetically homogeneous population combined with electronic medical records and submitted family and personal health data. The company has sought to establish relationships with various partners to collaborate on research.
"In Ireland, you have to do individual contracts with each clinic you want to collect samples from," Jones commented. "All of these samples are prospectively collected, coming in from blood samples from live patients, rather than existing biobanks."
Over the course of two years, GMI had gone from four employees to 84, Jones noted, and moved into a business park south of Dublin down the street from the Irish offices of Dell and Abbott. In February 2018, GMI opened a genomics center that in November became CAP accredited. The company currently employs around 120 people, she said.
GMI has also embarked on a slew of projects. In January 2017, GMI partnered with AbbVie and WuXi NextCode on a 15-year collaboration to sequence the genomes of 45,000 Irish volunteers. Later that year, GMI announced a deal with University College Dublin to study the relationship between personal fitness and genomics. The company also has projects underway to study the genetics of multiple sclerosis and asthma, and other conditions.
While GMI has a variety of research tools at its disposal — all samples are genotyped using arrays for quality control purposes, for instance — Jones said that its workhorse has always been whole-genome sequencing.
"The whole point of using the Irish population is that you have a fairly homogeneous population in terms of diversity," said Jones. "That is important if you are looking at a complex disease … influenced by hundreds or thousands of genetic changes. When you are looking for subtle changes, we believe you have to use whole-genome sequencing."
WuXi NextCode provides much of the bioinformatics resources underpinning the project. "WuXi NextCode provides the software platform and the ability to interrogate the database," noted Jones. "GMI is a sourcing engine." The company's pharma partners, like AbbVie, meantime, pay to access the database. The data accessed is anonymous and on a "reading library" basis only, Jones said. GMI does return data to participating clinicians following early-access periods for its pharma clients, so that clinicians can use it in their own projects, she added.
Pharma clients provide a source of income for the company, and Jones said that GMI has "decent cash flow" thanks to such deals, though at some point it might seek to raise additional funding.
Initially, the company had hoped to sequence about 60,000 people and genotype 100,000 within its first few years of operations. Jones declined to discuss the size of the current database but acknowledged that it is in the "low tens of thousands" at the moment.
Earlier this year, GMI announced a research partnership with UCD to study more than 60 diseases in Ireland, with an emphasis on making discoveries relevant to the development of new therapies as well as training genomic medicine professionals. Jones stressed the significance of the partnership with UCD for GMI. Not only is it the largest university in Ireland, but it also oversees research for the Ireland East Hospital Group, which treats about 1.2 million Irish, about a quarter of the country's population of 4.8 million.
"UCD is a big one," said Jones. "We are also working to partner with more clinics in a transparent way," she noted, underscoring the company's willingness to be open about its operations. "In this business, especially in a country where data privacy is top of mind, transparency is a main focus."
GMI is also interested in sourcing samples from beyond the borders of the Republic of Ireland. Jones noted the company has been active in Northern Ireland, as well as in Scotland, but declined to further comment on specific partnerships. However, she said that samples obtained from partners in the UK are valuable to GMI's work.
"It's easy to do business in Northern Ireland and the UK in general because in Ireland, there are no electronic patient health records, [but] in the UK there are," said Jones. "The ease of getting the data we need in Northern Ireland or Scotland is greater than in Ireland. We have an all-Ireland approach, in a sense, to Ireland." 
A good genomics strategy?
While public discussion over WuXi NextCode's Chinese connections garnered GMI media attention in recent weeks, the company has also been mentioned as part of ongoing discussions about a genomics strategy — or lack thereof — for Ireland. 
A July 3 op-ed in The Irish Times by Orla Hardiman and David McConnell entitled "Ireland putting profit before people with genomic medicine strategy," noted the Irish state had found money to invest in for-profit GMI in the past but had not yet initiated a large public health study akin to the 100,000 Genomes Project in the UK.
"We were worried that GMI was tying up Irish medical and research infrastructure and personnel in a way that would inhibit development of public genomics," said McConnell, a medical geneticist at TCD, in an interview. "Essentially, Irish genomic medicine was being privatized."
McConnell's view is that the state should focus on investing in high-quality genomic research and genetic medicine, and he called the government's decision to focus its investments on GMI a "strategic mistake."
"I am absolutely convinced that there is a central role for private investment, private initiatives here, but in something as sensitive as genomic medicine, the public sector has to be in charge," McConnell said. "In this case, the public sector is not in charge." McConnell suggested, however, that GMI could play a "substantial role" in a public sector-led strategy in the future, a point that GMI's Jones agreed with.
"Fundamentally, I agree that Ireland needs a healthcare strategy," said Jones. "GMI is not that strategy, but we certainly can contribute to that strategy," she said. Jones also agreed that there needs to be more public funding for genomics in Ireland but cast doubt on the idea that the state could pay for the entire effort alone.
"I personally believe that in order for there to be a good genomics strategy in Ireland, there needs to be a partnership from both the public and private sector," said Jones. "It's unrealistic to think that the Irish healthcare system will put [up] all the money that is required to put together something similar to what we are doing at GMI," she said, noting that the cost of creating a database similar to the one in use at GMI might ultimately be between €500 million and €700 million. "It's a very expensive thing to do," she said.
Owen Smith, a professor of pediatric and adolescent medicine at Trinity College Dublin, made a similar case for such partnerships to drive a genomics strategy in Ireland in a May 3 op-ed in the Irish Examiner. Such a strategy can only be achieved "through partnership and collaboration between government, academic research institutions, hospitals, and private companies," wrote Smith, who is also director of the genomics directorate at Ireland East Hospital Group.
It's unclear what form a public-private partnership would take. In Finland, researchers opted to work with pharmaceutical partners to genotype 500,000 samples in the country's biobanks. As part of that effort, called FinnGen, the Finnish state provided €20 million in funding, while pharma contributed another €39 million.
Hardiman and Smith did not reply to requests for interviews. For her part, Jones said that making progress on developing a genomics strategy in Ireland is another goal of GMI this year.
"By the end of the year, I would like to have the trust of the Irish community, and for there to be real progress in private-public sector engagements in building a genomics strategy in Ireland," said Jones. "That is the essence of how we will be successful in the future. I would love if we had a clear genomic strategy, a clear path for the private and public sectors to make genomic healthcare for the future a reality."
Jones authored an op-ed in The Irish Times this week, stressing the need for a national genomics program in Ireland and GMI's willingness to make a "positive contribution" toward that effort.