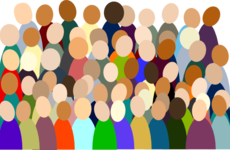 NEW YORK – Finnish investigators have identified recessive variants with novel disease associations using population data being collected through the ongoing FinnGen study.
Researchers from the Finnish Institute for Molecular Medicine (FIMM), Massachusetts General Hospital, and elsewhere searched for additive or recessive ties to some 2,264 traits or disease features, using imputed genetic profiles and electronic health record (EHR) data for almost 177,000 FinnGen participants.
"We do have a unique opportunity to study all these rare variants in Finland, and their effects on more than 2,000 disease endpoints," said Henrike Heyne, a postdoctoral researcher at FIMM, who presented early findings from the FinnGen recessive disease analysis at the American Society of Human Genetics virtual meeting on Tuesday.
Heyne suggested that Finland may be particularly poised for this type of genetic study, given the population bottlenecks that have occurred in the country's history, which are expected to systematically weed out rare variants found in individuals who do not make it through the bottleneck. Perhaps counterintuitively, though, these bottlenecks can increase the representation of certain very rare variants by chance.
"The remaining variants will rise in frequency, and stochastically some of those would be deleterious," she explained. "In Finland, specifically, the time since those multiple bottlenecks was not sufficient to remove deleterious variants from the population."
Those considerations — coupled with practical advantages such as the country's multiple biobanks, universal healthcare system, and personal identity codes for collecting healthcare data on each individual over time — have prompted a series of studies to explore recessive disease contributors in Finland, including so-called Finnish Disease Heritage conditions that have not been found elsewhere.
For the FinnGen study, Heyne and her colleagues have been digging into potential disease associations that involve some variants with higher-than-usual representation in the Finnish population that are still too rare to turn up in genome-wide association studies focused on common variants.
The investigators are planning to recruit some 500,000 Finnish individuals — or roughly one-tenth of that country's population — to the study by 2023, Heyne said, noting that the current analysis representing insights gained from the 176,899 individuals enrolled in FinnGen by the August 2019 data freeze.
The team flagged more than two-dozen distinct recessive associations based on its EHR and sequence analyses focused on more than 82,500 coding variants in this initial group of FinnGen participants, including associations involving genes and loci previously linked to conditions ranging from congenital malformation conditions to emphysema and an inherited eye disease.
But the researchers also identified four intriguing new associations between missense or non-coding variants in or around the CASP7, EBAG9/PKHD1L1, C10orf40, and C10orf90 genes and conditions such as cataract risk, female fertility, central nervous system demyelinating disorders, and hearing loss, respectively, Heyne reported.
The study uncovered more complex inheritance patterns as well, including heterozygous disease effects for some variants implicated in recessive conditions in past population studies, as well seemingly benign variants with potential ties to conditions such as hypertension in the Finns.
"We are in a great place here to identify Mendelian recessive effects in Finland," Heyne said. "We are able to find some known, and also some novel, recessive associations, including more complex genetic diseases than is usually possible to identify in recessive [disease] studies." 
In an abstract accompanying the conference presentation, she and her co-authors concluded that "imputing low-frequency coding variants in a founder population with a population-specific reference panel and associating them with extensive EHR data enables us to find known and novel quasi-Mendelian recessive disease associations."