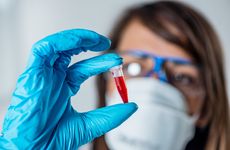 NEW YORK – Following a two-year validation process, US forensic laboratories can now use next-generation sequencing technology to create DNA profiles for inclusion in a nationwide database.
Forensic scientists from three US labs performed the studies and in 2017 submitted the documentation necessary for the FBI to approve the Verogen ForenSeq DNA Signature Prep Kit. As of May 1, the FBI's National DNA Index System (NDIS), the national level of the Combined DNA Index System, known as CODIS, is accepting STR profiles generated with the kit.
Verogen, an Illumina spinoff based in San Diego, offers NGS instrumentation and analysis software for forensic applications. The ForenSeq kit prepares samples for the Verogen MiSeq FGx platform, a version of Illumina's MiSeq sequencer optimized for forensics, and the data are analyzed using the ForenSeq Universal Analysis Software.
By opening up NDIS to NGS-based DNA profiling, the FBI has removed a major barrier to implementing the technology in the US, where forensic casework labs have relied on PCR and capillary electrophoresis technologies.
"It's a great thing to have to motivate more labs to get involved" in NGS-based profiling, said Bruce Budowle, executive director of the University of North Texas Center for Human Identification, one of the labs that led validation of the Verogen kit. "We would be using NGS regardless of if it's NDIS approved, but a lot of labs want data in CODIS. That usually seems to be a driving force."
Verogen's kit is not the only NGS technology to get FBI approval — the Promega PowerSeq CRM Nested System and Thermo Fisher Scientific Applied Biosystems Precision ID Whole Genome Panel were also recently FBI-approved for NDIS — but it is the first approved for STR profiling, the most widely used method for analyzing DNA from crime scenes or suspects. The Promega kit, approved in May, and the Thermo Fisher kit, approved last week, are for generating mitochondrial DNA profiles, which are only used for NDIS's missing persons database, although mtDNA can be used in criminal cases.
"NGS is revolutionary and it will change the amount of information we will be able to access," said Jenifer Smith, director of the DC DFS, another lab that helped validate Verogen's technology. Her field hasn't seen a technological change this big in decades, she said. "Not only can we profile using STRs, but we can also profile using SNPs, so we now have access to different data." NGS-based methods have also improved the ability to create STR profiles from small amounts of DNA, degraded DNA, and mixed DNA, she added.
For Verogen, the approval is already helping justify orders. In a publicly available document posted to Florida's Vendor Bit System database, dated July 5, the state's Department of Law Enforcement said it intends to purchase the MiSeq FGx solution and validation services for a total of $275,000, in part because "Verogen's [NGS] system solution is the only [NGS] system that is approved by the FBI for entry into CODIS which is essential to FDLE's investigative mission." In an email, FDLE Communications Director Gretl Plessinger noted the price for the instrument and software is "around $172,000" and the remainder is "for an optional validation service."
However, Smith said she doesn't expect her field to switch to NGS-based analysis all at once. Forensic labs, which are often publicly funded and therefore resource limited, will have to determine whether they have the time and money to make the transition. While the approvals will open federal funding sources for implementing the technology, there are other considerations. "For some labs, that's a big challenge to retool, like trying to fix a plane while you're flying the plane," she said. And the Scientific Working Group on DNA Analysis Methods (SWGDAM), an advisory panel to the FBI, suggests that labs will have to come up with new criteria for how to interpret the profiles generated by NGS.  "But embracing NGS is the way we should be headed," Smith said.
Established by the FBI following the DNA Identification Act of 1994, NDIS accepts autosomal STR, Y chromosome STR, and mtDNA profiles.
STR profiling looks at repeats at certain genomic loci — as of 2017, CODIS had 20 core loci. An individual's alleles, determined by length, can be compared to an evidence sample at multiple loci. Mismatched alleles can rule out people as contributors, but labs must interpret a profile match and determine the meaning or weight behind it. "Some may determine the rarity of the profile in various population groups [and] some labs may determine the likelihood ratio of an individual as a contributor to the evidence versus them not being a contributor to the evidence," Smith said.
Until this year, NDIS had only accepted profiles generated by PCR kits and capillary electrophoresis. While the database grew to contain 13.9 million "offenders" and almost a million crime scene forensic profiles (as of May 2019), it lagged in other ways.
Smith said her field had been slow to incorporate NGS, especially when compared to molecular biology research, which has fully embraced the technology. "STR typing really hasn't changed much since the 1990s," she said. "We just added more STRs to the kits. It's like going from one razor blade to five razor blades, we didn't give ourselves any more power or information, really."
As NGS rose, law enforcement agencies ceded the initiative to private companies, rather than use their forensic labs, she said. Among those companies was Thermo Fisher, which already had a large presence in the forensics market due to its Global Filer and AmpFLSTR PCR products and its CE instruments. In May 2016, the company launched its Precision ID panels for its Ion Torrent sequencing systems.
Illumina followed in May 2017, publishing developmental validation studies of forensic applications of its MiSeq platform, and launched Verogen in August of that year.  
But ultimately, forensic labs had to take up the banner of innovation again. To get acceptance in the US market, NGS products needed NDIS approval. But the request to get a new kit approved at NDIS must come from a participating laboratory, which must validate the kit and provide those studies to the FBI. So until they could get a champion, the firms offering NGS-based kits were stuck.
According to Smith, her team's push to get an NGS kit and platform validated began in December 2016. The DC DFS teamed up with Budowle and the Armed Forces DNA Identification Laboratory, directed by Timothy McMahon, to validate the Illumina kit that would go on to become Verogen's.
"Hundreds of studies were done," on sensitivity, reproducibility, and concordance with existing methods, Smith said. "The validation study itself had 50 pages of data." She added that "the beauty of having three labs was we can show it's reproducible."
The team filed a joint submission for NDIS approval in August 2017. A few months later, the FBI's NDIS committee returned its first round of questions. DC DFS declined to say what those questions were or share materials from its validation studies. After receiving the answers, the committee came back in March 2018 with another round of questions. In May of that year, the FBI notified two congressional committees that NGS technology was on its way.
At some point, the NDIS committee decided that it wanted special interpretation guidelines for NGS technology, analogous to existing guidelines for how to interpret STR profiles from PCR and capillary electrophoresis. In July, the NDIS committee notified SWDGAM of its request. On April 1 of this year, the NGS Committee of SWGDAM approved an addendum to its guidelines for STR profiling and submitted it to SWGDAM for approval. The addendum passed and was sent on to the NDIS Committee.
Finally, On May 1, the FBI released an updated NDIS Operational Procedures Manual that included a section listing acceptable NGS kits for generating DNA profiles: the Verogen kit and the Promega mtDNA kit.
During the validation process, DC DFS put out a request for help with NGS implementation. Public records show that Verogen won that contract with a bid of $60,000, beating out Battelle Memorial Institute, whose bid amount is not public. According to a DC DFS presentation, the Verogen contractors were responsible for providing the validation plan, drafting standard operating procedures, coming up with a training plan and training lab members, analyzing the data, and drafting the validation report. DC DFS added that it spent about $30,000 on 20 of the validation studies.
Budowle said he is working on validating the Thermo Fisher mtDNA kit and is preparing manuscripts for peer-reviewed journals on those studies; however, he said he was not involved in submitting the kit to the NDIS committee for approval. That work, he said, was done by the California Department of Justice.
The NDIS approvals have implications beyond the technological validation. Verogen CSO and General Manager Cydne Holt said that forensic labs can now apply for grant funding from the National Institute of Justice to implement NGS. "Most NIJ funding requires NDIS approval of the technology," she said. "Or if they're not ready to bring new technology in-house, they can seek funds to outsource it to a service lab."
How the expanded capabilities of NGS-based forensics will be put into practice remains to be seen. For starters, NDIS doesn't accept SNP data. Smith said DC DFS will include SNPs in its reports but will continue to determine STR profiles based on their length.
DC DFS may try to use SNPs to help sort out mixtures of DNA, but Smith cautioned that "we don't yet have an appreciation for how having the additional sequence info is going to be helpful in terms of mixtures."
DC DFS is acutely aware of the problems that mixture interpretation can hold. In 2015, prior to Smith's arrival, a national accreditation board suspended all DNA testing at the lab after an investigation found problems with the lab's mixture analyses.
Issues with interpreting mixtures and STR profiles from small amounts of DNA have also led to wrongful convictions, including that of Mayer Herskovic, a New York City man convicted of assault largely based on DNA collected from the victim's shoe.
SNPs can also be used beyond comparing one DNA samples to another. Forensic genomics firms like Parabon NanoLabs are already offering services that use SNPs to make phenotypic predictions about an individual or use public-facing genealogical DNA databases to generate investigational leads.
The risks posed by SNP analysis, Smith said, is in overinterpretation. But she also sees risk in not getting information out of DNA left at a crime scene. "The better we are at interrogating these stains, the more likely we are to get the truth of who left that stain," she said.