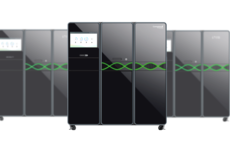 At the 41st Annual JP Morgan Healthcare Conference Biotech Showcase, Complete Genomics reintroduced its DNBSeq technology to the North American market. The massively parallel sequencing technology based on DNA nanoballs (DNBs) — which, unlike PCR clusters, do not suffer from clonal errors — provides a high-quality, efficient, and affordable new option to North American users, said the company.
With advanced healthcare infrastructure and substantial governmental investment in related research, North America accounts for the largest share of the overall DNA sequencing market. The region is expected to remain in the lead while domestic demands for next-generation sequencing continue to surge. The aftermath of the COVID-19 pandemic has also opened up new market opportunities as molecular health monitoring and precision medicine grow in prominence.
However, existing sequencing technologies and platforms available in North America present challenges in delivering the quality and quantity demanded by the future widespread adoption of precision medicine and preventative healthcare. Further improvements in read length, sequence quality, and cost reduction will be needed to enable more affordable and accurate comprehensive health monitoring tests.
The ever-increasing use and popularity of genomics are prompting the industry to rise to meet the next level of sequencing accuracy and throughput needed for these high-value applications, creating opportunities for new players, technologies, and solutions to facilitate further growth of the region's market and to make DNA sequencing more accessible for all.
As reductions in the time and cost of sequencing continue to drive the growth of the market, Complete Genomics is hoping to offer more accurate, efficient, and affordable sequencing with DNBSeq. Developed by Complete Genomics' Chief Scientific Officer Rade Drmanac, DNBSeq combines the advantages of low amplification error rates from DNBs and high signal density on patterned DNA nanoarrays, to generate terabytes of data with high sequencing accuracy, low duplication rates, and reduced index hopping.
DNBs are pumped by the fluidics system and loaded onto a patterned array chip. Sequencing primer is then added and hybridized to the adaptor region of the DNB. The sequencing reaction starts by pumping sequencing reagents containing fluorescently labeled dNTP probes and DNA polymerase. Images are taken after the fluorescently labeled probes on the DNB are excited with lasers. This information is then used to determine the DNA sequence of the sample.
Complete Genomics' mid-to-high throughput platforms (300 Gb to 18 Tb per day) based on this technology, including DNBSEQ-G400*, DNBSEQ-T7*, and DNBSEQ-T10x4*, are now available in North America, allowing potential customers and partners a new level of flexibility in how they sequence samples and at a lower cost. In addition a portable, low throughput (< 10 Gb per day), lower-cost sequencer will be available in the US in the second quarter of this year.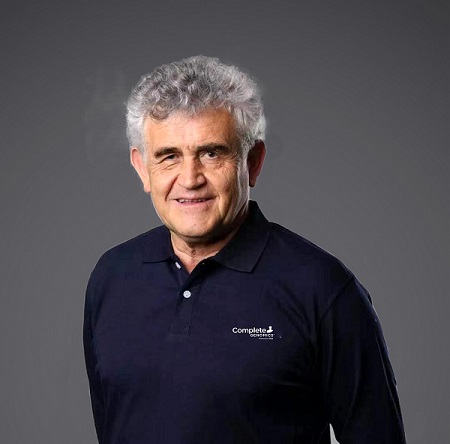 "DNBSeq technology guarantees competitive and affordable pricing for the North American market while prioritizing the benefit of exceptional quality for our customers," said Drmanac. "Our platforms based on this core technology are designed to be efficient and cost-effective and to allow molecular health monitoring omics tests to be more affordable. In the future, when thousands of times more sequencing or billions of tests are needed each year, a sequencing technology with outstanding performance like DNBSeq and automated sample processing holds the key."
As demands for the widespread adoption and further development of molecular health monitoring and precision medicine increase, the need for more comprehensive, accurate, and affordable sequencing-based tests will also follow. By improving quality while lowering the cost of high-throughput sequencing, Drmanac said, DNBSeq can support this next wave of genomics revolution in North America in redefining sequencing capabilities and uncovering new applications that were not possible before.
*Unless otherwise informed, StandardMPS and CoolMPS sequencing reagents and sequencers for use with such reagents are not available in Germany, Spain, the UK, Sweden, Belgium, Italy, Finland, Czech Republic, Switzerland, Portugal, Austria, and Romania. Unless otherwise informed, StandardMPS sequencing reagents and sequencers for use with such reagents are not available in Hong Kong.