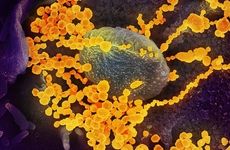 NEW YORK – The Centers for Disease Control and Prevention on Thursday announced a new national genomics consortium to coordinate SARS-CoV-2 sequencing across the US.
The effort, called SPHERES (SARS-CoV-2 Sequencing for Public Health Emergency Response, Epidemiology and Surveillance), aims to monitor changes in the virus to support public health research and diagnostic and therapeutic development.
The consortium is led by the CDC's Advanced Molecular Detection (AMD) program, which for the past six years has helped federal, state, and local public health labs expand the use of pathogen genomics and other technologies to strengthen infectious disease surveillance and outbreak responses.
SPHERES currently includes 37 state and local public health laboratories, as well as diagnostic and genomics companies, academic institutions, and other research laboratories. Corporate participants include Abbott Diagnostics, BioMérieux, Color, Ginkgo Bioworks, IDbyDNA, Illumina, In-Q-Tel, LabCorp, One Codex, Oxford Nanopore Technologies, Pacific Biosciences, Qiagen, Quest Diagnostics, and Verily Life Sciences.
The group plans to accelerate the use of real-time SARS-CoV-2 sequence data and molecular epidemiology; organize and manage public health sequencing and response efforts in the US; coordinate and support sequencing at state and local public health labs; engage clinical, academic, and commercial labs in the US that plan to sequence the virus; improve communication between labs; develop consensus guidelines on data and metadata standards; reduce barriers to bioinformatic analysis and data sharing; and align sequencing and other resource needs with funding sources, technology, and expertise.
It also wants to accelerate data generation and sharing, including the rapid release of viral sequence data to the National Center for Biotechnology Information (NCBI) and to the Global Initiative on Sharing All Influenza Data (GISAID) repositories.
Finally, the consortium plans to align with other national sequencing and bioinformatics networks and to support global efforts to advance the use of standards and open data in public health.
The UK, for example, launched a $23.2-million COVID-19 genomics consortium in March that plans to sequence virus samples from that country, and Genome Canada last week announced a similar effort, called the Canadian COVID Genomics Network (CanCOGeN) and funded with $28.5 million.