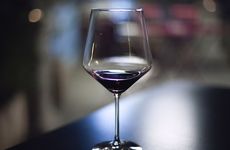 NEW YORK – New research suggests that sodium-glucose cotransporter 2 inhibitors (SGLT2i) can curb the coronary artery disease (CAD) risk associated with a common genetic variant in the aldehyde dehydrogenase 2-coding gene ALDH2.
The ALDH2*2 variant is found in about 8 percent of the global population, in particular in East Asians. It impairs the metabolism of alcohol and has been associated with alcohol intolerance as well as neurological, cardiovascular, and dermatological disorders. Carriers typically have a flush reaction on their face or other parts of their body after consuming alcohol.
The new analysis found associations between alcohol flushing and endothelial cell (EC) dysfunction, which is known to contribute to CAD pathogenesis, senior and corresponding author Joseph Wu, a researcher at Stanford University School of Medicine, and his colleagues explained in Science Translational Medicine on Wednesday.
"[W]e focused on elucidating the molecular and cellular mechanisms underlying ALDH2*2-related EC dysfunction in human cells," they wrote, "and identifying strategies to mitigate EC dysfunction in patients with this genetic variant."
Specifically, the researchers compared ECs derived from induced pluripotent stem cells with and without the ALDH2*2 variant, uncovering EC dysfunction in cells that do carry the variant.
In particular, the results pointed to a jump in inflammation and oxidative stress, coupled with reduced nitric oxide formation, lower-than-usual monocyte adhesion, and altered EC tube formation in the ALDH2*2 variant cells.
Those vascular changes were enhanced in the presence of ethanol, the researchers reported, while their drug screening analyses in ECs suggested that the alterations were ameliorated in the presence of sodium-glucose cotransporter 2 inhibitor (SGLT2i) compounds such as empagliflozin — results they explored further in mouse models carrying the ALDH2*2 variant.
"Given the crucial role of the endothelium in vascular function, these results suggest that targeting ALDH2*2 activity and its downstream effects may be an effective strategy to limit vascular disease in ALDH2*2 carriers," the authors wrote, noting that "SGLT2i may potentially be used as a preventative measure against CAD for ALDH2*2 carriers."
Similarly, data from participants in the UK Biobank project suggested that individuals carrying the alcohol flushing-related variant experienced endothelial vasodilator defects after a single drink.
"[W]e found that even minimal alcohol consumption impaired endothelial function in human participants with the ALDH2*2 allele," the authors explained, noting that empagliflozin seemed to tamp down this dysfunction in cell lines and mouse models via inhibition of the sodium-hydrogen exchanger isoform-1 (NHE-1), leading to a resurgence in AKT kinase and endothelial nitric oxide synthase enzyme signaling.