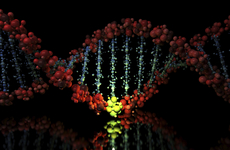 BARCELONA – It will likely take more than information on a tumor's tissue of origin to effectively treat carcinomas of unknown primary site (CUP), according to negative Phase III clinical trial data presented this weekend at the European Society for Medical Oncology Congress.
That realization — together with results from retrospective analyses on tumors compiled by Foundation Medicine — has at least one international team pressing forward with a Phase II trial of genomic profiling and molecularly targeted treatment in this group of carcinomas.
The prognosis for patients with CUP is typically grim, reflecting not only the mysterious and often aggressive nature of these cancers, but also the limited treatment options available for them.
"It's such an underserved disease [population]. People get non-specific, non-personalized chemotherapy, and the outcome is dismal," explained Jeffrey Ross, an anatomic and clinical pathology researcher at the State University of New York Upstate Medical University and medical director at Foundation Medicine. "They present with metastatic disease and, essentially, there's the same number of people alive with it all the time because everybody dies the same year they're diagnosed."
Even when promising treatment options do turn, access to the drugs can be challenging, since they are often approved for specific indications that require information on the primary tumor site.
"There was never a drug approved for the treatment of CUP, until, first, the approval of pembrolizumab for anything that is MSI-high … and then the NTRK approval, pan-cancer, for anything that's got an NTRK fusion" Ross said. "Every other targeted therapy would not [be on-label for CUP]."
Now, too, a team led by investigators in France has found that using molecular insights to retrace tumor origins in CUP may not help all that much for treatment either.
For a Phase III trial known as GEFCAPI, the investigators randomized CUP patients to receive standard cisplatin and gemcitabine chemotherapy or to get treatments matched to predicted primary sites — ascertained using gene expression data (initially a Tissue of Origin test from Pathwork, followed by the Biotheranostics' CancerTYPE ID test after Pathwork folded in 2013).
Results from that trial, reported as a late-breaking abstract at ESMO, revealed no clear differences in survival without disease progression in the tailored treatment arm.
While the GEFCAPI 04 team did see hints that certain patient subpopulations might benefit from that approach, first author Karim Fizazi, a medical oncologist and head of the cancer medicine department at Gustave Roussy, said in a statement that "there were probably not enough [of those cases] to make a difference to the overall results of the study."
Ross and his colleagues are hoping that an ongoing Phase II trial called CUPISCO may succeed where GEFCAPI 04 fell short in stretching out CUP patient survival.
That Roche-sponsored prospective Phase II trial will compare progression-free survival times in CUP patients randomized to receive platinum-based chemotherapy, the current standard of care for CUP, to those receiving molecularly guided treatments — from targeted treatments to immunotherapy.
The CUPISCO team plans to enroll somewhere between 800 and 900 patients from sites around the world, though the trial does not have sites in Canada or the US and excludes cases with features deemed favorable for survival under current ESMO guidelines.
Patient samples are analyzed through a collaboration between the University Hospital Zurich and Foundation Medicine, Ross noted, with a central laboratory in Zurich reviewing the clinical findings, pathology, and relevant tumor information.
Because CUP cases can be so aggressive, patients enrolled in CUPISCO are being given one round of standard platinum-based chemotherapy as the molecular testing, analyses, and treatment matching steps are done over three weeks or less.
The earliest results from CUPISCO are not expected until late 2021 or early 2022. But based on his own team's retrospective analyses, also presented this weekend at ESMO, Ross suspects that CUPISCO could yield clinically relevant insights for a significant proportion of CUP cases.
Digging into Foundation Medicine's FoundationCore archival tissue database, he and colleagues from the US, Germany, Switzerland, and elsewhere identified 303 adenocarcinoma or undifferentiated CUP cases, which they profiled across hundreds of cancer-related genes with the same FoundationOne CDx test being used in CUPISCO.
Based on the gene mutations, microsatellite instability, tumor mutational burden, and loss of heterozygosity profiles in these samples, he and his team concluded that 96 of those CUP cases would have been eligible for treatment on one of the treatment arms of CUPISCO.
For example, 27 percent of the potentially targetable tumors contained KRAS mutations, and roughly one in five cases involved suspicious germline changes. Some 42 of the tumors were classified as PD-L1 high, suggesting they might be susceptible to immunotherapy treatment, and nearly two dozen tumors in the retrospective CUP set had a high mutational burden.
"I was stunned when I saw the results," Ross said. "There are a lot of opportunities to put these patients on their own precise therapy — to measure their foot size and give them the shoe that fits rather than the one shoe that you have."
The current retrospective findings build on an earlier analysis that he and his colleagues published in JAMA Oncology in 2015, but include additional treatment arms that were not available when the initial work was done as well as analyses on the same clinical version of the Foundation Medicine test being used for CUPISCO.
"The labels of drugs should [include] CUP patients if they express the target," Ross argued. "If the trial is positive, and there's a substantial survival benefit by approaching the disease this way, it's going to be interesting to see how the regulatory agencies decide to deal with the approvals for specific cancers, and whether they'll let them include CUP."
Still, Harpreet Wasan, an oncologist and researcher at Imperial College London who is not involved in CUPISCO or GEFCAPI 04, cautioned in a statement that a survival benefit for molecularly informed treatment is yet to be demonstrated in CUP, despite promising hints from the retrospective study.
"We now know that a third of patients with CUP could get tailored treatment that is already available. We don't yet know if this approach improves their outcomes and that is what the very important CUPISCO trial is designed to show," Wasan said in a statement, adding that "[f]or clinicians today, there is still significant value in rapidly testing for the site of origin with modern approaches in patients with suspected CUP in case there is a primary tumour that has been missed, especially in general hospitals where more complex testing is not available."