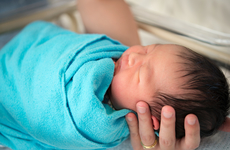 NEW YORK – Rapid whole-genome sequencing (rWGS) is making its way into neonatal intensive care units around the world as clinicians and researchers are deploying the approach to help diagnose critically ill newborns quickly and inform their treatment.
Highlighted in a session at the American Society of Human Genetics annual meeting last week, research projects from multiple countries demonstrated the large-scale implementation of rWGS in the critical care setting.
"As we all know, it is increasingly recognized that rapid genetic diagnosis and treatment is more important than ever in the neonatal intensive care setting," said Toshiki Takenouchi, a pediatric neurologist at Keio University School of Medicine in Tokyo and the lead investigator of Japan's Precise and Rapid Genetic Diagnosis and Treatability for Infants (Priority-i) project.
Funded by the Japan Agency of Medical Research and Development (AMED), Priority-i is a five-year national project that aims to explore the benefits of rapid genetic diagnosis in sick neonates and infants.
A pilot for the project took place between April 2019 and January 2022, Takenouchi said, providing rapid whole-genome sequencing to 85 sick newborn infants across Japan's 18 level 3 and 4 neonatal intensive care units in eight prefectures that are staffed with full-time neonatologists and medical geneticists.
According to Takenouchi, the project achieved a 48 percent diagnostic rate among all the patients during the pilot phase. Of these, 23 patients were diagnosed with de novo or monoallelic inheritance diseases,12 participants had biallelic diseases, and six patients had X-linked conditions.
Encouraged by the results, Priority-i continued to its second phase, which lasted from February 2022 to February 2023. During that period, the program expanded to include around 99 neonatal intensive care units of all levels in 37 out of the 47 prefectures in the country. However, due to "financial reasons," WGS was "downgraded" to whole-exome sequencing during the second phase, Takenouchi said.
Notably, the second stage of Priority-i also included hospitals that do not have medical geneticists on staff. These offered online genetic counseling for patients and their care team, Takenouchi noted. In the end, the diagnostic rate for the project's second phase was around 44 percent, he reported.
Overall, online genetic counseling allowed the team to successfully establish a nationwide rapid-sequencing-based diagnostic network to cover approximately one-third of the 3,000-some total NICU beds in Japan. In addition, the rapid expansion of the network "reflected the unmet and increasing needs" for rapid genetic diagnosis in NICUs across Japan, Takenouchi said.
In Israel, the nation's first rapid trio-WGS project for NICU patients, dubbed the Baby Bambi program, also generated favorable results.
Launched in late 2021, Baby Bambi is a collaboration among the Community Genetics Department in the Israeli Ministry of Health, all 18 Israeli medical genetics institutes, and the 25 NICUs across the country, according to Maria Martinez-Fresno, director of medical affairs at Illumina, which helped support the study.
Presenting on behalf of the lead investigators of the project, Martinez-Fresno said that between October 2021 and December 2022, 130 neonates enrolled in Baby Bambi and received rapid trio-WGS, performed at the Tel Aviv Sourasky Medical Center Genomics Center.
Of the total patients enrolled, 70, or 54 percent, were male, Martinez-Fresno said, and 60, or 46 percent, were female. The mean age of the participants at enrollment was 12 days, she noted.
Overall, Baby Bambi's results showed that the average turnaround time, from sample to rapid report, was about seven days. Disease-causing variants were detected in 50 percent, or 65, of the cases, while variants of unknown significance suspected to be causative were found in 11 percent, or 14 percent. In addition, one novel disease gene candidate was also discovered. Of the 65 cases identified with disease-causing variants,12 had chromosomal disorders, 54 had monogenic disorders, and one had uniparental disomy.
As part of the project, the study organizers also assessed the clinical utility of rapid trio-WGS by circulating questionnaires to treating neonatologists. Eighty-two percent responded, and the results showed that rWGS led to a change in medical management in 22 percent of cases, and to immediate precision medicine actions in 9 percent of cases, Martinez-Fresno reported. Based on the rWGS results, two infants in the study were transferred to nursing homes, while three received palliative care.
The Baby Bambi study organizers concluded that rWGS for critically ill neonates is "feasible and diagnostically beneficial" in the Israeli public healthcare setting. "This has informed decisions at the Ministry of Health level," Martinez-Fresno said.
Within the US, the Utah NeoSeq Project, which is a collaboration between the University of Utah Hospital, the Utah Center for Genetic Discovery (UCGD), and ARUP Laboratories, also showed the benefits of rWGS for NICU patients, mirroring the results from other projects in the country, such as the University of Washington-led SeqFirst study and Rady Children's Hospital's Project Baby Bear. 
According to Steven Boyden, a University of Utah researcher who is part of NeoSeq, the project enrolled 66 patient families from 2020 to 2023, providing them with rWGS in parallel with the clinical standard of care. NeoSeq primarily focused on trio sequencing or, if one parent was not available, duo sequencing, he noted.
Samples were sent to ARUP for 50X whole-genome sequencing on the Illumina NovaSeq 6000 platform. After that, the data were systematically analyzed by UCGD and ARUP researchers using over a dozen different software tools to identify and prioritize variants.
"For NeoSeq, we have attempted to take as comprehensive an approach as possible to detect all variant types that we can think of," said Boyden. "In recognition of the fact that every software has strengths and weaknesses, we have made a concerted effort to look for each variant type by at least two and preferably three or four different software tools."
According to Boyden, the average turnaround time for NeoSeq, from consent to report generation, is five to six days. The program is performed on a research basis, which allows for "flexible and evolving" analysis and the ability to detect and report all variant types, including single nucleotide variants (SNVs), indels, structural variants (SVs), repeat expansions, and chromosomal abnormalities, he noted.
In the end, results from the study were discussed in a multidisciplinary board meeting, where research candidate variants were evaluated for diagnostic potential and selected to be reported to the family, Boyden said. When possible, research diagnostic variants were validated by a CLIA-certified testing lab.
Of the 66 patients enrolled to the study, 24, or 36 percent, were successfully diagnosed and 10, or 15 percent, had a "compelling candidate" or likely diagnosis, amounting to an overall success rate of 51 percent.
Certain diagnostic-negative cases were further investigated with long-read WGS. In addition, Boyden said the team also reanalyzes the diagnostic-negative cases every year, which so far yielded four additional diagnoses. Three of those cases were diagnosed based on a literature review of newly discovered genes or based on new variant interpretation, he said, and one case was diagnosed with the help of RNA sequencing.
In general, Boyden said, NeoSeq helped provide "great clarity" for the clinicians in terms of care management and the reduction of unnecessary testing or the length of hospital stays, in some cases.
Additionally, he said the study results offered benefits to participants in terms of family planning, providing them with their recurrence risk for additional children.
Beyond that, he said, the approach gave "great peace of mind" to some families, especially when it came to making end-of-life decisions.
"In some cases that involved a change to palliative care or withdrawal of life support, which is a decision that parents agonize over or second-guess after it's made," he said. "In cases where a diagnosis suggests a discrete prognosis, and, in particular, if a condition is known to be neonatally lethal, that can offer tremendous peace of mind to parents who have made that decision."