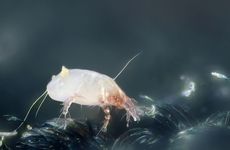 NEW YORK (GenomeWeb) – American homes are teeming with arthropod species, according to a new study by a North Carolina State University- and University of Colorado at Boulder-led team.
The researchers, based in the US and Denmark, took advantage of dust and swab samples submitted by citizen scientists in all 48 states in the continental US, using targeted mitochondrial marker gene sequencing to tally the diversity of arthropod species in more than 700 American homes. As they reported online today in Molecular Ecology, the investigators detected representatives from hundreds of terrestrial arthropod genera.
Indeed, the team detected "an incredible range of diversity from just a tiny swab of house dust," first author Anne Madden, a postdoctoral researcher at North Carolina State University, said in a statement.
She noted that the study "is a significant step toward understanding the ecology of our own homes, with the goal of improving our understanding of how those organisms in our homes may affect our health and quality of life."
In the past, members of the same team took a look at the different types of arthropods that were tucked away in homes found in one North Carolina area. For the latest analysis, the investigators expanded their focus to take in sites across the country.
Through a project dubbed "Wild Life of Our Home," volunteers across the country collected arthropod samples from the tops of door trims in their main living spaces and/or outdoor door trims using sterile swabs that were subsequently sealed and returned to researchers. All told, the team obtained 732 indoor samples and 730 samples from outside the home.
To catalogue arthropods in these samples, the researchers amplified a portion of the mitochondrial cytochrome c oxidase subunit I gene with arthropod-specific primers, followed by multiplexed sequencing on the Illumina MiSeq instrument — an analysis that detected more than 600 arthropod genera from 28 terrestrial arthropod orders.
By bringing in individuals' geography and features reported from their homes, the team was able to investigate differences in the diversity and representation of arthropods in relation to other household features. For example, specific arthropods tended to occur across a particular range that appeared to be partly influenced by climate, humidity, and temperature.
Even so, the most diverse indoor arthropod collections came from homes that reported having house pets such as cats or dogs, though diversity was also relatively high in rural homes and homes with a basement.
While the presence of pets was previously implicated in higher bacterial and fungal diversity, the outsized role of these factors over environmental conditions such as climate was still somewhat unexpected, Madden said. "We were surprised to see that these three variables — which we have some control over — were more powerful predictors of biodiversity than climate."
Interestingly, the arthropod diversity typically appeared to be higher inside than outside, based on findings from 477 homes where both types of samples were available.
The analysis also revealed changes in the known distribution of some creepy crawlies, including the Turkestan cockroach, an invasive species previously documented predominantly in states in the South and South western US that appears to have made its way into the Northeast.
Still, Madden said the team is "just scratching the surface of how we can use this data set and the arthropod atlas" for understanding arthropods' place in food webs found in human living spaces, the allergens carried by these arthropods, and the population dynamics of arthropods at sites that span the continental US.