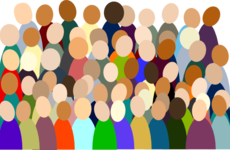 LA JOLLA, CALIFORNIA (GenomeWeb) – The National Institutes of Health's All of Us Research Program is planning to test different ways for returning results to participants in a pilot program starting later this year.
During a presentation at the Future of Individualized Medicine conference today, Katie Baca-Motes, director of the program's participant center at the Scripps Research Translational Institute, said that since All of Us was launched in May of last year, it has gained more than 150,000 active participants and collected more than 100,000 biological samples and physical measurements, as well as more than 55,000 electronic health records. Also, participants have completed more than 500,000 online surveys.
Besides conducting research, the program plans to return results to participants. Later this year, for example, the NIH plans to start reporting back pharmacogenetic variants as well as disease-associated variants in 59 genes recommended by the American College of Medical Genetics and Genomics.
Baca-Motes said that in one specific pilot project, the institute will test how best to return lab results from blood tests, starting with 5,000 individuals over the summer and then rolling it out to the wider cohort. A pilot on genomic test results is also planned.
The question right now, she said, is how to communicate with individuals in ways that will keep them engaged over the 10-year period of their participation in All of Us. "We want to be able to reach people and [see] what their barriers are and how they want to engage over time," she said, noting that doing this successfully will include figuring out people's motivations for participating in the program and making sure they receive information in a way that makes sense to them.
Baca-Motes referenced NIH studies that showed that reaching out to African-American men about their health in community settings such as barbershops, and then helping them access medications through pharmacists, resulted in significantly lower blood pressure levels. Knowing how to effectively communicate with study participants could help decrease health disparities, she added.
She also emphasized that the design of modules to return results will be key to keeping participants engaged, noting that handing them a list of numbers or gene names will likely do nothing but turn them off. She referenced a study published last year by researchers from New York University, the University of Pittsburgh, and Duke University on menu calorie labels in US chain restaurants.
There has been some debate over whether those labels are effective at making people choose lower-calorie food options. The researchers found that when the calorie labels were added to the menus on the left of the food item, people were indeed likelier to choose something healthier because they saw the calorie number before their brains had a chance to decide they wanted a cheeseburger. When the calorie counts were on the right, or after the name of the food item, they were less effective at making people choose a healthier food option.
However, Baca-Motes also noted that this worked in the opposite direction for Hebrew-speaking people, because Hebrew is read from right to left.
These are the kinds of parameters that All of Us will have to keep in mind when designing modules and websites to return results to patients, she said. With that in mind, the program has started designing different options and will be doing A/B testing to show participants how their data might be returned and to study how people respond to the various modules.
All of Us is now considered the largest and most diverse research project the NIH has ever been involved in, Baca-Motes noted — 77 percent of current participants come from groups that are considered to be underrepresented in biomedical research.
The project aims to enroll 1 million Americans and will collect data from biological samples, electronic medical records, surveys, wearable devices, and genetic testing. One goal is to create an open-access Research Hub database that researchers can use to learn more about diseases and to develop treatments.
According to Baca-Motes, the NIH is aiming to have Research Hub up and running by the end of this year. The data will be available to anyone from citizen scientists to the largest research institutes.