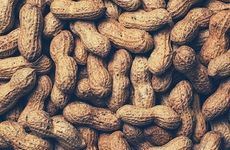 NEW YORK (GenomeWeb) – By following blood transcriptomic patterns during acute peanut allergy, a Mount Sinai-led team identified genes, networks, and immune cell types that appeared to contribute to this response.
The researchers did RNA sequencing on peripheral blood samples taken from 19 children with peanut allergies before, during, and after exposure to a peanut challenge. Their results, appearing online today in Nature Communications, highlighted half a dozen genes at the center of gene networks with expression shifts during the acute allergic response to peanut material.
"Our identification of six key driver genes includes three previously associated with other allergic and atopic diseases, as well as genes that remain less explored to date," co-senior authors Supinda Bunyavanich and Eric Schadt, genetics and genomic sciences researchers at Mount Sinai's Icahn School of Medicine, and their colleagues wrote. They further added that these and other results from the analysis "indicates promise in targeting these genes and biological processes to further our mechanistic understanding of peanut allergy, with the potential to inform development of new treatment strategies."
Along with validation analyses in another 21 peanut allergy sufferers, the team began untangling the processes and immune cell types at play during the acute peanut allergy process, for example. In particular, the results highlight roles for neutrophils, naïve CD4+ T cells, and macrophages — immune cell types that seemed to undergo changes in the blood of allergy sufferers after peanut exposure.
For the a randomized, double-blind, placebo-controlled study, the researchers used the Illumina HiSeq 2500 instrument to do RNA sequencing on blood samples collected at baseline, during, and after peanut exposure from 21 children with suspected peanut allergies. Children ingested peanut or placebo every 20 minutes until they either experienced an allergic response or reached the maximum recommended exposure to peanut protein.
In this setting, 19 of the 21 children challenged with peanut material had a reaction to it within a span of two hours, the researchers reported, while two remained response-free. Using RNA sequence data representing more than 17,000 genes in peanut allergy-sufferers and placebo-exposed control samples, they searched for gene, gene expression networks, and cell types responding to the peanut exposure in those with allergies.
Along with a general boost in expression by genes involved in pro-inflammatory processes, the team's network analysis led to six potential genes suspected of driving the acute allergic reaction: LTB4R, PADI4, IL1R2, PPP1R3D, KLHL2, and ECHDC3.
The broader expression profiles also provided a look at the blood leukocyte cell types marshaled to participate in the immune response during peanut allergy events, pointing to contributions by neutrophils, naïve CD4+ T cells, and macrophages. Such results seemed to line up with the driver gene results, the authors noted, since "the expression of LTB4R, PADI4, and IL1R2 are linked to the function of macrophages and neutrophils in the context of the inflammatory response."
Similar expression and cell type patterns turned up when the researchers used RNA sequencing to assess blood samples at baseline and at two hours and four hours after a peanut challenge in another 21 children with peanut allergy.
The authors noted that the current study "was intentionally designed to not focus on any one peripheral blood cell-type, as multiple cell types have been implicated in acute food allergic reactions, and discovery thus far has been biased toward cell types sufficiently abundant for isolation."