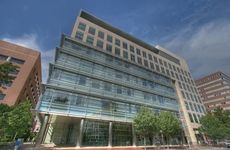 NEW YORK – Over the past year, the Broad Institute's SARS-CoV-2 testing program has scaled up from running roughly 5,000 tests per day to some 135,000 daily tests, including pooled, low-cost testing at dozens of elementary, middle, and high schools in Massachusetts.
The massive increase in COVID-19 testing exemplifies how many laboratories, both academic and corporate, shifted away from their usual work last year in an effort to fight the pandemic.
"We have tested over 14 million samples," said Heidi Rehm, medical director and clinical lab director of the Broad Institute's Clinical Research Sequencing Platform and chief genomics officer at Massachusetts General Hospital, during a presentation at American College of Medical Genetics and Genomics annual clinical genetics meeting, held online last week. She noted that the program "had a major ramp in the summer."
The program's scale-up has been possible because of the modular pipeline approach used, she explained, as well as the addition of new staff, specialized informatics software, and steps that are not kit dependent, making the lab more immune to supply chain bottlenecks. The program also includes a related call center and public-facing website.
Rehm outlined the Broad's efforts to establish a SARS-CoV-2 testing program at its CLIA- and CAP-accredited clinical research sequencing lab, along with a related pooled testing approach being applied in a surveillance setting at elementary and high schools in the area with relatively low rates of infection.
"Before the pandemic hit, we had a vibrant genome center supporting lots of genome sequencing and projects," Rehm said. "Quickly, we had to pivot and shut down our genome center for traditional genome sequencing and turn to supporting COVID-19 testing."
The team started working on a lab-developed test built around the US Centers for Disease Control and Prevention's real-time PCR diagnostic approach in early March of last year, repurposing available infrastructure and developing sample handling and software tools to support the test. Validation studies of the clinical diagnostic test were completed just two weeks later, and the test subsequently secured Emergency Use Authorization from the US Food and Drug Administration.
From early testing done in collaboration with the Massachusetts Department of Public Health (DPH) at nursing homes and elsewhere, the Broad investigators quickly saw that asymptomatic individuals infected with SARS-CoV-2 had viral loads that were on par with those found in symptomatic cases and expanded the program accordingly.
"There's no statistically significant difference in viral load between symptomatic and asymptomatic individuals," Rehm said. "That was a really key finding early on. It also underscores why it's so important to survey the population and not rely on symptoms to determine who is infectious."
When the testing program began, it was staffed by four teams of 12 people each who worked 12-hour day or night shifts, Rehm recalled. Dozens more volunteers joined the effort, including Broad researchers whose wet labs were closed at the time, though the clinical lab has since hired more than 375 new staff members to support the growing testing program.
The center currently processes around 135,000 tests daily at a cost of $25 to $35 per test, returning results within 24 hours, Rehm said, noting that the average turnaround time is around 14 hours.
The lab's output "represents about 10 percent of the daily US testing volume," she said, adding that the center is serving more than 1,000 sites in Massachusetts and beyond, including so-called "Stop the Spread" sites established by the Massachusetts DPH.
The team is also testing sites ranging from nursing homes and congregate care sites to businesses, schools, colleges, and universities. For example, the investigators have run some 6.5 million tests for samples from 130 schools participating in a program for institutes of higher education in New England, which kicked off last August.
The testing program "has really allowed those schools to operate in a fairly normal way, and allowed them to keep positivity at a very low rate," Rehm said, noting that the overall positivity rate on tests done so far is 0.3 percent.
Similarly, the team recently started weekly screenings of children in kindergarten to grade 12 from 40 schools spanning 15 districts in Massachusetts using a pooled version of the test that cuts the price to $2.50 per person by pooling and testing 10 swabs together.
In those settings, results are reported on pools rather than individuals, Rehm said, and follow-up testing on individuals within SARS-CoV-2-positive pools is used to isolate infected individuals — an approach that is amenable to testing in places where infection rates are relatively low.
"This is not a clinical test because we don't return individual tests, we return pools," Rehm explained, adding that "the state works with those schools and, at most sites, they do rapid antigen testing on site at the school to figure out who in that pool was actually the positive sample — or in some cases multiple samples — so that they can then appropriately quarantine."
The lab assesses roughly 1,200 pools from these sites each day, and in the first 15,000 pools analyzed, the researchers saw a positivity rate of around 0.7 percent. Testing within that program is expected to expand to 500,000 samples each week.
The team's broader testing methods have been standardized and streamlined as much as possible over time. While nasopharyngeal swab samples were collected in the early stages of the pandemic, for example, it is now possible to run the test on anterior nasal swab samples that are sent in liquid-free collection tubes.
The researchers are also taking the changing realities of the pandemic into account as they go, performing viral sequencing on samples that have inconclusive results with one of the two SARS-CoV-2-targeting primer pairs used. That strategy is aimed at catching SARS-CoV-2 variants that crop up as the virus infects large numbers of people and has opportunities to mutate.
They have also incorporated manual visualization steps to weed out false-positive results stemming from the high sensitivity assay they use to detect the wide range of viral loads that can exist in infected individuals. That data can also offer a window into so-called superspreaders, Rehm explained, noting that an estimated 90 percent of viral RNA originates from around 8 to 9 percent of those infected.
"It's not just superspreader events, but superspreader individuals that lead to most of the distribution of infections," she cautioned, noting that PCR cycle threshold data can offer informative clues to infected individuals' viral loads.