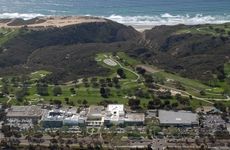 NEW YORK (GenomeWeb) – The Scripps Research Institute (TSRI) announced today that the National Institutes of Health has expanded its role of overseeing participant enrollment in the Precision Medicine Initiative (PMI) and nearly doubled the funding to the institute to reflect that greater involvement.
One of the key goals of the PMI is to enroll a cohort of up to million American volunteers who will contribute their biomedical information to the program. In July, the NIH announced that TSRI had been chosen to lead the Participant Technologies Center (PTC), which is facilitating the direct enrollment of 350,000 individuals as well as the collection of participant data.
According to TSRI, it has taken on a bigger role in overseeing direct PMI volunteer enrollment. As such, its funding from the NIH for this work has now been increased to $207 million from $120 million over five years.
To handle enrollment, TSRI said it will work with Walgreens, Leidos/QTC, Quintiles IMS and Quest Diagnostics joint venture Q2 Solutions, San Diego Blood Bank, the National Blood Collaborative, and EMSI. In areas of technology development, data privacy and security, implementation, and participant engagement, TSRI will work with Walgreens, Leidos, Vibrent Health, Sage Bionetworks, WebMD, the Blue Cross Blue Shield Association, PatientsLikeMe, Computer Science Corporation, and Qualcomm.
"We are exceptionally fortunate to be working with an unparalleled group of partners and to be able to leverage the strengths of these leaders from a broad spectrum of sectors — pharmaceutical companies and health insurers to wireless technology experts and mobile application developers," Eric Topol, professor of genomics at TSRI, who is directing the NIH award as part of the PMI Cohort Program, said in a statement. "The depth and breadth of expertise of these organizations will be invaluable to our goal of advancing individualized medicine at a national level."