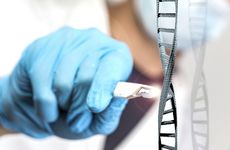 NEW YORK (GenomeWeb) — The National Institutes of Health announced that it has set aside up to $45.5 million over the next four fiscal years to fund a series of grants as part of its Somatic Cell Genome Editing program.
The program is a $190 million initiative launched earlier this year to help improve delivery mechanisms for targeted gene editing tools in patients, to develop new genome editors, and to develop assays for testing the editing tools' efficacy and safety in human and animal cells. The program also aims to assemble a genome editing toolkit containing the resulting knowledge, methods, and tools that will be shared with the scientific community.
"The simplicity and broad applicability of targeted and programmable genome editing approaches... raise the possibility of a fundamentally new way to treat a variety of rare genetic diseases, as well as numerous therapeutic strategies for common diseases," the NIH said. "However, many challenges need to be overcome before such techniques could be widely used in the clinic."
To that end, the NIH has earmarked up to $45.5 million in grant funding over fiscal 2019-2022: $16 million for up to six research projects that will develop and validate human cell- and tissue-based platforms for predicting adverse consequences of genome editing technologies and delivery systems; $19.5 million for eight to 10 grants around the development and evaluation of new approaches for delivering genome editing machinery into human somatic cells; and $4 million for up to three projects centered on the development of novel and optimized genome editing platforms that can serve as alternatives to existing in vivo genome editing complexes.
The NIH also intends to provide as much as $6 million over fiscal 2019-2022 for up to four awards that will support the discovery, development, and evaluation of specific, sensitive, and clinically relevant approaches to noninvasively monitor and track genome edited cells in vivo.
More details on the funding opportunities can be found here, here, here, and here.
Last month, the NIH set aside $7 million over the next five years to establish two large animal testing centers to evaluate in vivo technologies developed through the Somatic Cell Genome Editing program.