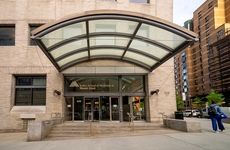 NEW YORK – The Icahn School of Medicine at Mount Sinai said on Wednesday that its Department of Immunology and Immunotherapy and the Icahn Genomics Institute (IGI) have been awarded a $5 million grant from the National Cancer Institute (NCI) to establish a new center dedicated to the discovery and development of new targets for cancer therapy.
Named the Cancer Target Discovery and Development Center, the key objectives of the initiative include identifying and validating novel cancer targets; developing new therapeutic approaches, including immunotherapies; advancing cancer biology through genomic analysis; and collaborating with industry partners to accelerate the translation of discoveries into clinical trials, Mount Sinai said.
As part of the project, researchers will evaluate candidate genes in preclinical models of different aggressive cancers, including ovarian and pancreatic cancer, to uncover how these genes impact the tumor microenvironment as well as the molecular underpinning of tumor growth, metastasis, and immune evasion.
The initiative will also deploy a spatial functional genomics approach called Perturb-map, a CRISPR-based approach developed at Icahn Mount Sinai in the lab of new center leader Brian Brown. According to Mount Sinai, the method enables researchers to knock out dozens of genes simultaneously and study their function at a high resolution revealing how cancer genes affect cancer cells and the tumor immune system.
The new center will also be part of the NCI's Cancer Target Discovery and Development Network, a functional genomics initiative that aims to understand tumor development, heterogeneity, drug resistance, and metastasis to develop optimal chemotherapy combinations with immunotherapy.