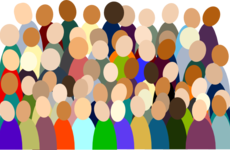 NEW YORK – The National Institutes of Health's All of Us Research Program has awarded $4.6 million to Burlingame, California-based Color to build a genetic counseling resource to help participants understand the genetic results they might receive through the project and integrate that knowledge in their medical care. 
All of Us plans to enroll at least 1 million people in the US, collect a variety of data types, including genetic data, and use it to conduct longitudinal health research. The research program, which started enrolling participants nationally in May 2018, is one-fifth of the way to its enrollment goal as of July, with 175,000 contributing biospecimens and 112,000 sharing data from electronic medical records, and more than 230,000 signing up to partake in the study. 
The project hasn't yet begun collecting genetic data from participants, but last year, NIH awarded $28.6 million to establish three genome centers that will do the testing. Color is part of the Broad Institute-led genome center and, in collaboration with Harvard University's Laboratory of Molecular Medicine, will analyze, interpret, and report genomic variants detected by tests performed at Broad's CLIA-certified lab. The other two genome centers will be led by Baylor College of Medicine and the University of Washington.
According to Brad Ozenberger, director of the genomics program for All of Us, genetic testing will begin early next year within pilot projects. At that time, participants who have indicated they want to know their genetic information will get back clinically actionable findings. "All along, a core principle in All of Us has been to be able to return something back to our participants, and give them important health-related information and fun information about themselves as part of the program," said Ozenberger.
Participants will be able to learn what their genes say about their ancestry and traits, as well as if they harbor pathogenic variants in genes that the American College of Medical Genetics and Genomics has flagged as being linked to serious diseases. The program also plans to report pharmacogenomic variants known to disrupt people's ability to respond to certain medications.
In the New England Journal of Medicine last week, the All of Us investigators estimated that around 30,000 participants will have a positive result in one of the 59 genes the ACMG recommends reporting to patients if there is a clinically significant finding, and more than 90 percent will have a potentially actionable PGx result. Individuals with an actionable finding will need to speak to a genetic counselor to learn how the results might impact them and their families, and what steps to take next. 
"This award [to build the genetic counseling resource] has been a cornerstone of responsible return of results," Ozenberger said. "We recognized from the very beginning that we needed this kind of resource to service our participants and do this in the right way."
Color, which launched in 2015 offering affordable cancer genetic testing, has always included genetic counseling as part of its service and has had to scale up these services as it has engaged with employers to offer genetic testing as part of wellness programs and become increasingly involved in population health research, such as All of Us. 
Within Color's commercial testing service, pre-test information is provided to customers through videos and information online, but in the post-test setting, nearly 100 percent of individuals with a positive test report speak to a genetic counselor over the phone to learn their results. Post-test counseling is also available to those with a negative test report, but only a small number ask for it.
The genetic counseling resource Color is creating for All of Us will build on the framework it has for its commercial service. In addition to providing access to telegenetic counseling, Color has in-house licensed clinical pharmacists who can help participants and their physicians understand PGx results. 
Color will also be developing online web and video educational materials for the program. And since All of Us is open to all Americans from different backgrounds, Color will work with a translation service to deliver genetic counseling in more than 200 languages, in addition to having English- and Spanish-speaking counselors on staff. Finally, Color's genetic counselors will help connect participants to local healthcare providers so that they can take any medical actions necessary based on their test results. 
"One of the reasons we think we were chosen [for the award] was because we have already developed a full technological stack to be able to serve this type of a distributed genetic counseling program," said Alicia Zhou, Color's VP of research.
For example, the company has built modules that allow telephonic genetic counseling sessions to be scheduled within 48 hours of people learning that their results are ready for viewing, and avoid the months-long delays that healthcare systems have reported with scheduling traditional face-to-face counseling sessions. 
Color has also developed pedigree generation and risk profile tools that automatically run based on the health and family history information people have provided online, which allow genetic counselors to easily visualize patients' profiles and have a more productive session. While the traditional face-to-face counseling session can be an hour or longer, the company has previously said that with these automated modules, the average session for a Color genetic counselor is 30 to 40 minutes.
Color initially worked closely with the genetic counseling program at the University of California, San Francisco, to get feedback on how to provide counseling, and to develop its counseling workflow and pretest educational videos. The company currently employs "a few dozen" genetic counselors, a mix of in-house employees and contractors who are all board certified and licensed in the states they provide services, according to Lauren Ryan, who heads Color's genetic counseling team and was previously a counselor within UCSF's Athena Breast Health Network.
Color has conducted more than 15,000 genetic counseling sessions to date. "Currently, we are operating at a capacity that is roughly equivalent to what is required by this particular grant for the genetic counseling resource," Ryan said.  
For the five-year funding opportunity, there may be 3,000 genetic counseling cases within All of Us in the first year and a telegenetics service provider should have the capacity to field as many as 2,000 calls monthly, the program has estimated. In the second year, All of Us estimates 4,000 genetic counseling cases and the call center to be able to field 3,000 contacts monthly. In the subsequent three years, 6,000 genetic counseling cases are expected each year, and the telegenetics provider should be able to handle 4,000 or more monthly contacts.
According to Ryan, Color's genetic counseling team plans to collaborate with the broader genetic counseling community and involve local genetics experts, as well as bring in genetic counseling students. "We want to make sure that future genetic counselors also get exposure to this very unique and very diverse population that All of Us is recruiting," she said.
A laudable goal within All of Us is to recruit between 70 percent and 75 percent of participants from populations that have historically been underrepresented in medical research. Currently, 80 percent of 175,000 participants who have submitted biospecimens to the program are from underrepresented communities, and 45 percent are racial and ethnic minorities. 
Given the diversity of the All of Us program there will be individuals who learn medically important genetic test results through the study but may not have access to healthcare to actually benefit from that knowledge. "All of Us is not providing clinical care," Ozenberger said but added that the genetic counseling resource will build a local network that can help those who lack access to healthcare services. "We will try to help them find those services."
In scaling up genetic counseling services to such a large and diverse participant group, the process of handing off individuals from Color's genetic counselors to local care teams may be a particularly sensitive part of this venture, agreed Amy Curry Sturm, president of NSGC and head of the steering committee that will advise the All of Us genetic counseling program. 
"Some of these patients may not have a primary care provider, some may not have good health insurance, some may have high out of pocket expenses for the screening that will be recommended to them, such as mammograms, breast or other organ MRIs, [and] colonoscopies, based on their genomic risk variant," she noted. "How do we responsibly ensure these individuals don't just receive a result but then don't feel supported locally to act on it for proactive health?" 
Additionally, it's important to keep in mind, she said, that 1 million participants will have varying needs in terms of the level of genetic counseling support they want and different comfort levels with receiving some information via a technology platform. Based on people's race, gender, geographic location and other factors, there may be vast differences in how willing people are to incorporate the genomic information they learn through the program into their lives and share it with family members. 
"These are all challenges that have been faced by me and my colleagues at Geisinger," said Sturm, who is co-director of the genomic screening and counseling program within the MyCode population health study that Geisinger Health is conducting in Pennsylvania. 
The genetic counseling steering committee Color has formed will help it think through some of these difficult questions. The committee draws on genetics experts from groups such as the NSGC and American Board of Genetic Counseling. "We really think of them as part of the team when it comes to implementing the genetic counseling," said Zhou. "Of course, we can escalate specific cases to them, but we also think about them as a way to link more closely with the entire genetics community."
Before All of Us has even begun genetically testing participants, however, the program has encountered a regulatory hiccup. As reported by GenomeWeb last week, the US Food and Drug Administration has asked All of Us to only return to participants information on PGx markers that are in FDA-approved drug labeling. The program is collaborating with the FDA on an investigational device exemption (IDE) submission.   
Before hearing from the FDA, it seems All of Us had planned to rely on the guidance of the Clinical Pharmacogenetics Implementation Consortium, an expert body that develops guidelines on PGx variants that healthcare providers can use to guide treatment and dosing decisions. Industry insiders and pharmacogenetics experts have pushed back against FDA's efforts to regulate this space, arguing that by limiting the All of Us program to only reporting PGx variants in drug labeling, the agency is hindering scientific knowledge and encroaching on the practice of medicine. 
Ozenberger said that although All of Us is looking to ACMG and the CPIC for guidance into the genetic variants that should be returned to participants, the NIH sees the recommendations of these groups as a starting point and not as requirements. However, "we will be bound by certain regulations imposed by the FDA," he said.
Color has a team of clinical pharmacists, but what their precise role will be within All of Us in communicating PGx results, and what types of information they can convey to participants and physicians, is not yet known. When All of Us was garnering input from people around the country to gauge what they wanted to learn from genetic testing, pharmacogenetics was at the top of the list of things they were interested in, recalled Scott Topper, Color's VP of Clinical Operations. 
"The program is currently working with the FDA to scope what the pharmacogenomics aspect of the return of results looks like," he said. "The final decisions have not yet been made but whatever they are, the genetic counseling resource will support that."