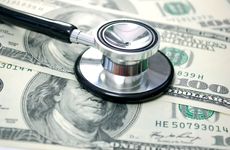 This article has been updated to clarify the use of National Provider Identifiers by genetic counselors.
NEW YORK (GenomeWeb) – Genetic counselors and patient advocates have serious concerns over Anthem Blue Cross' prior authorization policy for genetic tests, which they said is resulting in coverage denials even when testing is performed in line with the insurer's criteria and accepted treatment guidelines.
According to one informal survey, some labs have had 80 percent of claims on hereditary cancer testing panels denied since Anthem's policy went into effect in July. The increase in denials is causing patients to forgo testing that could benefit them and their families, genetic counselors said, while some are choosing to pay out of pocket for lower-cost tests.
Anthem advanced its so-called Genetic Testing Solution this summer as a more efficient way to determine that it was paying for tests it considered "medically necessary." The policy, currently in place for Anthem's fully insured members, requires doctors to submit prior authorization requests for genetic tests by inputting patients' clinical details and test orders into an online portal. 
The portal, administered by Anthem subsidiary AIM Specialty Health, lets ordering providers know in real-time if the test meets the insurers' coverage criteria and is authorized or not. If providers have specific reasons for ordering a test that falls outside of criteria, they can discuss the case with AIM or InformedDNA, a company that has a network of genetic counselors, and determine through a peer-to-peer review if the test can be covered.
Anthem said that its genetic testing solution is replacing "a manual, labor-intensive approach" with "a real-time electronic system that delivers prior authorizations quickly." According to a company spokesperson, the automated prior authorization process "takes minutes to complete," and for many tests, using the program can cut down the average time for submitting and processing a claim from days to minutes.
However, genetic counselors who have used the online portal, discussed cases with AIM reps, and engaged in peer-to-peer review with InformedDNA, described the program as time consuming, rigid, inconsistent, and a hindrance to patient care. Some counselors who shared their experiences for this article requested anonymity, because they were afraid of getting more denials or they didn't have permission from their employers to speak on the record. Others went on the record because they were appalled by the negative impact Anthem's prior authorization process is having on patient care.
According to their accounts, many of the denials are occurring when prior authorizations aren't initiated within 48 hours of accessioning the sample from the patient, because often it takes about as long for the lab to receive the sample and determine if it is of sufficient quality for analysis. Some doctors, busy seeing patients and performing surgeries, haven't been able to submit for authorization in that time, while others weren't able to figure out Anthem's new system fast enough.
In such cases, patients have to submit another sample and start the process again, which may not be possible when patients are really sick. Importantly, patient advocates pointed out that these delays in the prior authorization process have serious implications for sick people waiting to make surgical and treatment decisions based on test results.
The Anthem spokesperson noted that some have confused two dates requested in the portal, the date of service, which is when the test is expected to be performed, and the sample collection date, which is when prior authorization starts. Anthem is working to clear up this confusion through educational webinars and conversations with ordering and servicing providers.
However, genetic counselors asserted that a lot of their confusion navigating the portal, and subsequent denials, are due to the fact that Anthem hasn't done enough outreach and education. They commonly described spending significant amounts of time entering information into the portal, only to have the automated system issue a denial that counselors believe it should not have issued according to Anthem's policy or widely accepted practice guidelines.
Sometimes, a peer-to-peer session with an InformedDNA genetic counselor does overturn an initial denial, but more often, AIM and InformedDNA appear to be holding stringently to certain Anthem policies — which as in the area of inherited cardiac conditions — genetic counselors have flagged as out of step with accepted practice guidelines.
Anthem maintained that genetic tests are denied when they don't meet Anthem's coverage criteria. "Policies haven't changed, but we have changed [in] that we're evaluating the request before the test is performed as opposed to afterwards," the spokesperson said.
There has also been confusion around who can initiate prior authorizations. Anthem is asking the ordering physician to initiate the prior authorization, even though doctors often refer patients to genetic counselors to determine whether testing is appropriate.
Some genetic counselors have been barred from inputting information into the online portal, while others haven't been able to appeal a denial via a peer-to-peer session because they aren't MDs. "By the end of the year, genetic counselors should be able to enter their National Provider Identifier to request authorization, however, they will still need to include the name of the physician responsible for the member," the Anthem spokesperson said.
NPIs are identifiers issued to healthcare providers considered covered entities under the Health Insurance Portability and Accountability Act, but genetic counselors' NPIs are often not considered billable or recognized as ordering providers depending on the state. Some genetic counselors use the NPI of the physician they work with as a work-around. But according to the genetic counselors who aren't affiliated with a practice or hospital but still get patients referred to them, this requirement is causing delays and impacting patient care.
Most genetic counselors who shared their experiences for this article believe that Anthem should trust their expertise and exempt tests that they've ordered from requiring prior authorization. Many felt that given the shortage of genetic counselors in this country, Anthem's policy is an unnecessary drain on precious time they can be spending with patients.
"Genetic counselors are experts in genetics, but they're not experts in insurance, and neither are the doctors," said Lisa Schlager, VP of community affairs at Facing Our Risk of Cancer Empowered (FORCE). The patient advocacy organization has heard numerous complaints from labs, counselors, and providers about Anthem's policy. "This is not a good use of our healthcare professionals' time," Schlager said.
It's been a learning process for us, and not a fun one.
'Huge hammer, small nail'
Insurers have typically instituted prior authorizations to decline payment for interventions they consider experimental or lacking clinical utility. But Anthem's policy requires prior authorization for all genetic tests, even for genes where testing has proven utility. "It's taking a huge hammer to a very small nail," said Laura Housman, CEO of Access Solutions Consulting. "This is why everyone is getting frustrated."
Insurers are stipulating prior authorizations for genetic testing out of concern that costs in this segment are increasing rapidly due to inappropriate utilization and fraudulent billing. UnitedHealthcare, which will also launch a prior authorization policy for genetic tests in November, projected a few years ago that its spending on genetic and molecular tests was $5 billion in 2010, but was on track to balloon to between $15 billion and $25 billion by 2021.
One way for insurers to slow their spending on genetic testing is by requiring providers to initiate prior authorizations — a strategy taken up by Anthem and UnitedHealthcare. Historically, doctors and genetic counselors recorded a patient's health history and ordered testing, but the lab selling the test dealt with the insurance company.
"That was probably driving higher utilization than the payors were prepared for," Housman observed. "One consequence of shifting the onus on to the physician and office staff, thereby creating a huge administrative burden, may result in their thinking twice before ordering."
The Anthem spokesperson recognized that because doctors have relied on labs to handle insurance matters, "it will take a while for this new approach to be running smoothly." The spokesperson added that the insurer is meeting with labs, physician practices, and genetic counselors to modify and improve the solution.
However, genetic counselors who shared their experiences for this story feel AIM and Anthem could do a better job in this regard. "It's been a learning process for us, and not a fun one," said one genetic counselor at a cancer center in Indiana, who recently ordered BRCA genetic testing for a patient who met the National Comprehensive Cancer Network's (NCCN) guidelines but received a denial after speaking with an AIM representative over the phone.
She was initially denied a peer-to-peer session but eventually requested one with an InformedDNA genetic counselor. She was then told the test would be covered, but this was not communicated to AIM. After a week, the counselor called back trying to figure out why the test still hadn't been approved only to be transferred back and forth between AIM and InformedDNA. "[I'm] not sure why there was such a lack of communication, but this particular case took about two months to get approved," the counselor said, who asked to remain anonymous. "And this is just one case."
Increasing denials
Similar to other insurers, Anthem considers panel tests to gauge cancer susceptibility "investigational and not medically necessary" unless it has determined that all the genes on the panel have met its coverage criteria. However, according to its policy on genetic testing for cancer susceptibility, Anthem may cover testing for individual genes on a panel if it determines that component is medically necessary. In its policy, Anthem cites a portion of the American Society of Clinical Oncology's 2015 statement which notes that testing should be limited to gene mutations with established clinical utility based on a patient's history.
Scott Weissman, founder of Chicago Genetic Consultants and a counselor who specializes in hereditary cancer syndromes and cardiac diseases, recently had to initiate a prior authorization for a genetic test panel for a newly diagnosed breast cancer patient with a family history of the disease. The patient was trying to decide whether to have a lumpectomy or bilateral mastectomy. If she carried a deleterious mutation in the BRCA1 or BRCA2 gene, for example, she would have a much higher risk for breast and ovarian cancer than the average woman and could choose to have a mastectomy (a more invasive surgery than a lumpectomy) to prevent future cancers.
According to an informal survey of labs performing hereditary caner gene panel testing, between 40 percent and 80 percent of claims have been denied since the new policy went into effect.
Genetic testing can help make that decision, and patients in these situations want to decide quickly so they can have the tumor excised as soon as possible. 
But Anthem's prior authorization process wasted a lot of time, according to Weissman. After spending 20 minutes entering the patient's information into the online portal, he didn't find out whether the test had been approved or denied. The next day, he received a call from an InformedDNA genetic counselor and had to repeat all the information he'd entered into the portal, only to receive a denial because he ordered a next-generation sequencing panel test. Prior authorization wasn't granted even though he indicated that he was ordering the panel to learn about the patient's BRCA1/2 status, and despite Anthem stating in its policy that it will cover individual components of panels that meet medical necessity criteria.
Weissman's patient had a family history of breast cancer, and no other affected relative had received genetic testing, so she could have had a mutation in a cancer-linked gene other than BRCA1/2. As such, the patient also met the NCCN's latest guidelines, which are followed by many oncologists and genetic counselors, and which state that "when more than one gene can explain an inherited cancer syndrome, then multi-gene testing may be more efficient and/or cost-effective."
This NCCN position on panel testing is not incorporated in Anthem's policy, which may be resulting in confusion and a high number of denials, said FORCE's Schlager. After speaking with a number of labs performing hereditary cancer panel testing, she estimated that between 40 percent and 80 percent of claims have been denied since the new policy went into effect, even though the labs and providers believe that the majority of those claims were in line with Anthem's coverage criteria.
For Weissman's breast cancer patient, an AIM representative advised that if he wanted to learn the patient's mutation status for other genes that he'd have to order them in a stepwise manner. But ordering testing gene by gene burns patients out and they rarely want to do it, because it's more expensive, requires multiple calls, and takes a lot longer. Ultimately, he decided to not further delay care for this patient and go ahead with panel testing. He said he'd appeal the denial with the help of the testing lab, which also happens to be in-network with Anthem.
"I understand where Anthem is coming from, and admire that they are trying to ensure that genetic testing is done appropriately and not in a wasteful manner," said the counselor at the Indiana cancer center who also had trouble getting a BRCA test order approved. "But I feel as though they are putting up unnecessary barriers that are limiting access for individuals who are truly at risk for hereditary cancer, and creating extra work for healthcare providers who are trained in genetics and understand when and how to order appropriate testing."
The uptick in denials further demonstrates that doctors and genetic counselors lack the time and expertise to appropriately manage the prior authorization process. Ultimately, it's the testing lab that takes a revenue hit when a claim is denied, so they hire experts and expend a lot of resources to adjudicate claims. "We need the labs and diagnostics companies to help with this, because they do have the resources," Schlager said.
Spotlight on 'rigid' policies
Because labs previously handled prior authorizations, Anthem's policy has plunged doctors and genetic counselors into the murky world of claims adjudication. Wading through the process, genetic counselors are becoming better acquainted with Anthem's coverage policies and identifying criteria they find to be out of line with accepted medical guidelines.
For example, Athena's genetic testing policies for inherited cardiovascular conditions has come under fire since the insurer instated its prior authorization program. "It may be that the policies are the same but it hasn't been something that's been a part of the clinical discussion in the way it is now," said Katherine Spoonamore, a genetic counselor at Indiana University School of Medicine's cardiology division.
Cardiovascular genetic counselors have taken issue with two Anthem policies — one for long QT syndrome, an inherited condition that increases the risk of life threatening arrhythmias, and another for hereditary cardiomyopathies, which can also lead to sudden death at a young age. According to these policies, Anthem will cover genetic testing for a patient only if a first-degree relative has a clinical diagnosis for one of these conditions, and only if the specific gene mutation that is responsible has already been identified. In the case of long QT syndrome, Anthem's policy states that the affected relative has to also have experienced sudden death, fainted (a sign of a life-threatening arrhythmia), or been resuscitated after a cardiac arrest.
Spoonamore recently used AIM's online portal to try to garner genetic testing authorization for a patient suspected to have hypertrophic cardiomyopathy based on clinical evaluations. HCM is the most common cause for sudden death in young athletes and those 35 years or younger. This patient met widely accepted medical guidelines for genetic testing, Spoonamore said.
A consensus recommendation from the Heart Rhythm Society and the European Heart Rhythm Association recommends genetic testing for the proband or index case (the first member of a family to be evaluated) when clinical history strongly suggests that they might have a channelopathy or a cardiomyopathy with an underlying genetic cause, as well as when testing can inform diagnosis, prognosis, or choice of therapy. Anthem cites this recommendation in its policy but does not follow it, instead highlighting a portion of the HRS/EHRA guidelines that notes that randomized or blinded studies are commonly unavailable for genetic tests.
Spoonamore's request for prior authorization was very quickly denied based on Anthem's policy, which she characterized as "rigid" and "narrow." In the absence of genetic testing, cardiologists recommend family members who might be at risk for the cardiac condition be evaluated periodically via electrocardiograms or echocardiograms. But Spoonamore noted that genetic testing could rule out that risk for individuals who then wouldn't have to receive repeated, expensive screenings.
The Anthem spokesperson stated that the insurer is "working on updates to the medical policies as genetic research progresses to further identify cardiovascular genetic markers." In the meantime, patients are continuing to be denied coverage for tests that genetic counselors argue would benefit them and their families.
Without being able to test this guy we don't know what his diagnosis is. We don't know how to treat him.
Kyla Dunn, a pediatric genetic counselor at the Stanford Center for Inherited Cardiovascular Disease, recently tweeted that Anthem's policy for long QT syndrome is "outdated, ignorant, cheapskate, and totally uninformed." Although Anthem intends to streamline prior authorizations with the online portal, Dunn hasn't used it and doesn't see the point if AIM will only enforce Anthem's existing genetic testing policies for inherited cardiac conditions.
"The [long QT] policy is insane," Dunn said. "They're basically saying that if you catch the proband before they pass out or die, then their family members are not eligible for genetic testing. It doesn't make any medical sense."
She also criticized Anthem's unwillingness to cover gene panels, which are increasingly used to identify patients at risk for inherited cardiac conditions. Dunn recounted the case of a 15-year-old boy whose doctors thought for years that he had long QT syndrome based on clinical factors, but more recently he started developing a thickened heart, which suggested that he may actually have hypertrophic cardiomyopathy.
They decided to order a panel that tests for mutations related to a range of inherited cardiac conditions to try to home in on the diagnosis, but this patient had insurance through Anthem and coverage was denied. "Without being able to test this guy we don't know what his diagnosis is. We don't know how to treat him," she said. "His parents and siblings may be at risk for a life-threatening condition and we don't know which one it is."
The family ultimately decided to order testing through Invitae, a lab with a self-pay rate of $475, which is among the cheapest options for those that have to pay out-of-pocket for cardiac panel testing.
Shifting costs
Now that Spoonamore is better acquainted with Anthem's policies, she has been able to tell patients upfront that although she and their cardiologist recommend testing and believe it's important for their care, it likely won't be covered by their insurer. Given that information, some patients have declined testing altogether, while others forgo Anthem's prior authorization process and choose to pay out of pocket.
Other genetic counselors similarly said that after enduring the headaches and delays with Anthem's policy, they're starting to give patients the option of paying out of pocket and dealing with the insurer on their own. This could drive further business to labs with low self-pay rates like Invitae, and Color, which sells gene panel testing for hereditary cancer risk and familial hypercholesterolemia for $250.
But insurers like Anthem, interested in lowering their spending on genetic testing, may not see this move toward self-pay as a negative. The desired effect of a broad prior authorization program like Anthem's — where coverage is denied for tests thought to lack clinical utility — could be that it becomes a method of shifting more costs for these tests to consumers, Housman observed.
Meanwhile, providers, genetic counselors, and labs concerned about the impact of Anthem's policy on patients have been sharing their grievances directly with the insurer. Schlager said she plans to discuss the concerns she's hearing in the cancer community with Anthem. "With the physicians and their staff now really feeling the brunt of the impact that labs have been feeling for years, there's added impetus for bringing this to light and demonstrating the clinical impact on the patient," Housman said.