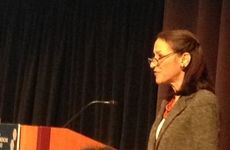 NEW YORK (GenomeWeb) – The nation's top lab industry group is mulling legal strategies as part of its overall push to thwart regulation of laboratory-developed tests (LDTs) by the US Food and Drug Administration.
The American Clinical Laboratory Association announced today that it has retained Solicitor General Paul Clement, a partner at Bancroft PLLC, and Laurence Tribe, constitutional law professor at Harvard University, for "representation on matters relating to the FDA's recently issued draft guidance to regulate LDTs as medical devices."
The agency informed the US Congress in July of its intent to regulate LDTs, and issued two draft guidances for public comment in October. The documents describe a risk-based framework for bringing LDTs under its oversight over the next decade. 
ACLA has historically opposed FDA oversight of LDTs, arguing that the agency lacks statutory authority to regulate such tests that have for four decades been the province of the Centers for Medicare & Medicaid Services under the Clinical Laboratory Improvement Amendments (CLIA). The group's main contention is that LDTs are lab services, not devices, and therefore don't fall under FDA's regulatory jurisdiction under the Medical Device Amendments of the Federal Food, Drug, & Cosmetic Act.
While the move to retain counsel isn't a declaration that ACLA is filing a lawsuit against the FDA, it does signal that the group is exploring its legal options in light of the agency's efforts to regulate LDTs – an issue that has long divided the life sciences industry. Groups such as ACLA and the Association for Molecular Pathology have staunchly opposed FDA regulation. AMP members last week lobbied members of Congress to keep LDT regulations, and any improvements thereof, under CLIA.
Meanwhile, many pharma companies and AdvaMed, the group representing developers of diagnostic kits, support a more unified regulatory framework comprising all tests, regardless of whether they are developed and performed at a single lab (as traditional LDTs are) or developed and distributed by multiple entities (as diagnostic kits are). These groups are concerned that under the current system, LDTs can skirt more stringent and costly FDA regulatory requirements and launch tests that compete with FDA-approved companion diagnostics.
The debate has been intensifying for more than a decade as LDTs have gotten technologically complex and become increasingly critical to the delivery of personalized treatments. FDA defines LDTs as tests developed and performed by a single lab, but the agency contends that this traditional definition no longer comprises the types of tests being marketed as LDTs today. The FDA has found that tests sold as LDTs often employ complicated biomarker algorithms, are developed by multiple firms, and are broadly marketed. And as such, the agency maintains that the current regulations under CLIA are ill equipped to ensure that LDTs are analytically and clinically validated.
Furthermore, this evolution in the way LDTs are developed and sold has resulted in faulty tests and patient harm, the agency has said, moving it to lift its longstanding enforcement discretion over such tests. "Faulty LDTs … quite frankly, jeopardize advances in personalized medicine," FDA Commissioner Margaret Hamburg said last week at a conference in Boston hosted by Partners HealthCare Personalized Medicine.
At the same conference, James Madara, executive VP and CEO of the American Medical Association, expressed concerns that the agency's plans will slow advances in cancer research and pharmacogenetics. Researchers worry that FDA's regulations will be particularly onerous for small and academic labs where many innovative diagnostics are born, often through incremental changes to testing procedures. If labs have to garner FDA's blessing for every new improvement and tweak made to a test, this will slow progress and harm patients, they fear.
"Most advances in the field of personalized medicine with regard to diagnostics are the result of innovation in laboratory-developed testing," ACLA said in a statement. "Under the proposed guidance, these and future testing services developed in clinical laboratories will be subject to duplicative federal regulation and a high degree of regulatory uncertainty. The FDA's proposal could reduce access to life-saving tests for millions of patients."
Alongside ACLA's announcement, the AMA sent a letter to the FDA today, asking the agency to abandon its efforts to advance regulations through guidances and instead utilize the more formal notice-and-comment rulemaking process. Guidances aren't legally binding on the industry, but regulations promulgated through rulemaking are. Moreover, under the rulemaking process the agency would be required to respond to the comments stakeholders make regarding its proposed regulatory changes and analyze the economic impact of its oversight efforts on the industry.
A number of groups, including ACLA, the American College of Medical Genetics, and the Coalition for 21st Century Medicine, have signed the letter, as have large and small firms — Invitae, ARUP Laboratories, BioReference Laboratories, Quest Diagnostics, Laboratory Corporation of America — and several academic labs including the University of California San Francisco Clinical Laboratories, Oregon Health & Science University's Knight Diagnostic Laboratories, and others.
"The FDA's statutory authority to regulate laboratory-developed testing services and the scope of the proposed guidance remains a matter of significant legal controversy," the AMA's letter states. "While a number of the undersigned organizations do not waive their legal claim that the FDA lacks the statutory authority to regulate laboratory-developed testing services, to the extent that it is established that the FDA does have such authority, all of the undersigned are unanimous that the overwhelming weight of legal authority dictates that the proposed new requirements outlined in the draft guidance must be issued through notice and comment rulemaking."