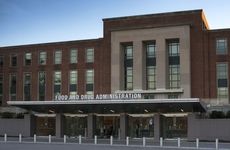 NEW YORK (GenomeWeb) – The US Food and Drug Administration today announced it is easing the path for manufacturers who want to sell genetic health risk tests directly to consumers. 
In a notice for public comment, the FDA said it has determined that premarket notification is not necessary for certain class II (moderate risk) devices, including vitamin D mass spectrometry-based test systems and genetic health risk (GHR) assessment test systems. The agency specified, however, that in the case of GHR tests, manufacturers will have to come in for a first time FDA marketing authorization, after which they can commercialize new GHR tests without additional review. 
"As consumer interest in genetic risk information grows, opportunities are also expanding for the detection of additional genetic conditions and diseases that can help inform people of their medical risks," the agency wrote in a statement. "While these tests can offer significant amounts of personal risk information, they're not without their own risks — especially if they provide consumers with incorrect or misleading information that may be used to make health choices without considering the advice of a medical professional."
As such, the FDA explained in the Federal Register notice that a one-time review of a genetic health risk assessment system is necessary "to mitigate the risk of false negatives and false positives" by making sure appropriate regulatory controls are in place and that devices are up to standards. The public can comment on this notice for two months.
The announcement follows the agency's premarket authorization earlier this year of 10 genetic health risk reports from consumer genomics firm 23andMe. As part of that move, the agency issued special controls, or requirements, that 23andMe could follow and launch similar tests DTC without submitting them for premarket review.
However, the agency also specified that the same exemption didn't extend to diagnostic genetic tests that inform treatment decisions, such as hereditary cancer tests that analyze BRCA1 and BRCA2 genes, the results from which can lead women to have prophylactic mastectomies or oophorectomies.
Following its experience with 23andMe, the agency is now planning to formalize this very same pathway as an option for other consumer genomics firms. "This approach builds on the important lessons we learned from the FDA's authorization of the first GHR and carrier screening tests sold directly to consumers," an agency spokesperson said.
In addition to its notice about genetic health risk test systems, the agency has also published detailed special controls that manufacturers will have to meet in order to utilize this pathway. For example, manufacturers will have to publish labeling that outlines test limitations; information about obtaining a genetic counselor, information about how the test works and its accuracy versus a comparator; references to guidelines; and disease risks associated with tested variants, including data from the published literature. 
"We have named the generic type of device genetic health risk assessment system, and it is identified as a qualitative in vitro molecular diagnostic system used for detecting variants in genomic [DNA] isolated from human specimens that will provide information to users about their genetic risk of developing a disease to inform lifestyle choices and/or conversations with a healthcare professional," the FDA stated in the special controls document. "This assessment system is for over-the-counter use. This device does not determine the person's overall risk of developing a disease."
Separately, the FDA also finalized an earlier notification regarding carrier screening tests. Two years ago, after reviewing 23andMe's de novo 510(k) submission for its Bloom syndrome screening test, FDA had outlined its intent to exempt carrier screening tests from 510(k) clearance as long as they meet special controls. For example, labs will have to post on their website clinical validity data on the tested markers from peer-reviewed publications and professional society guidelines. 
Today, the agency finalized those plans, and further clarified that tests for cystic fibrosis mutations would also be included in the exemption. Previously, the agency had stated that cystic fibrosis mutation tests were still subject to premarket notification and special controls.