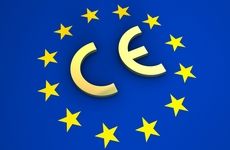 NEW YORK (GenomeWeb) – Diagnostics companies big and small are waking up to a changing regulatory landscape in Europe.
Earlier this year, the European Commission published new directives regulating medical devices and in vitro diagnostics. The days when most IVDs could reach the market via a relatively simple self-certification process are drawing to a close. Companies are now expected to have their tests cleared by authorities for clinical use, and to bring their entire catalogs into line with the new regulations by May 2022.
For diagnostics firms, it almost certainly means additional costs in bringing tests to market, as well as potential delays as they grapple with gathering the data to achieve clearance, in addition to the time associated with having their tests reviewed. Yet some still welcome the new directives, believing that they will bring clarity to an evolving market that has been hard to monitor, based on the existing regulations covering IVDs that date back to 1998.
More specifically, the new directives have abandoned the risk classification system of the older IVD directive, under which tests were classified according to lists of parameters, only a small proportion of which were monitored by European review boards, called notified bodies (NB). As many new IVDs, especially multimarker genetic panels, were not classified as requiring review under that directive, their path to market remained self-certification.
Under the new regulations, IVDs will be grouped into four different classes – A, B, C, and D – based on rules, with varying degrees of regulatory approval required. While Class A devices have the least amount of regulatory scrutiny, most molecular diagnostics will fall into Class C, or, in some instances, such as various blood tests, Class D, which have more stringent prerequisites for garnering approval.
Some specific examples of Class C devices are genetic tests, companion diagnostics, prenatal tests, infectious disease diagnostics, and assays for stratifying cancer patients. An example of a Class D device is a test for determining viral load, such as an HIV test. The move to this new, rule-based system will bring about an end to the old, self-certifying method, as tests in these classes will require review by NBs prior to launch.
"Under the old list-based classification system, there were probably many products that were not in the proper risk classification considering their clinical impact," said Angela Tucker, vice president of regulatory affairs at Roche Molecular Systems in Pleasanton, California. "So we welcome the new regulations," she said. "We believe they are a necessary and welcome step to support innovation in the European Union."
Others, though, were less enthusiastic about the new directives, and believe they may prolong the time for new tests to reach patients in Europe, a region where molecular diagnostics often reached the clinic before regulatory clearance could be obtained in the US or the Asian markets.
"This will require a significant amount of time and money to enable the whole portfolio to be put through the IVD [regulation]," said Mark Street-Docherty, CEO of Manchester, UK-based Elucigene Diagnostics, which recently introduced a new service to assist startups in moving their tests into the clinical market.
According to Street-Docherty, the new regulations effectively mean that companies such as his will concentrate on maintaining their existing portfolios at the expense of new product development for the time being, and that companies will not progress as much as they would like to, or could have, under the old '98 directive. "I feel overall that the current landscape is likely to result in fewer CE-IVDs coming to market in the coming years," said Street-Docherty.
The history of the new regulations that will change the way the diagnostics market operates in Europe actually does not have its roots in the development of complex molecular tests, such as next-generation sequencing-based diagnostic panels, but in faulty breast implants. In 2010, the French company Poly Implant Prothèse (PIP) was liquidated after it emerged that it had been selling defective implants that caused severe health issues and, in some cases, deaths.
"Politicians got involved and the whole thing started rolling," said Dirk Stynen, president and chief consultant for Qarad, a Geel, Belgium-based company that helps test providers bring their IVD products in line with European regulations. "Under pressure from the public, the conclusion was that the European regulatory system was not strict enough," he said. Previously, European regulators had boasted that their system provided just the right balance of innovation and oversight, Stynen noted, but after the PIP scandal and others like it, that view changed.
"This led to the creation of the European medical device regulation and also the IVD regulation."
Oliver Eikenberg, a senior regulatory consultant for Emergo, a global medical device regulatory consulting company, agreed that the PIP scandal contributed to the creation of the new directives, but said that the advent of complex molecular tests were also identified as a weak area when the European Commission began discussing the need for new directives at the start of the decade.
"The current [IVD] directive … includes nothing about genetic tests, it includes nothing about companion diagnostics, and it has no specific classification scheme, which is now included in the new regulations," said Eikenberg, who is based in Emergo's office in Hamburg, Germany.
Because of the gaps in the older directive, Eikenberg also welcomed the new regulations, and suggested that some of the diagnostics firms that Emergo consults with have been selling tests that do not even meet the parameters of the '98 directive, let alone the new rules.
"When I do audits or a technical review, most of these companies completely fail," Eikenberg said. "Not because of the requirements with the new regulation, but because they are not conformed to the current directive." As such, he said that the investments companies will have to make to bring their tests into line with the new regulations are not necessarily an unwarranted cost. Rather, companies that sell IVDs should have been doing these things all along.
"In my view, it is not that it's impossible for new companies to launch new innovative products," said Eikenberg. "The key aspect is to be efficient, to have good experience, and they need to follow the regulations," he said. "This was already there with the old directive," he added. "The big change is that the process is better controlled."
The new directives covering medical devices and in vitro diagnostic medical devices were first introduced in 2012. After years of revision and debate about their contents, they were published earlier this year. It is the second directive, called IVDR, that covers IVDs. In addition to requiring notified body approval for Class B, C, and D devices, the directive also calls for a life-cycle approach to IVDs, which in part means that applicants will be expected to submit clinical evidence and postmarket performance data to regulators after their tests hit the market.
If tests perform poorly, or show little benefit for their intended target users, it may result in noncompliance with the IVDR, a point that some firms, like Roche, believe will stimulate the development of better products. "The main benefit of the current directive is supporting innovation and ongoing development in the industry," noted Tucker.
At the same time, some believe that the increased requirements for clinical and postmarket surveillance might actually discourage the development of new tests, especially among startups. This, in turn, could hinder innovation in Europe, rather than promote it.
"Clinical studies are becoming increasingly expensive, and taking increasingly long to complete which lengthens the time to place a product on the market and start to generate revenues," said Barbara Fallowfield, commercial manager at Mologic, a Bedford, UK-based firm that sells point-of-care diagnostics, in addition to providing contract research and manufacturing services.
"For a single-product [small and medium-sized enterprise], a university spinout company, this means they will have to rely on investor funding for a much longer period of time, which may well have a negative impact on the number of small companies coming along with innovative products," Fallowfield said.
She added that Mologic is perhaps better positioned than some other firms to handle any increases in cost associated with the new IVDR, given its stream of contract research and manufacturing revenues. The company last month gained a CE-IVD mark for its BVPro test for bacterial vaginosis. Still, she acknowledged that the IVDR will impact the firm's business.
"All of the original calculations in terms of time to market, revenue forecasting, budgeting, et cetera, were made with the old requirements in mind, whereas from now on all new products should be CE marked in compliance with the new regulations even though the final implementation date is still over four years away," Fallowfield pointed out.
Given the challenges presented by the IVDR, companies are investing in their regulatory teams, meaning new hires, Fallowfield added. Since there is a limited number of specialists in the industry in Europe, such experts are more difficult to find, which will also be a new expense.
It's hard to estimate how much the IVDR will eventually cost diagnostics firms. According to a 2015 estimate by VDGH, the Berlin-based, German diagnostic industry association, the cost of bringing tests into line with the IVDR could be between €1.5 billion ($1.8 billion) and €4.8 billion across Europe over the next five years. For German test makers alone, VDGH estimated a cost of between €370 million and €1.2 billion.
YoungJoon Moon, director of business development for NGeneBio, a Korean company that recently obtained a CE-IVD mark for a next-generation sequencing test for hereditary breast and ovarian cancer, said that it will probably cost his firm "tens of thousands of dollars" to have its assays evaluated by an NB under the new regulations.
"The direct costs for CE-IVD marking will increase," Qarad's Stynen agreed, and not only because of the requirements related to generating clinical evidence and market surveillance data. "The NB needs to be paid and more companies will need more consulting," said Stynen. "Everything will take more time," he added. "If it is a startup company, and they are developing their first product, it will take more time for them to start generating revenues."
Stynen said that Qarad has already received an increase in interest, especially from larger clients that need to bring extensive back catalogs of tests into compliance over the next five years. Yet, like Emergo's Eikenberg, Stynen said that the technical documentation and clinical evidence gathered on these tests is, in some cases, not adequate, even for the older directive from 1998.
"Some companies were less demanding of themselves to comply, and you can expect that there is technical documentation that nobody ever looked at from a regulatory perspective that will not pass notified body scrutiny," said Stynen. "We have files here on products that have been on the market for 30 years, and we have to make sure they are up to date and comply with the regulations," he said. "One part of that is clinical evidence," Stynen added. "In the old directive, the term 'clinical' only appears twice."
Indeed, given these anticipated costs, it's likely that some older tests on the market might not even be submitted to an NB for review. Instead, diagnostics companies will undergo periods of portfolio management where they may decide to discontinue inessential tests to cut down on costs associated with the new IVDR.
"The problem is for those companies that have been on the market for some time," noted Vincent Fert, CEO of HalioDx, a three-year-old firm based in Marseille, France, that sells assays for use in cancer classification.
"If you go back some years, the documentation for those products from 10 or 15 years ago, there is a gap," said Fert. "All of the companies are looking at the cost of compliance and I am sure there will be some hard decisions."
It will impact newer companies with smaller menus of tests, too. "We will drop five products from our portfolio over the coming two years," said Elucigene's Street-Docherty. "This will inevitably mean changes in product use for a number of our customers."
Some firms, though, said deciding which tests stay and go might not be an agonizing choice.
"Active product life cycle management is a core tenant of our ongoing business process," said Qiagen spokesperson Thomas Theuringer. "We discontinue products in a formal systematic process based on multiple business factors," he said. "So going forward, the new IVDR requirements will be just one more factor in this process."
"We are looking at our product offering and our current and future obsolescence plans, also with a view of whether it makes sense to CE mark them under new regulations," said Roche's Tucker. She also acknowledged that bringing Roche's diverse test menu into line with the IVDR will have a financial impact on the company, like all others, but said that such costs will mostly occur in the next few years, as Europe moves from one regulatory approach to another.
Robin Weiner, senior vice president of regulatory affairs and quality assurance at Agendia, also seemed unfazed by the need to have the Dutch molecular diagnostic firm's tests MammaPrint and BluePrint tests cleared by an NB.
"We welcome the proportional increase in regulatory approval based on risk," said Weiner. "This will ultimately serve to reassure and better protect patients and, with careful preparation, should have a minimal impact on our current product portfolio and pipeline."
One reason that companies like Roche, Qiagen, or Agendia might be better prepared to bring their tests into line with the new regulations is that they all sell in markets outside of Europe that already require reviews similar to the IVDR. As such, the internal regulatory resources they rely on, the clinical evidence they gather, and the quality assurance measures they adopt for, say, US Food and Drug Administration approval, can be used in their applications for CE-IVD marking.
"We definitely see major advantages given our position as a premium provider … to other significantly regulated markets around the world," said Qiagen's Theuringer. "While the IVDR will certainly have some unique requirements, our systems and products are already well-positioned to make the transition."
If companies do decide to cut some products from their menus due to the new regulations, Roche's Tucker stressed that they should communicate those changes well in advance of any discontinuation. She also expressed hope that the NBs would take into consideration during the review process the fact that some widely used tests are important tools to clinicians.
"We are very serious about there being no disruption to the marketplace," said Tucker. "We also believe that legacy products should be treated accordingly, where we have market surveillance, medical literature. [They] should be treated accordingly to ensure there is no disruption."
Emergo's Eikenberg said that the decision to invest more resources in their regulatory departments, while costly, should actually help molecular diagnostics firms in the long run.
"I think molecular diagnostics companies are often not well structured and ... are more marketing oriented, and not so much regulatory, which in turn has a major impact on their business" he said. "If you spend all your money on marketing and not enough on regulatory, then you have good ideas, but you don't have a cleared product," he said. "Without documentation you have nothing."
While companies prepare to meet the new regulations, another issue is whether European regulators are prepared to review all of the tests by May 2022. And not only will NBs need to evaluate the applications, but they also will need to employ reviewers that have experience with complex molecular tests. The European Commission currently lists about three dozen notified bodies on its website for administering the old IVD directive, and most European countries host about one or two. Such NBs must also get authorized to review applications under the new IVDR, which will also take time.
"We have had a discussion with a current notified body that is headquartered in Germany and they mentioned that they applied to get authorized as a notified body for IVDR, and they won't know until next year whether they can assess [our tests] or not," said NGeneBio's Moon. "There are no agencies with experience in the IVDR process, so far," he said. NGeneBio now believes it will take two to three years before it can bring its tests into compliance with the new IVDR.
There is an alternative, however. Emergo's Eikenberg noted that companies can still offer their tests as services, foregoing the need to comply with the new regulations as they come into force.
"For molecular companies, if they really want to launch products and sell them inside Europe, they could have a laboratory-developed testing service, which is typically done by accredited labs," said Eikenberg. "These tests are regulated under accreditation guidelines and are not IVDs," he said. "There are many companies that have not yet decided on which route they want to go," Eikenberg added. "If you offer it in house, it's a completely different strategy."