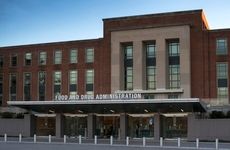 NEW YORK (GenomeWeb) – The top organization in the US responsible for developing genetic testing guidelines is not on board with the US Food and Drug Administration's decision last week to allow 23andMe to sell genetic health risk tests online directly to consumers.
"The announcement that the FDA intends to allow direct-to-consumer access to genetic risk prediction tests when the results are presented in a way that isn't specific to an individual's own medical and family history has significantly changed the landscape of genetic testing," the American College of Medical Genetics and Genomics said a statement last week. Through 23andMe, consumers will gain an incomplete picture of their genetic predisposition for serious diseases, such as Alzheimer's, ACMG warned, and this could fuel follow-on testing or inspire self-directed changes.
Detractors of personal genomics companies like 23andMe have long worried that that the follow-on testing will be unnecessary and result in wasteful spending, and that the self-directed changes, like taking nutritional supplements or making dietary changes, may even cause harm.
It's hard to balance the value of these tests against potential risks, ACMG CEO Michael Watson said, because consumers won't get disease risk calculations from 23andMe that are in the context of their family and medical history. Consumers should understand the limitations of these tests before buying them, he said, and that payors are unlikely to pay for these tests or any additional workup they might want based on their results.
Those that support giving people unfettered access to their interpreted genomic information hailed FDA's authorization for the 10 genetic health risk tests as a long awaited win for 23andMe, perhaps the most recognized player and advocate for the consumer genomics field. 23andMe CEO Anne Wojcicki lauded the FDA for "embracing innovation," and said it would allow people who want to know their genetic risks for diseases like late-onset Alzheimer's and the iron overload disorder hemochromatosis, to be more proactive about their health.
The harms and benefits of giving people access to their genetic tests results is a debate older than 23andMe, which began selling genetic health risk tests directly to consumers in 2007 and then stopped doing so in 2013, after receiving a warning letter from the FDA. In a 2004 statement, the ACMG said that "the self-ordering of genetic tests by patients over the telephone or the Internet, and their use of genetic 'home testing' kits, is potentially harmful." Two years ago, the group revised its statement to emphasize that board-certified genetics professionals should interpret and deliver genetic test results with medical implications, and laid out a set of minimum requirements that genetic tests should meet when providing health-related information. 
After the FDA authorized 23andMe's tests last week, the ACMG reiterated its position and further pointed out that the group is opposed to screening for genetic markers that the regulatory agency has okayed for direct access. For example, the late-onset Alzheimer's risk allele APOE4 "is neither necessary nor sufficient to cause AD," and there's no way to prevent or really mitigate the risk conferred by the marker, the group wrote in 2011 practice guidelines. Additionally, the ACMG recommends against ordering genetic testing for hereditary hemochromatosis unless the patient has iron overload or a family history of the condition due to HFE gene mutations.   
Bryce Mendelsohn, a pediatrician and medical geneticist at the University of California, San Francisco's medical center, has had patients bring him reports from consumer genomics companies and he has mixed feelings about 23andMe's new health screening offerings precisely because the ACMG doesn't support population screening for APOE4 and HFE variants.
"23andMe has always been a leader in keeping genomics in the public eye and increasing awareness of the amazing and real potential for genomics to inform health," Mendelsohn acknowledged. "The challenges I have with 23andMe's new product is that it is not a standard-of-care test from the perspective of professional medical genetics. … Rather than creating a testing product to bring really useful and current risk testing, it seems to me more like a smattering of low-yield tests."
In its authorization letter to 23andMe, the FDA acknowledged that the genetic health risk tests don't determine a person's overall risk for developing a disease. But the agency also noted that these tests can provide information that can inform people's lifestyle choices or facilitate conversations with a healthcare professional.
The ACMG's Watson said he will discuss with the group's board about whether clinical practice guidelines will need to be updated again in light of FDA's authorization of 23andMe's tests. "I'll have to talk to my board about how to walk my way around a problem where we have a position not to do something," he said. "How do you support people that get stuck in a situation of having to do something that you wish they didn't do?"
Kathy Hibbs, 23andMe's chief legal and regulatory officer, isn't surprised by the ACMG's statement. Past statements from 23andMe executives have made clear that the firm is trying to shake up the way life sciences research has been traditionally done and medical care has been provided. And the establishment has pushed back against 23andMe in the same way they have with other efforts to expand consumer access to tools or information that medical professionals view as their province.
A few years ago, when US Department of Health and Human Services proposed to amend lab regulations so that consumers could receive copies of their lab reports, the proposed rule received more than 160 comments. Many of these comments, Hibbs noted, were from medical professionals who were against giving consumers access to their results. 
Further back in history, it took a decade before the home pregnancy test, developed in the late 1960s, would become available at drug stores due to concerns that doctors' services would be rendered useless, that it would drive illegal abortions, and that women would "jump off a bridge" if they learned they were pregnant. Today, the majority of women find out they are pregnant from an over-the-counter pregnancy test.
23andMe currently sells its spit kits through drug stores like Target and CVS, and consumers will have access to the recently FDA authorized health risk tests if they purchase a kit online or at one of these stores.
But, it took the company about a decade to get to this point.
Several years ago, a company in the consumer genomics space tried to sell spit kits through Walgreens – a move that invited unwanted attention from the FDA and Congress. The Government Accountability Office investigated tests provided by 15 direct-to-consumer genetic testing firms, including 23andMe, and reported that the tests were "misleading and of little or no practical use."  
At a 2010 hearing to discuss regulation of direct-to-consumer genetic testing, Phil Gingrey, a Republican congressman from Georgia and a former obstetrician/gynecologist, worried that the marketing practices of such companies would come to no good. "You've got a lot of hypochondriacs out there, and we're going to make maniacs out of them," Gingrey said. Based on these test results, "people may make the wrong decision … or a snap decision," he said. 
The concerns about inappropriate use, Hibbs said, are not supported by studies done on the customers of 23andMe and other consumer genomics firms. Moreover, 23andMe's health risk reports were available for several years in the US before the FDA in 2013 asked the firm to stop offering such tests, and in that time Hibbs said hundreds of thousands of customers have used them without causing the type of reaction naysayers have feared. In the UK, where 23andMe has been selling health risk reports for several years, the firm did a voluntary post-market program, she added, looking at customers' behavior over a year and found no reports of inappropriate use, or any reports of false-negative or false-positive results.  
Hibbs further noted that in order to gain the agency's authorization 23andMe had to show that consumers understood the information in test reports. Though there is a risk of false negatives and false positives, the FDA placed a high bar on the company to ensure this risk was small. The agency noted in its authorization letter to the company that the accuracy of direct-to-consumer tests must be 99 percent or greater overall, and for every reported variant compared to bidirectional sequencing. Variants that fall under this accuracy threshold cannot be incorporated into direct-to-consumer reports.
In the same letter, the FDA instructed 23andMe to create web-based resources for consumers, such as a frequently asked questions page that provides information specific to each variant and disease pair for which it tests. 23andMe will also have to create a "pre-purchase page" that may address many of the ACMG's concerns.
For example, consumers will be able to opt in or out of tests that report risks for debilitating diseases that don't have prevention or treatment options, such as Alzheimer's. 23andMe will have to detail whether professional guidelines recommend such testing, and communicate to users that the variants are most relevant for specific populations, such as those of European descent, in the case of APOE4 alleles.
One of the concerns that Watson had was that many of the genes included in 23andMe's service have been studied in specific ethnic or racial groups, and therefore aren't generalizable to the population. This was a major worry for the late Allen Roses, whose lab discovered the link between APOE4 and late-onset Alzheimer's more than two decades earlier. Roses, who died earlier this year, wasn't a fan of 23andMe or the consumer genomics trend in general, and did not want APOE4 to be misused for Alzheimer's risk prediction at the population level.
The fact that a study called REVEAL found people didn't become anxious after learning their APOE status, "is not a real reason for buying these tests," Roses said in 2011, in reaction to the news that 23andMe was allowing customers to opt-in to a report for late-onset Alzheimer's risk. The test shouldn't be offered directly to consumers, he believed, because the APOE genotype "is not particularly useful in normal individuals for an accurate assessment of their proximal risk." 
Mendelsohn similarly questioned the value of 23andMe's health risk tests, but thought that if the risks were properly managed it could have a positive, educational impact. "As long as customers and physicians recognize what is and isn't determined by the 23andMe health panel, then I think it's great and leans more toward increasing awareness, participation, and enthusiasm," he said. "When this panel becomes seen as 'standard' or 'complete' or 'recommended' or 'evidence-based,' then we run into trouble."
Despite the reservations of medical professionals, the public will soon have access to their genetic risks for a variety of diseases — though the agency excluded from its direct-to-consumer marketing authorization risk tests that can be used to guide treatment decisions, such as BRCA testing. The FDA's authorization also came with special controls, or instructions, that 23andMe can use to launch other disease risk tests for direct-to-consumer access that gauge well-studied genetic variants. Based on its experience reviewing 23andMe's test, the agency is also planning to publish a Federal Register notice outlining how other companies can launch similar direct-to-consumer health risk tests.
The ACMG noted in its statement a number of knowledge gaps that need to be addressed for such tests to be offered safely, and at the top of the list was publicly sharing data on genetic variants. 23andMe does collect genotype and phenotype data from consenting customers, and again with their permission, may collect additional information that is utilized by its pharmaceutical partners. 
The ACMG's Watson is of the view that 23andMe has a responsibility to share data within efforts like ClinGen, a project to create a central resource of genetic variants and clinical outcomes. 23andMe has previously said that it chooses to share its research findings through its blog and peer-reviewed publications. According to the company, it hasn't submitted data to public variant databases because it tests for well-studied and known variants. 
Hibbs said 23andMe "looked at some of the statements FDA has made about [sharing through] databases, but it's pretty nascent, and we do publish a lot."
23andMe could still share data, Watson opined, to improve understanding of the outcomes of asymptomatic individuals who have certain genetic variants, since knowledge of the impact of these markers are currently biased due to testing mostly affected people. He noted that there are efforts underway within ClinVar, a database of genotype and phenotype relationships, to capture this data in asymptomatic populations. "What if we could get into ClinVar that information on asymptomatic individuals as a secondary finding [from whole-genome or exome sequencing], or now, [from] a primary genomic screen?" he posited.