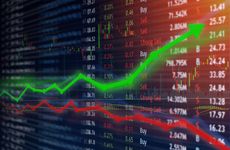 NEW YORK – From a business perspective, 2021 was perhaps proteomics' biggest year on record as a number of firms in the space went public, many of them at $1 billion-plus valuations.
It remains to be seen whether this flurry of commercial activity will lead to substantial improvements in the breadth or depth of proteomics experiments, but it certainly indicates growing awareness and interest in the study of proteins at large scale and its potential.
More than half a dozen proteomics firms listed on the Nasdaq this year, ranging from recently founded startups like Seattle-based Nautilus Biotechnology to more established outfits like Boulder, Colorado-based SomaLogic to diagnostics firms like Salt Lake City-based Sera Prognostics.
The burst of activity actually began in December 2020 when Redwood City, California-based Seer listed on the Nasdaq following a $175 million initial public offering that was accompanied by a separate $135 million private placement.
Seer's lead technology, the ProteoGraph platform, uses nanoparticle-based enrichment of proteins in samples like human plasma to enable deeper coverage in proteomic discovery experiments. The platform is based on the observation that when incubated in a biological sample, nanoparticles collect proteins, which form a "corona." Nanoparticles can thus serve as an enrichment tool, allowing researchers to pull proteins out of a sample, which they can then identify and quantify using technologies like mass spectrometry.
Uppsala, Sweden-based proteomics firm Olink followed a few months later with a $264 million IPO, listing on the Nasdaq Global Market at the end of March at a price of $20 per share. Next, in April, Marlborough, Massachusetts-based spatial proteomics firm Akoya Biosciences issued a $153 million IPO at $20 a share. In June, Nautilus and Guilford, Connecticut-based Quantum-Si both listed on the Nasdaq via business combination transactions with special purpose acquisition companies (SPACs), with the former raising gross proceeds of roughly $345 million and the latter of $425 million.
July saw Sera Prognostics, whose lead product is a protein-based test for assessing risk of preterm birth, issue a $75 million IPO at $16 per share. In September, SomaLogic listed on the Nasdaq through a SPAC that raised $630 million in gross proceeds, and in October, Branford, Connecticut-based single-cell proteomics firm IsoPlexis issued a $125 million IPO at $15 per share.
The companies span a wide range of commercial development. IsoPlexis and Akoya have both had products on the market for several years and posted Q3 2021 revenues of $4.2 million and $13.5 million, respectively, though neither company directly addresses traditional proteomics research. Sera Prognostics, meanwhile, launched its PreTRM test in 2017 but has made little effort to commercialize it, focusing instead on lining up reimbursement for the test and generating clinical data supporting its use. The firm posted $23,000 in revenues in Q3 2020.
Nautilus, Quantum-Si, and Seer are all still in the early-access stage of their initial product launches, while Olink and SomaLogic have well-established platforms and annual revenues in the tens of millions of dollars.
Given the relative maturity of their platforms, Olink and SomaLogic will likely continue to outsell the newer firms among the 2021 IPO and SPAC crop in the near term. Offering the ability to assay thousands of proteins per sample with high sensitivity and high throughput, both companies have positioned their platforms as alternatives to mass spectrometry for proteomics discovery work.
SomaLogic currently measures 7,000 proteins on its SomaScan platform, which uses proprietary aptamer reagents called Somamers. Olink's Explore platform measures up to 3,000 proteins with its proximity extension assay technology (PEA), which uses pairs of antibodies linked to DNA strands that are brought into proximity when the antibodies bind and are then extended by a DNA polymerase, creating a new sequence that can be used as a surrogate marker for the target protein.
SomaLogic is also developing diagnostics based on its platform, an area in which Olink has demonstrated interest, as well.
While neither SomaScan nor PEA are as widely used within proteomics as mass spectrometry, both have seen substantial adoption: Olink and SomaLogic each posted $20 million in revenues in Q3 2021.
Nautilus and Quantum-Si are likewise positioning their technologies as alternatives to mass spectrometry for proteomics research, though the companies' platforms are still largely unproven, especially with regard to their ability to make proteome-scale measurements.
Founded by Jonathan Rothberg, who previously started next-generation sequencing company Ion Torrent, Quantum-Si aims to similarly apply semiconductor chip technology to protein sequencing, allowing for single-molecule analysis of proteins, including post-translational modifications.
The platform consists of two modules, a sample preparation component called Carbon and a semiconductor chip-based analyzer called Platinum. The Carbon module is a microfluidic system that uses a variety of existing sample prep techniques, including target enrichment and sample depletion to reduce the dynamic range of proteomic samples prior to analysis by the Platinum system.
The system runs in two modes — a protein sequencing mode, in which the instrument analyzes individual proteins by determining the sequence of their amino acids, and what the company has called a "digital analyte" mode, an affinity agent-based approach in which the wells of the assay chip are functionalized with different affinity agents, such as antibodies, and analytes are identified by observing the kinetics of their binding to those agents.
In an interview last summer, Quantum-Si CEO John Stark said that while the company ultimately aims to be able to detect and distinguish between all 20 amino acids, including modified forms, it is not at that level yet. If the firm were able to detect between 10 and 12 different amino acids, it would be able to measure roughly 80 percent of the proteome, he said.
As of the middle of November, the company had placed instruments at 10 institutions in anticipation of a 2022 launch, with researchers exploring its utility for purposes ranging from cancer early detection to identifying protein signatures linked to long COVID. So far, though, none of those users have made public any data generated on the system.
Nautilus, meanwhile, has launched research collaborations with Genentech and Amgen, as well as with a research group at the University of Texas MD Anderson Cancer Center. The company has developed an array-based protein analysis platform that combines machine learning and iterative rounds of affinity reagents. Nautilus believes this will ultimately enable single-molecule measurements at proteome scale, though its initial research collaborations are all focused on targeted studies of a small number of proteins and proteoforms. Nautilus is aiming for a broad commercial launch of its platform in 2023.
Seer is also still in the early-access process for its ProteoGraph system, which it plans to launch in 2022. The company and its collaborators have made public a number of studies using the technology, which is not itself a proteomic analysis platform but rather a sample enrichment and preparation system that can in theory be combined with a variety of analysis platforms, ranging from mass spectrometry to something like Quantum-Si's Platinum system.
At the 2021 American Society for Mass Spectrometry annual meeting, researchers from the Oregon Health & Science University, the Broad Institute, the Sanford Burnham Prebys Medical Discovery Institute, and proteomics software company Protein Metrics had poster presentations detailing their use of Seer's Proteograph technology for a range of applications, including glycoproteomics and protein biomarker discovery in plasma samples.
One thing held in common by most of the proteomics firms that went public this year — potential investors would have lost money buying their initial offerings. Aside from Seer, which as of the close of markets on Dec. 28 was up 14 percent from its IPO price to $21.74 (after peaking at $86.55 in January), the recently public proteomics firms are down between 8 percent (Olink) and 56 percent (Sera Prognostics) from their initial share price. By way of comparison, the Nasdaq is up 24 percent year-to-date, while the Nasdaq Biotechnology Index has done less well, losing 4 percent in the same period.