Earlier this year, researchers identified protein signatures that enable early identification of type 2 diabetes and stratification of patients in response to treatment. The researchers, led by Mathias Uhlén, a biotechnologist and professor of microbiology at the Royal Institute of Technology in Stockholm, Sweden, wrote that such patient stratification could allow for individualized treatment and monitoring of therapeutic interventions.
Type 2 diabetes is the most common form of diabetes, accounting for 90 to 95 percent of all cases, according to the US Centers for Disease Control and Prevention. It is typically an adult-onset disease that takes years to develop. If detected early, type 2 diabetes can be managed with careful lifestyle changes, including exercise and diet. However, the symptoms of diabetes often go unnoticed until the disease is in full effect. In cases where medical intervention is needed, not all patients with type 2 diabetes respond to treatment. Profiling the circulating plasma proteomes of patients could allow for earlier detection and stratification, but identifying protein biomarkers of type 2 diabetes has been slowed by the challenges involved in characterizing thousands of proteins at low concentrations in small samples of blood.
As part of a broader wellness proteomics study published in Nature Communications, Uhlén's team used the Olink Explore 1536 high-throughput proteomics platform with NGS readout to profile nearly 1,500 protein targets from less than 3 µL of plasma, finding potential biomarkers for type 2 diabetes risk and treatment response.
High-throughput proteomics with NGS readout
Olink Explore builds on its predecessor platform and is based on the same proximity extension assay (PEA) technology. As with previous Olink Target PEA panels, Olink Explore uses dual antibody binding and barcoding. Two antibodies bind to the same target protein. When the antibodies come into proximity, their complementary DNA tags hybridize, producing a template for a DNA polymerase-dependent extension step. The resulting double-stranded DNA barcode is then amplified by conventional PCR to produce a specific readout amplicon for each protein in the multiplex assay. Unlike earlier panels, which use qPCR for readout, the Olink Explore platform uses NGS, incorporating unique barcode and adaptor sequences to identify the associated protein and sample. The Olink Target PEA panels screen 48 or 96 proteins in 96 samples simultaneously. In contrast, Olink Explore simultaneously profiles 1,536 proteins in 96 samples.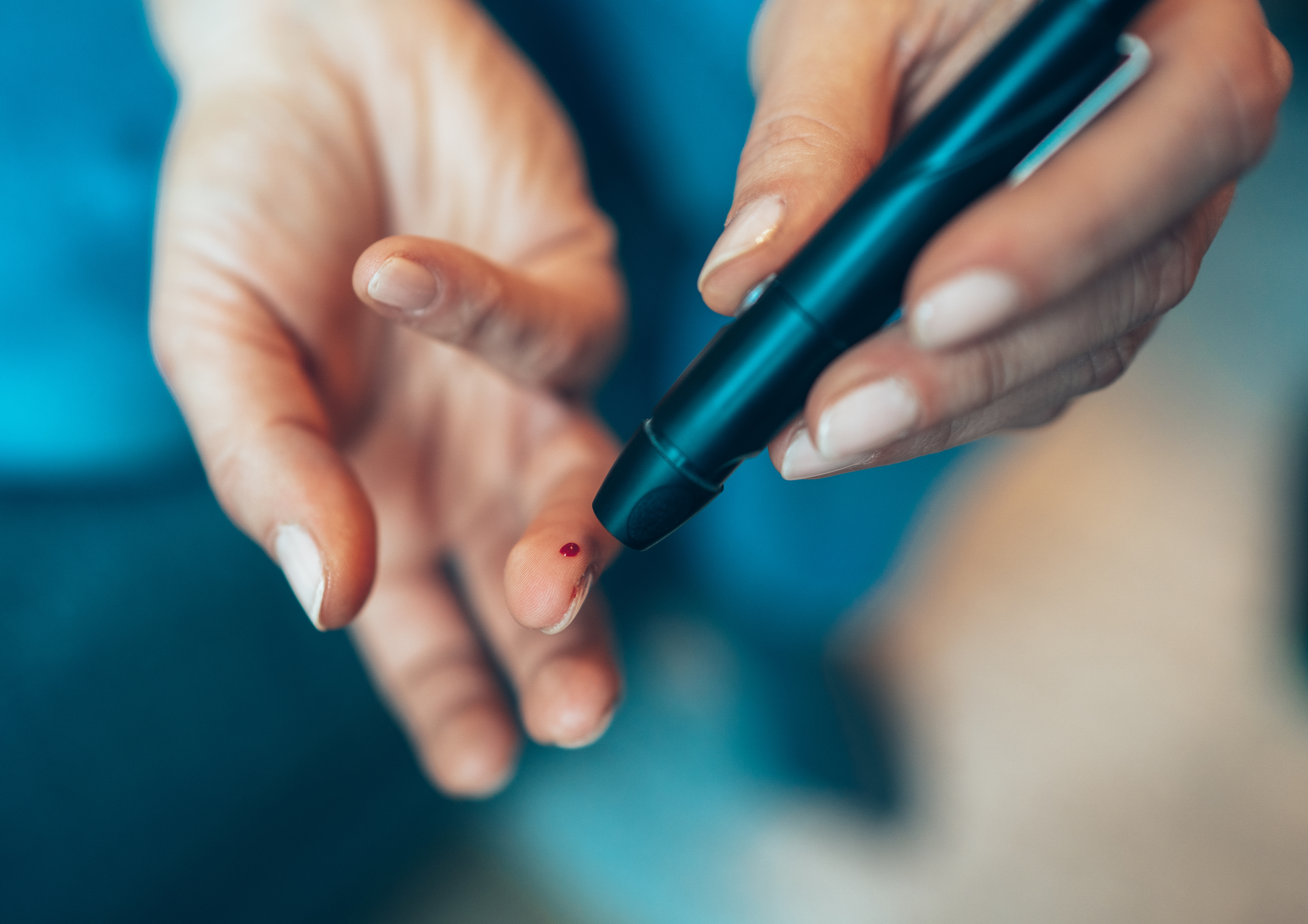 Using Olink Explore, Uhlén and his team analyzed 1,463 unique plasma proteins from two cohorts of patients. Both cohorts were recruited from the SCAPIS (Swedish Cardiopulmonary Bioimage) longitudinal study, a Swedish health and wellness program. The first cohort consisted of 76 healthy individuals — 40 male and 36 female — between 50 and 65 years of age. The second cohort consisted of 48 individuals without a prior history of diabetes who were diagnosed with type 2 diabetes during the SCAPIS study. The team assessed individuals in the healthy cohort at the start of the study and at 15 to 18 months and 21 to 24 months later. They assessed the type 2 diabetes cohort at the start of the study and at one and three months after the start of metformin, a type 2 diabetes treatment.
Wellness study
Data from the wellness cohort confirmed earlier indications from systems-level, multiomics studies by Uhlén's team that, while plasma proteomic profiles varied significantly among the subjects studied, the unique personal profile for each healthy individual was extremely stable over time.
Profiling therapeutic response in diabetes 
Patients in the type 2 diabetes cohort were divided into two subcategories: obese patients with a body mass index (BMI) of greater than 30 and non-obese patients with a BMI of less than 30. The researchers then investigated differences in the plasma proteome profiles of the two groups. They identified four proteins associated with BMI difference, including the known obesity marker, leptin.
The team then compared the protein profiles of individuals in the non-obese type 2 diabetes group to non-obese individuals in the healthy cohort and identified several proteins with increased or decreased expression in the non-obese type 2 diabetes cohort at baseline measurements. Their findings suggest that these proteins might serve as plasma protein biomarkers that could identify patients at high risk for developing type 2 diabetes regardless of BMI parameters.
By investigating the proteomic profiles of patients with type 2 diabetes at one and three months after metformin treatment, Uhlén and his team also found that they could predict who would respond well to treatment. Based on their unique protein profiles, the researchers classified patients with type 2 diabetes who received metformin treatment into three groups: responders, non-responders, and an intermediate group. They then compared the protein profiles of each group to the protein profiles of participants in the healthy cohort. Metformin treatment restored protein levels to partial normality, with more pronounced effects in the responder group than the non-responder group.
While the researchers called for the protein biomarkers identified in this study to be validated in larger cohorts, they wrote that their work demonstrates the practicality of using comprehensive plasma profiling using this platform to facilitate precision medicine efforts.