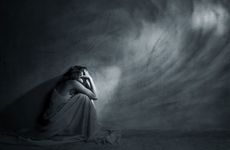 NEW YORK – Using multiomic profiling in combination with machine learning, a University of Alberta-led team has tracked down potential prognostic biomarkers linked to key clinical features of post-acute sequelae of COVID-19 (PASC), commonly called "long COVID."
"We utilized machine learning algorithms to generate insights into PASC phenotypes based on changes in multiomics signatures and developed a minimal panel of molecules associated with long-term clinical outcomes," senior and corresponding author Gavin Oudit, a cardiology and physiology researcher at the University of Alberta and the Mazankowski Alberta Heart Institute, and his colleagues wrote in Cell Reports Medicine on Thursday.
As part of the COVID-19 Surveillance Collaboration study, the researchers performed targeted liquid chromatography-multiple reaction monitoring-mass spectroscopy profiling of 274 blood plasma proteins; targeted plasma metabolomics with mass spectroscopy and liquid chromatography-tandem mass spec; and multiplexed Luminex xMAP-based cytokine and growth factor profiling. In all, they analyzed blood plasma samples collected from 117 individuals being treated for acute-stage, PCR-confirmed SARS-CoV-2-infections at the University of Alberta Hospital.
The participants included 20 patients who landed in intensive care units and 97 patients treated in COVID-19 wards from the fall of 2020 to late June of 2021, a period that spanned Canada's second and third pandemic waves.
Along with similar profiles on blood samples collected from 28 healthy control individuals and blood samples taken six months later from 30 COVID-19 patients who had fully recovered, 32 individuals with mild PASC, and 55 individuals with severe PASC, the multiomic data made it possible to search for markers coinciding with all-cause mortality, hospitalization, or PASC.
After identifying three groups of individuals that clustered by the molecules being measured, the team put together a prognostic model spanning seven cytokine and 13 metabolites — a predictive set of biomarkers enriched for components of T cell exhaustion and energy metabolism that showed around 83 percent accuracy for finding individuals prone to adverse outcomes after a bout of acute SARS-CoV-2 infection.
"Our study reveals pertinent biological processes during convalescence that differ from acute infection, and it supports the development of specific therapies and biomarkers for patients suffering from long COVID," the authors reported.
More broadly, their results suggested that individuals who went on to develop long COVID showed convalescent periods marked by distinct inflammation, platelet degranulation and/or coagulation processes, altered energy metabolism, gut dysbiosis, and changed amino acid metabolism.
The findings point to potential treatment strategies, the team noted, ranging from anti-inflammatory or anticoagulation to antioxidant or taurine amino acid supplementation approaches.
"Given the lack of proven effective therapies for long COVID, our results point toward several avenues that may be explored in future studies," the authors reported, noting that "[f]uture studies in large prospective cohorts are warranted to validate the biomarkers and molecular pathways implicated in long COVID pathophysiology and to evaluate the efficacy of several identified therapeutic targets for consideration in clinical trials."