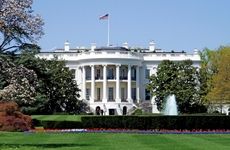 NEW YORK (GenomeWeb) – President Obama released his proposed 2016 budget today, calling for a sharp increase in funding for the National Institutes of Health and an end to sequestration cuts.
Within the $4 trillion budget proposal for FY 2016, President Obama has called for the National Institutes of Health to receive $31.3 billion, a $1 billion increase over 2015 funding. According to the White House's Office of Science and Technology Policy, the budget provides for "increased resources for Alzheimer's, cancer, and other diseases that affect millions of Americans," and also includes $135 million for NIH's contribution to the BRAIN initiative, an effort to develop new technologies for imaging and studying the human brain and use those tools to create a much clearer picture of how this organ functions.
The NIH's budget had already been stagnating when the Budget Control Act's sequestration cut it roughly 5 percent in 2013. Since then, science advocates have cautioned Congress that the US could lose its status as a global leader in science and innovation, while highlighting the return on investment from research funding.
For example, at a US Senate Appropriations Committee meeting last April, NIH Director Francis Collins pointed out that NIH funding in fiscal year 2012 supported more than 402,000 jobs and generated $57.8 billion in economic output, while discoveries arising from NIH-supported science contributed $69 billion to the national GDP in 2011 through the US biomedical industry.
In documents released along with the budget, the White House noted that the NIH funded the "lowest number of competitive research project grants in over a decade, providing roughly 750 fewer competitive grants in 2013 compared to the previous year. These unfunded grants included more than a hundred competitive renewal applications that were considered highly meritorious for additional funding in peer review, limiting research into brain disorders, infectious disease, and cancer."
The President's budget for 2016 also includes the $215 million precision medicine initiative unveiled last week, though that effort is dependent on getting funding from Congress.
"We welcome President Obama's FY16 budget proposal to increase National Institutes of Health funding and eliminate harmful sequestration," Carrie Wolinetz, president of research funding advocacy group United for Medical Research, said in a statement. "NIH has fostered remarkable advancements in human health, but has suffered from inadequate funding for the past decade. Additional resources will help defeat our nation's most harmful diseases — including cancer, heart disease, and diabetes — and fuel job creation in the life sciences sector – a win-win."
In addition to the NIH funding, the budget includes $1.2 billion to support a government-wide effort by the Department of Health and Human Services, the Department of Defense, the Department of Veterans Affairs, and the Department of Agriculture to combat antibiotic-resistant bacteria.
The budget also includes a request for a 9 percent increase in US Food and Drug Administration funding to $4.9 billion.
"This budget accurately reflects the challenges FDA faces in a global regulatory environment, which is becoming increasingly complex and scientifically demanding," FDA Commissioner Margaret Hamburg said in a statement. "As FDA's mission expands on several fronts –– from the regulation of tobacco products to supporting the development of personalized medicine to ushering in a new era of food safety — we must possess the resources to run a modern agency that fosters innovation and ensures the safest possible drug and food supply for the American people."
President Obama also has called for $7.7 billion in funding for the National Science Foundation, an increase of more than 5 percent over its 2015 funding; more than $5.3 billion for the Department of Energy's Office of Science; and $755 million for the National Institute of Standards and Technology laboratories.
The President's budget kicks off negotiations over the FY 2016 budget, which will take place during the coming months in Congress.