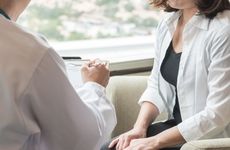 NEW YORK (GenomeWeb) – Legislators in the US House of Representatives introduced a bill this week to allow the Centers for Medicare & Medicaid Services to recognize certified genetic counselors as healthcare providers, so they can receive payment for counseling Medicare beneficiaries.
H.R. 7083, entitled the "Access to Genetic Counselor Services Act of 2018," is cosponsored by Congressmen Erik Paulsen (R-Minn.) and Dave Loebsack (D-Iowa), and was developed in collaboration with the National Society of Genetic Counselors. The legislation seeks to improve Medicare payment for genetic counselors and improve beneficiaries' access to genetic counselors as consumers' access to genetic testing continues to grow and genetics plays a more integral role in medical care.
"Certified genetic counselors are not currently recognized by CMS even though genetic counseling is a covered benefit under Medicare," the NSGC said in a statement. "As a result, CGCs cannot be reimbursed for counseling Medicare beneficiaries, which impedes access to these uniquely trained healthcare professionals who attended specialized master's degree programs in genetic counseling."
Genetic counselors play an integral role in patient care by helping individuals understand the diseases that affect them and their families, by interpreting genetic test results, and by explaining how those results may guide prevention and treatment options. "CMS recognition has been a priority for our organization because the services genetic counselors provide can have a huge impact on the health of individuals and their families, especially as both the benefits of personalized medicine and complexities of genetic testing are expanding," NSGC President Erica Ramos added.
If H.R. 7083 is passed, the professional society said it would override existing Medicare policies limiting physician referrals to genetic counselors, which in turn could reduce unnecessary spending on inappropriate genetic tests ordered by doctors and nurses lacking genetic expertise. "Adding genetic counselors as qualified Medicare providers is an important link in achieving optimal health system performance," Ramos noted.