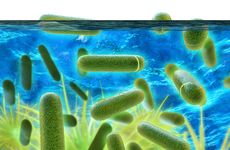 This story has been updated to include comments from the New York City Department of Health and Mental Hygiene
NEW YORK (GenomeWeb) – Amid the largest outbreak of Legionnaire's disease in New York City history, local government here has passed a bill requiring building owners to perform quarterly inspections and testing of so-called cooling towers, the rooftop sites where Legionella bacteria commonly grow.
However, the law, which was signed by Mayor Bill DeBlasio yesterday, doesn't specify what type of Legionella testing is most appropriate. And though PCR testing would provide rapid results, it could also potentially detect both live and dead bacteria, which could present problems, since the bacteria are considered to be ubiquitous.
The bill, thought to be the first of its kind in the US, mandates that building owners perform inspections, and that each inspection "shall include a test for the presence of microbes in the water of the cooling tower." The bill also requires the NYC Department of Health and Mental Hygiene to establish a rule regarding what level of microbes in cooling towers represents a serious health threat risk.
During a hearing preceding the vote on the bill, Dan Kass, the deputy commissioner of environmental health for the DOHMH, said that the department will "invite the comment of industry, building owners, as well as microbiologic and Legionnaires' experts to determine which test or tests are appropriate at what interval." Costs for the tests could vary "from the simplest, which looks at microbial content, from about $35 for the laboratory analysis … [to] over $100 for Legionella-specific testing," he added.
Reviewing the options
The simplest assays are probably culture-based tests. These are considered the gold standard, but Legionella can be finicky and can take up to two weeks to grow — and the sensitivity of culture to detect Legionella ranges from 80 percent to as low as about 10 percent and depends on the sample type and a lab's experience, according to a review authored by researchers at the US Centers for Disease Control and published early in 2015 in Clinical Microbiology Reviews.
Legionella also has a rather unique lifecycle. It forms biofilms, and a visual inspection of cooling towers for slimy buildup is mandated by the new NYC bill.
But it also survives as a parasite of several species of free-living freshwater amoeba, including the "brain-eating" amoeba, Naegleria fowleri.
PCR assays for host and parasite exist. Taiwanese researchers published a study in 2010 demonstrating their PCR method for detecting Naegleria and Legionella species, for example. But a CDC spokesperson told GenomeWeb in an email that, "Legionellae have an extremely broad host range, [and] therefore we have recommended prevention approaches for aerosol-generating devices that stress proper operation and maintenance, which would minimize the presence of all potential hosts."
Culture, meanwhile, can detect viable bacteria, but it is not as good at revealing ones that are hiding out in amoeba. On the other hand, PCR is theoretically sensitive enough to detect a single dead bacterium, which could pose a problem since Legionella is ubiquitous and its detection could trigger public alarm and expensive remediation.
Compared to culture, PCR ultimately has a low positive predictive value for use in environmental settings, according to the CMR review. It also has a high negative predictive value for viable Legionella in the same samples. But in clinical applications, it may have a higher positive predictive value than it does for environmental samples, despite a lower sensitivity with non-respiratory specimens.
The review suggests that a potential remedy for the low positive predictive value for environmental samples is RT-PCR to amplify RNA targets from metabolically active Legionella. Inhibiting PCR in non-viable cells using ethidium monoazide or propidium monoazide could also work.
Importantly, for assessing so-called anthropogenic water systems, like cooling towers, "The numerical relationship between the colonization level and disease is at best complex and at worst misleading," the CDC researchers wrote.
"There is currently no known safe concentration of Legionella in man-made potable and nonpotable water networks," they said, calling quantification of risk based on arbitrary levels of detectable Legionella colonization "a misinformed and ambiguous calculus," and suggesting that complete eradication of the bacteria should be the stated goal.
Testing costs
The type of testing chosen will ultimately influence costs, as will the number of tests that need to be routinely run.
Step one in the new legislation is the requirement that all building owners register their cooling towers with the city.
"We don't know exactly how many cooling towers there are in the five boroughs, but we estimate that there could be several thousand," Mary Bassett, Commissioner of the NYC Department of Health and Mental Hygiene, said at the hearing before a vote on the legislation.
The fiscal impact of all this testing was estimated at the initial hearing on the legislation to be zero. However, though there is a chance the health department could perform the testing within its current budget, a budget office representative said at a subsequent hearing that the cost could also be as high as $4.3 million.
Local news outlets have reported that New York State is testing samples from New York City, but the New York State Department of Health labs at Wadsworth declined comment for this story. However, the governor's website announced earlier in the month that the state will offer free Legionella testing statewide and that Wadsworth is performing genotyping on samples from the outbreak.
The city health department provided clarification on the testing workflow that is currently being used.
Environmental water samples are collected and split, with one aliquot sent to Wadsworthfor PCR testing using a published assay, a representative told GenomeWeb in an email.
Samples positive by PCR are then cultured by the NYC Public Health Laboratory to isolate Legionella bacteria, confirm the presence of viable organisms, and to yield isolates for further characterization.
In this workflow, PCR is essentially used as a screen for the bacteria. Isolates from patients and from cooling tower water samples were characterized using three different DNA-based genotyping methods performed at three different labs.
"Pulsed-field gel electrophoresis, performed at the NYC Public Health Laboratory and NYS Wadsworth Center; sequence-based typing, performed at the CDC; and whole-genome sequencing, performed at NYS Wadsworth Center were used," the representative said.
Which tests will ultimately be used with respect to the new legislation, and which labs will run those tests, is still being decided, the representative confirmed.
Commercial labs
It remains unclear whether the city health department labs intend to perform the newly mandated quarterly microbial tests in the future or whether they will be outsourced.
The CDC runs a certification program for commercial Legionella testing labs, called the Environmental Legionella Isolation Techniques Evaluation, or Elite. Under the program, labs are sent heterogeneous aqueous mixtures twice a year, and they must demonstrate their proficiency at isolating and identifying Legionella.
There is no equivalent proficiency program for clinical labs, although Legionella may be included in third-party proficiency testing required for CLIA certification, according to the CDC review published in CMR. And testing of patients suspected of being infected with Legionella has increasingly relied on a urine antigen test, which is rapid and inexpensive but is biased toward detecting one particular strain of the pathogen.
EMSL Analytical, a private commercial lab with locations in the US and Canada, is among a subset of firms capable of performing PCR assays for Legionella, and is perhaps the only private company that can also perform sequence analysis to correlate sources to infected patients, Diane Miskowski, Legionella Program Manager at EMSL, told GenomeWeb in an interview.
The US environmental testing community has been somewhat slow to adopt molecular technologies, she said, but her company had PCR capabilities for fungal testing and opted to expand it to its Legionella business as well.
"CDC and the US still prefer the culture methods, but that's not the case in the European Union," Miskowski noted.
EMSL's customers include building owners, hospitals, state health departments, refineries, food and beverage companies, nursing homes, and consultants, she said. The volume of Legionella tests her company runs has steadily grown over the past three years, and has also increased during the recent NYC outbreak.
The director of EMSL's PCR lab, Charles Li, told GenomeWeb in an email that the company uses a real-time assay published by the CDC for Legionella detection. The lab uses Maxwell-16 from Promega for automated extraction and runs the assays on a StepOnePlus PCR system from Thermo Fisher brand Life Technologies.
The company tried several other qPCR methods, but the CDC method showed good sensitivity, specificity, and reproducibility, and it can also detect over 50 Legionella species, Li said.
Miskowski believes only around 30 of the Elite labs routinely perform PCR. The CDC spokesperson GenomeWeb consulted, however, thought the number might be higher, noting many of its international and academic members also routinely perform PCR.
Administrators of the Elite program, "are well aware of the PCR trend, and encourage its use as a screening tool to help triage sample processing when high throughput and quick turnaround are required, such as when responding to an outbreak," the spokesperson said.
The agency is also currently exploring ways to "capture and analyze these results in Elite proficiency testing rounds," so that it can better understand the performance characteristics of the various methods.
Sequencing is ultimately used to correlate an environmental Legionella strain to that in patient samples. For this step, EMSL uses sequence-based typing for seven loci relying on a protocol and database from the European Working Group for Legionella Infections. The lab has done sequencing analyses for customers "several times in the past year," Miskowski said.
Commercial PCR tests
The CDC review tabulated all the commercially available nucleic acid amplification assays for Legionella.
Six out of 16 were listed as available in the US, including assays from Qiagen, Bio-Rad, Eiken Chemical, Genekam Biotechnology, Pall Corporation, and Genesig. These tests are primarily for environmental samples.
Internationally, Thermo Fisher's Life Technologies, Diagenode, and Vircell offer tests for clinical samples, while other companies, such as BioMerieux and Roche, have PCR-based assays for unspecified sample sources.
The only FDA-cleared assay, the BD Probetec ET Legionella pneumophila from Becton Dickinson, received clearance in 2004 but is not currently commercially available in the US, according to the CMR review, which further emphasized a need for the development of new assays.
"A simple, inexpensive, FDA-cleared [nucleic acid amplification test] for most disease-associated Legionella species, based on proven PCR or emerging technologies such as LAMP, would greatly empower healthcare providers and laboratorians who currently rely on tests of prohibitive length or cost or of limited specificity," it concluded.