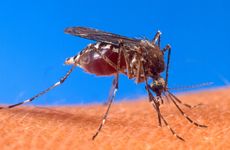 NEW YORK (GenomeWeb) – The US Food and Drug Administration has granted Emergency Use Authorization for a Zika assay from Luminex, the firm announced today.
The test, called the xMAP MultiFLEX Zika RNA Assay, was designed by Luminex partner GenArraytion, a Rockville, Maryland-based diagnostics maker. The xMAP test is authorized to detect viral RNA in blood or serum, as well as urine samples collected and tested in conjunction with blood or serum. It will be provided to labs that are CLIA certified to run highly complex tests.
"As a leader in multiplex diagnostic testing for infectious diseases, we are proud to help enable healthcare providers to rapidly detect Zika virus with this assay today, and we intend to expand our coverage to include a broader array of mosquito-borne disease agents in the future to aid in treatment decisions for potentially afflicted patients," Luminex President and CEO Nachum Shamir said in a statement.
A prior GenArraytion test developed on a Luminex system for research use only was initially launched in February for detection of Zika virus in mosquito vectors, and the firm noted at the time it was working closely with Luminex. That test discriminates Zika, all four types of dengue, chikungunya, yellow fever, West Nile virus, Plasmodium falciparum, and tick-borne encephalitis virus.
GenArraytion and Luminex also announced a collaboration with the University of São Paulo in Brazil earlier this year to validate a mosquito-borne virus panel that includes targets such as Zika virus, chikungunya virus, and dengue virus.
Interim guidelines from the US Centers for Disease Control and Prevention now recommend urine testing in parallel with blood or plasma up to one week after possible Zika infection, and urine testing alone for up to two weeks. Physicians are also currently guided to test pregnant women in non-endemic areas using PCR-based testing out to two weeks past possible exposure.