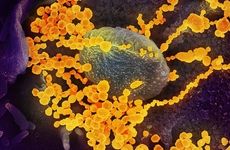 NEW YORK – With the highly mutated Omicron SARS-CoV-2 variant a major global concern, labs around the world are furiously ramping up efforts to detect Omicron in order to grasp how far it has already spread and prevent it from spreading further.
In the context of Delta dominance, many labs are now using assays with so-called S-gene dropouts as well as PCR-based variant genotyping to focus their sequencing efforts on samples that are not Delta, and thus could be Omicron.
At this time, all currently commercialized SARS-CoV-2 molecular diagnostic and rapid antigen tests are believed to be able to reliably detect SARS-CoV-2 cases with the Omicron variant.
A US Food and Drug Administration preliminary assessment released on Tuesday indicated that high-volume PCR tests widely used in the US "show low likelihood of being impacted and continue to work." Similarly, FIND's preliminary evaluation has also found that "current testing tools are uncompromised." The global health nonprofit noted as well that multiplex tests with S-gene target failures can fortuitously also point to the presence of Omicron, while the other targets in these tests can still be used to find positive cases.
Each past mutation of the SARS-CoV-2 virus has been cause for concern, but the Omicron variant is especially worrisome because its numerous mutations, about 50 in all, may make it more transmissible, and potentially allow it to evade vaccines, the body's own immune response, or antibody therapies.
It can be readily differentiated from the Delta variant — which currently accounts for virtually all infections in the US — because Delta does not contain the 69/70 deletion in the S gene that has led to dropouts in certain assays targeting that region, nor does it have the E484K and N501Y mutations that were present in variants like Alpha, Beta, and Gamma. In contrast, Omicron has 69/70, E484K, N501Y, and approximately 27 other mutations in the spike protein.
The E484K mutation in particular is worrisome because it has been shown to allow the virus to evade the immune response and potentially resist certain monoclonal antibody-based therapies.
The Omicron variant was first discovered by a national sequencing program in Botswana, led by Sikhulile Moyo. He and his team at the Botswana-Harvard AIDS Institute were recently awarded funding from the Bill and Melinda Gates Foundation to increase national sequencing capacities for viral surveillance. The award notes that Botswana has one of the highest global burdens of HIV, "and the associated immunosuppression may prolong SARS CoV-2 replication, thereby increasing the probability of viral mutation and emergence of new variants." Globally, sequencing capacities are on the rise, according to FIND, but are still an issue that leads to blind spots in low- and middle-income countries.
The Omicron variant was subsequently detected in other locations in southern Africa, and then the hunt began globally to detect it.
Almost as soon as the new variant was detected and named, various global health agencies started raising the alarm. The World Health Organization declared Omicron a variant of concern last week, and the CDC classified it as a VOC on Tuesday, based on "the detection of Omicron cases in multiple countries, transmission and displacement of Delta in South Africa, and mutations in the virus that could indicate a reduction in the effectiveness of COVID-19 vaccines and certain monoclonal antibody treatments."
On Wednesday, the US Centers for Disease Control and Prevention announced that the first case in the US was discovered in San Francisco, in a fully vaccinated person who had returned from South Africa last week.
Homing in on Omicron
Representatives of the Association of Public Health Laboratories said in a media briefing on Tuesday that it will direct its member labs to use S-gene dropout as a proxy in order to focus sequencing efforts for the next one to two weeks.
Surveillance testing is meant to be an unbiased sampling of a population in order to extrapolate the overall prevalence of disease, while sequencing is the preferred method of surveilling for variants since it can reveal novel mutations and provide data that can be used to generate viral clusters and lineages to assist epidemiological evaluations.
The US SARS-CoV-2 surveillance program is led by the CDC, with testing primarily performed at public health labs and certain contracted private labs. The effort has been massively scaled up with recent funding, although it has previously been criticized for the speed with which it can track variants.
Scott Becker, APHL's CEO, noted on the call that the 68 state and local public health labs surveilling SARS-CoV-2 are now sequencing between 15,000 and 20,000 specimens each week, accounting for between 5 percent and 10 percent of all positive cases.
"That number is four times greater than just one year ago," Becker said, adding that 190,000 specimens were sequenced in November alone in the US system, which includes public health labs, the CDC, and CDC-contracted labs.
He added, "Our system can detect variants down to 0.01 percent of circulating viruses."
Kelly Wroblewski, director of infectious diseases at APHL, said on the call that the Omicron variant "exhibits S-gene target failure when labs are testing with the Thermo Fisher TaqPath COVID-19 Combo Kit."
Fifty-six public health labs have Thermo Fisher Scientific systems and run the TaqPath COVID-19 test, she said.
The S-gene target failure, she said, is "a useful screening tool" because "it allows labs to prioritize the specimens for sequencing. Labs that are able to increase their use of the Thermo Fisher test will do so for the next two weeks, just to add this heightened screening."
The samples can then be sequenced using long-read sequencing to allow for lower throughput and faster turnaround time, or they can be put on an instrument that allows for a smaller run, Wroblewski said. Aliquots will also be sent on to the CDC to also allow for prioritizing potential Omicron-infected patients for contact tracing.
A pre-screen for S-gene dropout will obviously add sampling bias to the overall surveillance agenda, however, and "we are only taking this stance of enhanced surveillance for S-gene target failure for the next one to two weeks, while we are trying to find if and where it might be in the US, and get a general sense of the geographic spread," said Wroblewski.
Once Omicron is detected and localized, "then we'll revert to our standard surveillance, which we are doing all the time, which really makes an effort to not bias our surveillance data toward any single mutation so we have a good sense of the overall proportion of circulating variants," she added.
The necessary TaqPath assays should be readily available for this purpose. Joshua Trotta, general manager of public health and emerging markets at Thermo Fisher Scientific, commented in an email that the firm has scaled up its RT-PCR COVID-19 assay manufacturing and has been able to continuously supply its customers.
The company has the capability to supply 25 million assays per week, Trotta said, adding, "The investments we've made since the start of the pandemic enable us to scale our capacity to meet assay demand."
Another high-throughput assay that shows S-gene dropout is the Linea test from Applied DNA Sciences. That firm announced on Monday that it is submitting its Linea 2.0 COVID-19 Assay, which will detect the N and E genes, to the New York State Department of Health and that its flagship Linea COVID-19 Assay Kit, which has received Emergency Use Authorization from the FDA and is now dubbed Linea 1.0, likely exhibits a unique double S-gene target failure specific to the Omicron variant.
Applied DNA Sciences noted that other S-gene dropout assays likely only detect a single S-gene mutation, namely the 69/70 deletion, while its test, as it was originally constructed, targets two regions in the S gene that happen to be mutated in Omicron.
"This unique double [S-gene target failure] may result in false negative results in patients infected with the Omicron variant when tested with the Linea 1.0 Assay as a primary diagnostic," the firm said in a statement. On the other hand, "This unique pattern may, however, allow the Linea 1.0 Assay to provide a high-specificity reflex test for the Omicron variant."
Variant genotyping
There are also a few labs that have developed PCR testing to screen for variants, primarily to track local variant proportions and to enhance sequencing efforts.
Wroblewski noted in a follow-up email that some public health labs do this type of testing as well, and those will continue to use that approach for Omicron. However, "many public health laboratories are already running TaqPath for at least some of their diagnostic testing, which means it is faster still" to deploy it right now.
David Perlin, CSO and senior VP of the Hackensack Meridian Health Center for Discovery and Innovation in New Jersey, said that "Fundamentally, both screens should serve equally to identify Omicron," as long as they are followed up by RNA sequencing.
In other words, a dropout test and positive detection test "serve the same purpose if designed properly," he said.
Perlin and his team have been tracking variants for all positive tests performed by the HMH-affiliated Quest Diagnostics mega lab, which he said essentially amounts to screening half of the state. At this juncture, it is still all Delta all the time.
The lab has developed its own probe and melt curve-based multiplex assays, which enabled it to track the rise and fall of other variants, at one point informing the health system's switch between different monoclonal antibody manufacturers to stay ahead of immune evading mutants that were becoming prevalent.
The HMH-CDI lab uses a Mic thermal cycler system to test up to several thousand samples per week, with 100 percent concordance with sequencing so far, Perlin said. Currently, the lab is profiling half a dozen targets in each SARS-CoV-2 sample and can add more as needed.
Meanwhile, an extant PCR-based variant screening program affiliated with University of California, Davis is also on the lookout for Omicron.
Richard Michelmore, director of the UCD Genome Center, said his team continues to routinely test all positive samples from its saliva-based screening program with a panel of 11 SNP assays that the lab developed in collaboration with diagnostics developer LGC.
"These are run on the IntelliQube that provides qPCR in small wells on a tape in 768-well format within [a] few days of sample collection," Michelmore said in an email. In this case, the assay is not multiplex, but rather individual assays run in parallel, which is "feasible due to the high throughput of the IntelliQube."
Michelmore said that Omicron is so different from other variants that he expects "it will have a distinct profile using our standard 11 SNP panel."
Using the panel, the lab will be able to say with some certainty that a sample is Delta variant, or not, but "it is difficult to predict exactly how each assay will perform on such a different template; therefore, provisional Omicron samples will be fast-tracked for sequencing for confirmation," Michelmore said. While the lab waits for the sequencing data, it will report the provisional findings to public health authorities, he added.
Although there is not yet a clear clinical advantage to rapid detection of the Omicron variant, there is potentially a public health advantage, Michelmore said.
"If it is shown to be more transmissible, then measures can be taken to reduce transmission," he said, and "if it is shown that vaccines are less effective, then behaviors of vaccinated people can be adjusted accordingly." Furthermore, detecting local circulation could lead to increased testing of asymptomatic people.
That said, "neither SNP genotyping nor most sequencing can be used as the basis for clinical interventions because they are not CLIA approved," Michelmore noted. There is no regulatory framework in place to allow for actions at the individual patient level "if it is shown that Omicron can render particular vaccines, therapeutics, or monoclonal antibody treatments ineffective." And, "the regulatory pathway for even getting approval of this type of intervention is not clear," he added.
Like LGC, Thermo Fisher has also commercialized a research-use only variant assay called the TaqMan Mutation Panel, and the firm is currently developing Omicron-specific targets for the panel. It is customizable, and the firm currently offers 50 targets, a representative said.
Wastewater testing is also reportedly underway in many states to try and detect the Omicron, including in some public health and environmental labs, Wroblewski said.
This form of mass surveillance would have a distinct advantage should it prove to be the case that the virus is more transmissible but only causes very mild symptoms which might not prompt a person to seek testing.
Overall, Hackensack Meridian Health's Perlin said that high-throughput sequencing of SARS-CoV-2 continues to be critical, but so is speed.
"We are trying to stay vigilant, because we know that this virus will continue to mutate," he said.