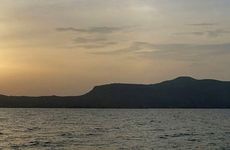 NEW YORK (GenomeWeb) – Researchers at the International Center of Insect Physiology and Ecology (ICIPE) in Nairobi, Kenya, have developed a new method to detect low levels of Plasmodium infection.
The technique, called nPCR-HRM, combines nested PCR with high-resolution melt curve analysis and can distinguish among four different subspecies of the malaria-causing parasite.
In a study published this month in Malaria Journal, the group used the new method to detect infection in 197 blood samples from patients who had febrile illness with undiagnosed cause. The samples were collected at clinics located on two malaria-endemic islands in Lake Victoria.
The group retrospectively analyzed all blood samples with no microscopically detectable plasmodium parasites. The nPCR-HRM method demonstrated about 30 percent of these actually had very low levels of Plasmodium. Nearly 70 percent of this group of patients had been treated with anti-malarial drugs. However, about 80 percent of patients for whom the more sensitive nPCR-HRM did not detect any plasmodium parasites had also been treated with the drugs.
"I do not think that many of the patients in the study were sick because of the parasites they had ― they were sick because of something else but they still had malaria parasitemia, meaning that at a later point the parasitemia could go up, it could make them sick later on, and they could also transmit it to mosquitoes and maintain the spread," explained study author and ICIPE lab head Jandouwe Villinger in an interview.
"Considering that there are so many efforts right now in endemic regions to try different methods of eliminating malaria, it's important to take into account that many individuals in these regions still carry the parasite at very low parasitemia," he added.
Detecting low levels of parasitemia is critical for eradication efforts. One recent study in Cambodia deployed a mobile PCR lab to attempt to stop the spread of malaria by diagnosing asymptomatic patients in rural areas.
Resistance to anti-malaria drugs is also a huge concern. Strains of Plasmodium not responsive to standard drugs occur in Southeast Asia but they have not yet reached India or Africa. The World Health Organization estimated a malaria morbidity of 166 million in sub-Saharan Africa in 2012, with a mortality of 564,000, according to the Malaria Journal study. Should anti-malarial resistant Plasmodium strains develop in that region, it would likely constitute a public health disaster.
The new method consists of a nested PCR reaction followed by HRM analysis. "We heat the PCR products up from 72 degrees [Celsius], very slowly, and every 0.1 degrees we can see how much double-stranded DNA is still in the mixture," Villinger said.
The results showed distinct peaks for P. malaria, P. falciparum, and P. ovalum, which could ultimately be important for future surveillance studies. Different strains also respond differently to anti-malarials, Villinger said, so it could potentially be diagnostically useful as well. The method can also reveal double and triple infections, he said.
Inspiration for the technique came in part from a 2005 study that showed distinct melt peaks for Plasmodium subspecies, Villinger said. "It kind of gets a little bit lost in that paper, but they actually did very good work, so I highlight that and try to make it more sensitive by incorporating nested PCR … so, mixing the two approaches," he said.
Villinger noted that he was surprised by the number of low-level Plasmodium infections revealed with nPCR-HRM. The two clinics in the study ― on Mfangano and Rusinga Islands in Lake Victoria ― also had different prescribing patterns, with the clinic on the more isolated island prescribing anti-malarials to nearly all patients who later proved to have no infection by nPCR-HRM analysis.
"In the end, attributing something to malaria because it's the best you can do leads you to have a very poor understanding of the diversity of other diseases that contribute to febrile illnesses," Villinger said. "We know from preliminary and historical data there is a huge diversity of arboviruses that are barely studied," he added.
The remaining Plasmodium-negative patient samples will now be assayed to try and determine other possible causes of febrile illness. Villinger's lab is "much more of a virus lab rather than a malaria lab," and specializes in arboviruses.
The study also speculated that the nPCR-HRM could be further developed using isothermal nucleic acid amplification. A dipstick test for malaria based on TwistDx's recombinase polymerase assay, or RPA, was recently developed by a group in Germany. Villinger said the cost of RPA is still prohibitive, but noted that making the reactions smaller might improve feasibility.
The low cost of HRM-based detection makes it quite appealing, Villinger said. Indeed, other researchers have recently used melt curve analysis for detecting antibiotic resistant tuberculosis strains and for non-invasive prenatal diagnosis of monogenic disorders using circulating cell-free fetal DNA. And a group in Australia used melt curve analysis to detect an expanded CpG region associated with Fragile X Syndrome from newborn dried blood spots using a technique they called methylation specific-quantitative melt analysis.
Commercial uses of HRM include BioMérieux's BioFire's FilmArray panels, which combine multiplexed PCR and high-resolution melt analysis. The latest detects 16 different pathogens known to cause meningitis and encephalitis, and is being evaluated in a multi-center study with hopes of filing for FDA clearance in 2015. Micronics' PanNAT microfluidics device is also being modified for melt curve analysis in order to develop a new influenza assay.