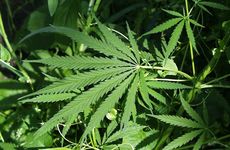 NEW YORK (GenomeWeb) – As more state agencies pivot from prosecuting to regulating cannabis — and former black-market products are presently scrutinized in the bright fluorescent lighting of the lab — more molecular technology developers may soon be attracted to the rapidly growing, and variably regulated, cannabis testing market.
However, the lack of standardized national regulations for cannabis testing also appears to be nurturing a diversity of technological approaches, and has led some labs to opt for tried-and-true culture-based methods for the time being.
More than half of all US states have legalized cannabis for medical or recreational use, and, in the interest of public health and safety, producers are now required to prove their products are generally free from microbial pathogens. An ecosystem of testing labs and commercial test suppliers — including developers of molecular tests using qPCR and microarrays — has sprung up nationwide in response.
Specifically, 10 US states and the District of Columbia have legalized cannabis, or marijuana, for adult recreational use as well as for medical use, while 23 additional states have legalized medical marijuana use only.
In these 33 states, in addition to testing for things like potency of the cannabis-containing products and the presence of pesticides, cannabis producers are required to certify that all final products are free from microbial pathogens.
Many states require at least a total yeast and mold count, or TYMC, for cannabis-containing products. But many also require testing for specific microbes, particularly what are called "the big six" — Shiga toxin-producing E. coli (STEC), salmonella species, and four subspecies of Aspergillus fungi: A. niger, A. terreus, A. flavus, and A. fumigatus.
Interestingly, unlike in the pharmaceutical or food testing spaces, where producers intermittently pull samples from batches for safety testing, many states currently require microbial pathogen testing of, essentially, samples from every single batch of final product containing cannabis before it is allowed to be sold to consumers.
According to Anthony Smith, the CSO at Evio Labs, these stringent requirements have resulted in tremendously high throughputs for cannabis testing labs, as well as a truly mind-boggling variety of cannabis-containing sample types that must be tested for microbes.
For example, Evio Labs — which has locations in Oregon, California, Colorado, Florida, Massachusetts, and Edmonton, Canada — must not only test cannabis flowers and concentrate for pathogens, but also things like vape pens, and even gummy bears, Smith said in an interview.
Brianna Cassidy, the CSO at Salem, Massachusetts-based CDx Analytics concurred that the diversity of sample matrices sets cannabis apart from most other kinds of microbial testing.
Massachusetts voted to approve legalization of cannabis sales for recreational use in 2016. To transition from being a medical-use-only state, it created a new regulatory body, the Cannabis Control Commission, which only recently completed its inspection and certification of the testing labs it needed to permit sale of commercial recreational products. Two labs — Massachusetts Cannabis Research (MCR) Labs and CDx Analytics — were finally certified in November of last year, with an Evio Labs branch anticipating certification soon, according to Smith.
Now, "Any crazy thing you see on the shelf in Massachusetts" that contains cannabis has been tested in its final stage for microbes, mycotoxins, and potency, Cassidy said. This includes everything from plants to drinks, food products like chocolate, and things like cannabis-containing suppositories, lotions, and bath oils.
Yet, microbial culture and PCR-based testing on products like these is also a challenge, because lab techniques can be exquisitely sensitive and could potentially be inhibited or adversely affected by all the random other ingredients in these samples.
Despite the challenges, and despite the fact that were only two labs certified to do all the testing, Massachusetts has already seen more than $23 million in cannabis product sales in the first few months, Cassidy said.
"It is a huge spike in business," she said. Her lab is currently able to test samples from 50 different products each day, but she noted that is easily scalable with more instrumentation and personnel. "There is plenty of work for ten labs" in Massachusetts, she said, adding "It is pretty clear that there will be plenty of business for all of us."
The need for microbial testing
Stringent state requirements for microbial pathogen testing of cannabis-containing products seems to be born out of an over-abundance of caution, since cases of illness or outbreak caused by cannabis inhalation or ingestion appear to be rare.
For example, there was one outbreak in the early 1980s associated with cannabis, but it involved cases of salmonella believed to be caused by marijuana that was deliberately adulterated with animal manure, perhaps to increase its weight.
On the other hand, "It is important not to assume that there aren't any cases where cannabis-related product contamination has caused sickness," Cassidy said.
"When people get sick, they might not be open with their physician about their use of cannabis," and many cannabis users are immunocompromised, and very vulnerable. "The low limits are absolutely needed," Cassidy argued.
Furthermore, cannabis plants and products can harbor many potentially pathogenic microbes. In 2017, researchers at University of California Davis did metagenomic sequencing on pathogens from 20 samples of cannabis obtained at dispensaries in that state.
As described in Clinical Microbiology and Infection, they detected the signatures of many bacterial strains that are typically associated with severe hospital-acquired infections — such as E. coli, Klebsiella pneumoniae, Pseudomonas aeruginosa, and Acinetobacter baumannii — as well as fungal contamination from Aspergillus fumigatus, Cryptococcus laurentii, and Mucor circinelloides. "We contend that ... well-intentioned motives to relieve suffering by practitioners and patients alike have unknowingly ignored a product that can be contaminated with infectious agents, and so harbor potentially lethal risks," the authors wrote.
Still, in general, unlike in the clinical molecular diagnostics space or applied markets, regulators and labs in the cannabis space must assess the pros and cons of testing for different targets, as well as the strengths and weaknesses of the different testing technologies, in a context of fewer independent, peer-reviewed scientific studies or scientific conferences.
Solutions for cannabis testing
Cannabis lab scientists tend to use an assortment of technologies in order to meet the testing requirements in their home states, such as standard microbial culture, also called plating, in-house qPCR, or commercial molecular testing kits and systems.
For DNA-based pathogen detection in cannabis and cannabis-containing products, there are two main commercial test makers — Medicinal Genomics and PathogenDx — each with its own attributes that make it more or less suited for particular states and labs.
And, Evio's Smith also noted that many classical food and pharma qPCR reagent companies, like Bio-Rad, are cross-marketing their reagent sets to the cannabis testing industry.
Labs also often use plating for detection, as well as for confirmatory testing. The two most commonly-used solutions in the cannabis space, according to Cassidy, are the 3M Rapid Yeast and Mold Petrifilm and Biomérieux Tempo system, both of which can be used to obtain TYMC measures to satisfy basic state guidelines in places like Colorado, Nevada, Hawaii, and Michigan, as well as in Canada.
Indeed, states can sometimes be prescriptive about testing methodology. In Nevada, for example, the cannabis industry is regulated by the Department of Taxation, and according to Cindy Orser, CSO of Las Vegas-based DigiPath Labs, that agency has mandated that microbial screening assays requiring absolute counts, such as the TYMC assessment, be conducted using traditional plating.
Nevada does allow laboratories to screen for the presence or absence of "the big six" microbial pathogens in one gram of usable cannabis using DNA-based methods, Orser said in an email, and for this purpose her lab uses the Medicinal Genomics assay kits "because they are validated for use on cannabis."
The DNA-based options
Medicinal Genomics is a wholly-owned subsidiary of now-shuttered Courtagen Life Sciences, a Massachusetts-based company founded in 2010 that offered next-generation sequencing-based genetic tests for neurological illnesses.
Two years ago, Courtagen made the decision to close its neurology testing business, citing challenges in achieving long-term profitability in the diagnostic space, but decided to maintain the cannabis-related Medicinal Genomics business it acquired in 2012.
For microbial testing of cannabis products, Medicinal Genomics makes the PathoSEEK Microbial Safety Testing Platform, which employs standard qPCR technologies. The firm also manufactures an assay called PathoSEEK Total Yeast and Mold, which looks for a specific DNA sequences that are common to all yeasts and mold species.
PathogenDx, meanwhile, is the newcomer to the cannabis testing space, according to Cassidy, and its methodology has certain advantages.
For example, Mike Hogan, PathogenDx's CSO, said in an interview that the firm's technology uses proprietary reagents to enable detection directly from lysates. It's PDx-Quant test follows standard PCR with an innovative open, slide-based, microarray for detection that is designed to be inexpensive to manufacture, easy to use, and capable of detecting dozens of microbes in parallel from 16 samples per slide. In addition, the company leases the instruments needed to run the test.
The firm claims a turnaround time of 8 hours for 96 samples processed by a single technician, as well as 30 percent cost reduction compared to qPCR-based methods. It also offers a service for environmental contamination testing, called EnviroScreen, that can detect up to 30 pathogens.
Bio-Rad, meanwhile, offers its iQ-Check real-time PCR suite tailored to automated, high-throughput microbial testing of cannabis.
According to Amrita Puri, a field marketing specialist at Bio-Rad, the suite of products includes kits for pathogens such as STEC, Enterobacteriaceae, Salmonella, and E. coli O157:H7. These kits can be paired with the iQ-Check Prep PCR Automation solution and Bio-Rad's CFX96 Deep Well real-time PCR Detection System to allow for optimized microbial detection and identification within 24 hours.
For non-molecular testing, Bio-Rad also offers its line of RAPID'Chromogenic media which change colors in the presence of different pathogens "for easy bacterial detection, identification, and quality indicator enumeration," Puri said. 
In addition to molecular detection of pathogens in products that can infect people, firms and labs are also using molecular methods such as PCR and sequencing to detect pathogens that affect plant health, and for plant identification. And, Evio's Smith said his labs are also developing methods to use MALDI-TOF for pathogen detection.
Diversity among labs
As is the case in clinical labs and food testing, microbial culture can detect living organisms capable of reproducing, with the trade-off that the method is prone to false-positive results from contamination and false-negative results if a particular organism is picky about its growing conditions. The plating workflow is also intensive and takes many days to get results.
Molecular methods, on the other hand, typically take much less time, but are sensitive enough in some cases to pick up dead bacteria as well as minute levels of environmental contamination.
These and other standard trade-offs — like throughput, cost, and expertise required to run a test — apply for cannabis testing labs as well as the clinical and food testing spaces.
But validation in different, and sometime bizarre, matrices, as well as meeting specific state regulations regarding what is tested and how results are reported, are also uniquely critical in the cannabis space.
Cassidy said most states' cannabis testing guidelines rely on two particular chapters in the US Pharmacopeia, USP 61 and 62, which stipulate that labs can be flexible in what specific test methods they use, as long as they verify that the method works in a given matrix. So, her lab at CDx Analytics puts live pathogens into different matrices of final products on a regular basis to assess the assays it uses.
Technologies that offer amplification controls — Medicinal Genomics, for example, tests for a bit of cannabis DNA, Cassidy said — have a particular advantage, in her opinion. "That way, whatever crazy thing I'm trying to measure my bugs in, as long as I see that segment of DNA, I can be assured that the test was successful," she said.
The CSO of CannaSafe Labs in California, Ini Afia, said his labs have both of the available commercial molecular technologies in house.
For cannabis-containing product testing, he chose the Medicinal Genomics platform over PathogenDx, because "it was a more direct workflow," and the lab also added Hamilton Robotics automation to process the entire protocol, he said in an email. In addition, he personally found Medicinal Genomics to have more fully validated its system on all sample matrices, "including plants, edibles, and concentrates," he said.
Nevertheless, CannaSafe Labs also uses PathogenDx's assays, but for environmental samples, "because they assay for more organisms," Afia said.
On the other hand, Scott Churchill, the director of compliance and methodology at Massachusetts' MCR Labs, said his lab is currently committed to using gold-standard microbiology culturing, "because it is accurate, because it is employed by the food safety testing industry, and because it has not received opposition from regulators in any state that we are aware of."  
And, Kelly Greenland, CSO at Keystone State Testing — a lab with locations in Pennsylvania and North Dakota — pointed out a thorny problem peculiar to the cannabis testing industry, namely that many states require readouts of TYMC to be reported in colony-forming units.
Although PCR-based results can be converted to CFUs, and both PathogenDx and Medicinal Genomics appear to have developed algorithms to do this, DNA-based technologies also don't always distinguish between live and dead organisms.
From a public health perspective, one would imagine detecting even dead salmonella would be important. But growers often use radio frequencies or UV to sterilize their products and production areas, and dead bacteria could "over-report CFU/g on remediated samples" if the lab relies on PCR-based technologies, Greenland said. She also remains concerned that the PathogenDx system can require sample imaging to be sent out to the company for analysis. Labs would need to confirm with their particular lab accrediting bodies whether that is acceptable, she said.
Finally, for TYMC, it isn't clear whether states would even be satisfied with species-specific tests, since not all states delineate between pathogenic and non-pathogenic microbes, Greenland said. Theoretically, testing for total yeast and mold with specific pathogen PCR could require a vast amount of primers to cover the full gamut of strains that could instead be identified by straightforward petri dish methods.
Cost is an interesting industry dynamic, since producers pay for testing, and likely pass the cost on to the consumers. Labs also have to compete for business amongst themselves, and Cassidy said they could potentially take a beating if they choose "the best science" over a lower price point, at least until clients can realize the pros of using a more robust test. She said CDx Analytics was the first lab in Massachusetts to go completely DNA-based for microbial testing, but added that her lab is known for being one of the only ones in the country that can detect extremely low levels of a particular pesticide, so she thinks her customers are already on board with stringent test methodologies.
Evio's Smith said his lab tries to use similar methods and instrumentation across all its sites, but it is currently using both the Medicinal Genomics reagent sets as well as classical qPCR in California, and using the PathogenDx technology at its Florida lab. 
"The thing about PathogenDx is, it's a completely automated and very rapid system," Smith said, noting that Evio is considering switching to that system in California as well.
Smith also said that, although labs must validate every test for every possible sample matrix, both molecular companies in the space do provide labs with white papers and peer-reviewed articles, and the fact that similar technologies are used in the food and agriculture fields brings more confidence in the science.
In the end, consumers will likely bear the cost of testing, and any potential consequences of insufficient testing.
Although there are reports of producers shopping around for labs that are more likely to test in such a way that their products will be more likely to pass, states and labs also seem to be very protective of their fledgling industries. And, the industry has thus far proven to be quite lucrative on many levels — Colorado recently tallied up $6 billion in cannabis sales since legalization in 2014, for example, and Evio Labs reported 66 percent year-over-year growth in 2018 with revenues just shy of $1.1 million.
Ultimately, laboratorians seem to agree that they are not loyal to any one vendor or method; they will follow guidelines in their states, choosing a technology based on their own particular needs, but leaning toward ones that have the best validation in different matrices.
And, new technologies — perhaps more rapid, lower cost, with robust abilities to withstand inhibitors, or even methods that are more portable — might find a profitable home in the cannabis testing lab in the future. In general, "There needs to be more competition for microbial detection in cannabis," Cassidy said.
Regardless, the market will undoubtedly keep growing. Other states considered likely to legalize recreational cannabis use in the near future include East Coast states like New York, Connecticut, Rhode Island, Vermont, New Jersey, and New Hampshire, and states in the Midwest and West such as Minnesota, Illinois, and New Mexico. Presumably, this will entail more work for cannabis testing labs, and more demand for microbial testing solutions in the future.