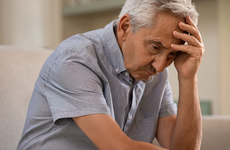 This story has been updated to note that 23andMe offers an FDA-authorized test for detection of the APOE4 variant.
NEW YORK – In labeling for Biogen and Eisai's recently approved Alzheimer's drug Leqembi (lecanemab), the US Food and Drug Administration recommends individuals undergo APOE genotyping to assess their risk of side effects from the therapy.
Some in the field suggest the recommendation will drive uptake of APOE testing both among patients being considered for Leqembi and the broader population and could lead to new regulatory approvals as well as payor coverage for testing and genetic counseling to interpret results.
The APOE gene, which plays a major role in lipid biology, has three common alleles — APOE2, APOE3, and APOE4 — the latter of which has been linked to an increased risk of Alzheimer's disease with some studies indicating that APOE4 homozygotes have as much as a 15-fold higher chance of developing the condition.
Clinical trials for Leqembi also found that, compared to non-carriers and heterozygotes, APOE4 homozygotes experienced higher rates of amyloid-related imaging abnormalities (ARIA), a side effect of the drug (as well as a condition associated with Alzheimer's disease itself) in which patients experience events including brain edema and microhemorrhage. The condition is often asymptomatic but serious cases can be life-threatening.
During a Leqembi trial looking at 161 individuals, five developed symptomatic ARIA, and of those five, four were APOE4 homozygotes. Two of those homozygotic individuals had severe symptoms. The label for Leqembi also notes that other studies have found "an increased incidence of symptomatic and overall ARIA" in APOE4 homozygotes.
These findings led the FDA to recommend that doctors consider testing for APOE4 status to inform the risk of developing ARIA when initiating treatment with Leqembi. The agency also recommends in the drug labeling information that doctors inform patients that although ARIA can occur in any patient treated with the drug, there is an increased risk in APOE4 homozygotes, and there is a test available to determine APOE4 genotype.
Indeed, APOE4 genotyping is widely available, including from direct-to-consumer testing firms like 23andMe, which offers an FDA-authorized test for detecting the APOE4 variant. Currently, there are no APOE4 tests approved by FDA for assessing ARIA risk in patients being treated with Leqembi, which reimbursement expert and consultant Bruce Quinn suggested is perhaps why the agency has recommended but not required that individuals be tested for APOE4 status before starting the drug.
In June, an FDA advisory committee recommended that the agency change the drug's label to require APOE4 testing. Teresa Buracchio, acting director of the FDA's office of neuroscience, said, however, that the agency did not "want to be too restrictive in our labeling. We want prescribers to be aware of the risks, but we also really want to encourage good clinical judgment on an individual assessment level of a patient."
Jamie Fong, a genetic counselor and assistant professor in the department of molecular and human genetics at Baylor College of Medicine, noted that the registry to which doctors must submit patient information in order to qualify for coverage of Leqembi from the Centers for Medicare and Medicaid Services does not have a required data field for APOE4 status.
Payor coverage for APOE4 testing is also spotty. A 2021 study looking at private payor coverage found that among the eight largest US insurers, five did not cover testing and two required pre-authorization. CMS does not have a national coverage policy for APOE4 testing, and Medicare administrative contractors have generally not covered it.
The Leqembi approval and the ARIA safety concerns will likely change this status quo, said Rebecca Edelmayer, senior director of scientific engagement at the Alzheimer's Association.
"We are in a new phase right now and a new era of treatment," she said. "It's likely that as we move through changes in our healthcare system associated with these new and novel treatments coming to market, it is going to take some time for the system to shift in a manner to streamline not only the diagnostic process but also the implementation and delivery of these treatments."
Perhaps more challenging than questions of test access and coverage will be the matter of providing genetic counseling to accompany the likely uptick in APOE4 testing.
As APOE genotyping tests are so widely available, Fong said, "the public should be calling for access to genetic counseling so that they can appreciate the nuances of the … test."
She suggested that publicity around Leqembi and other Alzheimer's drugs that may come to market in the future could drive increased APOE4 testing even among people not currently being evaluated for treatment.
"There may be individuals who don't yet have cognitive impairment or may have subjective concerns but have never been evaluated by a physician and maybe they jump to get APOE testing without realizing that they should first make an appointment with a neurologist to determine if their subjective concerns are, in fact, signs of neurodegenerative disease and whether that neurodegenerative disease is suggestive of Alzheimer's," Fong said.
An analysis by healthcare data firm Truveta for Reuters indicates that APOE testing is on the rise. According to the company, between September 2022 and January 2023, 1.4 APOE tests were performed per 100,000 patients, more than double the rate of 0.6 per 100,000 in the prior-year period. Those figures do not include direct-to-consumer test orders.
Fong suggested that given the ambiguity around the implications of APOE4 test results as well as their potential impact for an individual and their relatives and children, genetic counseling is an important component of the testing process but one that might be difficult for many patients to access.
"Medicare currently does not cover genetic counseling by a genetic counselor," Fong said. Additionally, she noted that at the moment only larger memory clinics typically have genetic counselors with expertise in neurodegenerative disease.
"I think that will change the more disease-modifying therapies become available," she said.