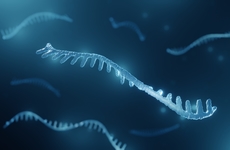 NEW YORK – Diagnostics firm DiamiR Biosciences is preparing a clinical study of its microRNA-based Alzheimer's risk assessment blood test CogniMir, with the aim of making it available for pharma research clients in late 2023 or early 2024.
Longer term, the company plans to make CogniMir, which uses PCR to measure the expression of 24 microRNA targets in plasma, the centerpiece of a larger clinical offering around Alzheimer's disease that will include both assays based on its microRNA technology as well as protein and other tests sourced from additional providers, said CEO Alidad Mireskandari.
Mireskandari joined Monmouth Junction, New Jersey-based DiamiR a year ago from Interpace Biosciences, where he had been chief development officer. He said that his goal upon taking over at DiamiR was to reorient the company from basic science and research into Alzheimer's disease and microRNA to focusing on commercialization of the CogniMir panel and making it available as a service to pharma and, eventually, as a clinical test.
To that end, the company last month published an analytical validation study of the test in Diagnostics. It is now putting together a clinical validation study that it aims to launch in the second half of the year. Mireskandari said the study will look at samples from 2,000 or more subjects, noting that the company has access to roughly 3,000 samples from the A4 Study — a public-private initiative led by the National Institute on Aging and Eli Lilly — as well as samples from several other cohorts.
The study will also use machine learning capabilities provided by JADBio through an agreement inked by the two companies earlier this month. "If you start with microRNAs and then layer in amyloid status and then APOE status, and then p-tau status and age and gender, each one of these is a risk contributor in one way or another, and machine learning can really chew through all this information and give you a clinical algorithm that hopefully will be meaningful," Mireskandari said.
The test could help pharma firms identify early-stage patients for enrollment in drug trials and be used for assessing a person's risk of Alzheimer's disease. Mireskandari said he doesn't expect it to compete directly with other plasma and cerebrospinal fluid tests currently on the market or under development but to be complementary.
Alzheimer's has become a hot area within diagnostics, with major players like Roche, Sysmex, and Quest Diagnostics, as well as midsize and smaller outfits like Fujirebio, C2N Diagnostics, and Quanterix, developing tests for the disease in cerebrospinal fluid and plasma. Most of this activity has focused on tests in plasma or CSF that can identify patients with the amyloid brain pathology characteristic of Alzheimer's disease, with common markers including the proteins amyloid beta (Aβ) 40, Aβ 42, and different forms of phosphorylated tau.
Activity in this space is likely to accelerate in the wake of the US Food and Drug Administration's approval this month of Eisai/Biogen's anti-amyloid Alzheimer's drug Leqembi (lecanemab). The FDA label requires patients to have amyloid brain pathology confirmed prior to starting the drug via either PET imaging, CSF testing, or blood testing, which could drive uptake of various tests for amyloid pathology. Additionally, the Centers for Medicare and Medicaid Services are providing coverage for the drug under so-called coverage with evidence development, which requires clinical data to be collected. To be entered into the CED study and receive coverage for the drug, patients must have amyloid brain pathology confirmed via testing.
The CogniMir panel is not designed specifically to confirm amyloid pathology, Mireskandari said. The microRNA candidates for the panel were selected on the basis of being enriched in brain regions like the hippocampus, which is known to be affected by Alzheimer's, as well as being associated with inflammation, as brain inflammation has also been linked to the development of the disease.
"Our hypothesis is that as a result of neural damage early in the process, [which] could be due to amyloid or other factors, brain-enriched microRNAs are released into the blood," Mireskandari said. "The presence of these [microRNAs] is indication of some kind of traumatic injury in the brain years and years before symptoms appear."
"Our approach is independent of amyloid," he said. "I don't think we want to compete against the blood protein markers. I think we could actually be quite synergistic with them."
While microRNA is the centerpiece of DiamiR's diagnostic approach, the company plans to offer multiple forms of Alzheimer's testing, likely including CSF- and plasma-based protein tests. The goal is to offer pharma clients and, ultimately, clinicians a comprehensive Alzheimer's test menu. DiamiR plans to run the tests out of its New Haven, Connecticut-based CLIA laboratory.
Mireskandari said the company is currently evaluating the markers, vendors, and technologies it wants to use for its Alzheimer's offerings beyond the CogniMir panel.
"Our goal is to really develop a one-stop shop where we can provide all sorts of biomarker testing under one roof," he said. "It could be protein biomarkers. It could be APOE genotyping, which we already have validated in our lab."
"Our core platform is microRNA, and that is where our expertise is," he said. "If there are other targets that add value to the total picture of where the disease is for patients, we will bring those platforms in-house and perform those tests. Or if it isn't convenient or cost-effective, we will maybe partner with a company that offers that test. All options are on the table."
Mireskandari said the company plans to pursue a similar model for other diseases, including Rett syndrome and fatty liver disease. The company recently began a validation study for its Rett syndrome microRNA panel. It plans to offer next-generation sequencing-based mutational testing for the condition, as well.
DiamiR is also planning a fundraising round targeting around $10 million to support validation and commercialization of the CogniMir panel as well as expansion of its lab footprint and throughput, Mireskandari said.