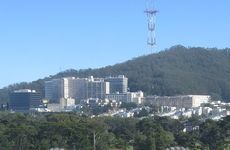 NEW YORK (GenomeWeb) – The University of California San Francisco has been running a Preventive Genomics Clinic as a resource for patients who have questions about their health risks and want to pursue genetic screening or have already ordered testing online.
Bryce Mendelsohn, a UCSF clinical geneticist, saw the need to support patients coming into UCSF with questions about their health risks and asking about genetic testing. Many of these patients were educated, curious, and tech savvy, and had already sought out genetic tests online from consumer genomics firms, such as 23andMe.
Like many community and academic medical centers, UCSF operates a genetics clinic that diagnoses patients with rare genetic conditions and manages people with strong family histories of diseases like cancer. "But people who didn't fit into one of those traditional categories were being left to [make sense of test results] themselves," Mendelsohn said. "The right thing to do was to have a place that people could come and learn and pursue screening in a professional setting."
UCSF opened its Preventive Genomics Clinic six months ago, shortly after consumers once again had access to health-related genetic testing. Due to regulatory action from the US Food and Drug Administration four years ago, 23andMe had to stop selling genetic health risk tests online to consumers without a doctor's prescription. Subsequently, the company submitted the necessary data to the FDA and received the agency's authorization to once again sell carrier screening tests, and afterward it gained the FDA's nod for certain genetic health risk tests.    
But the FDA's decision revived longstanding questions about the public health benefits and risks of selling disease predisposition tests directly to consumers, particularly for diseases like Alzheimer's, where there is still incomplete understanding of the penetrance of markers like APOE4 and little in the way of interventions for patients with positive results. In that vein, UCSF's Preventive Genomics Clinic also had its detractors. 
"We had some folks who felt we should hold the line and wait to screen people until there is solid evidence for a lot of this testing," Mendelsohn said. "But people are doing it anyway, and we're basically ceding our field to commercial interests if we're not doing what people are interested in."
For example, although 23andMe's latest FDA authorization specifically doesn't allow it to offer cancer predisposition tests, consumers can still order these types of tests online from companies like Color and Veritas Genetics that offer hereditary cancer sequencing — much more in-depth analysis compared to the SNP testing conducted by 23andMe — for between $99 and $250. Customers can have their own doctors approve their test orders or authorize the companies to have a third-party physician approve the order.
There is a growing body of evidence that existing hereditary cancer screening guidelines are too restrictive and aren't identifying the entire at-risk population. The aim of these consumer-facing testing companies is to expand access to cancer screening to people who wouldn't currently qualify for testing according to these guidelines. As a result, a lot more people are getting screened who would be included in guidelines put forth by groups like the US Preventive Services Task Force.
Within UCSF's Preventive Genomics Clinic, however, the emphasis is on education rather than testing. Since the clinic opened in August, Mendelsohn estimated that a few more patients are coming to the clinic each month, after learning of it through word of mouth on UCSF's campus or being referred to it by their primary care doctors. They're interested in a variety of testing, including exome sequencing, carrier screening, and pharmacogenetics.
After talking with Mendelsohn and a genetic counselor, some decide they don't want the testing they thought they did, while others end up getting a test Mendelsohn recommends after reviewing their medical history. "Either way it's fine," he said. "We're not selling tests. We don't get any money from the tests that are offered because they're done by other labs. Our goal is education and test navigation."
When appropriate, Mendelsohn may order exome sequencing from GeneDx for a patient or recommend genetic screening for cancer or cardiovascular disease risks through a pilot program at Invitae. When the test results come in, a genetic counselor goes through them with the patient and Mendelsohn might recommend further follow up if there are any red flags. Both labs only report likely pathogenic and pathogenic variants (leaving out variants of unknown significance) to ensure that the results are actionable.  
Critics of consumer genomics firms have noted that there is little people can do with the test results they receive. Studies have shown that a minority of individuals come in to their doctors' offices with consumer genomics test reports in hand, and even for those who do, doctors are not all that interested in answering their questions or lack the expertise to do so. 
The services provided through UCSF's Preventive Genomics Clinic may help mitigate the somewhat adversarial relationship early consumer genomics companies created between early test adopters and the physician community by asserting that people have a right to access their genomics information without any interference from their doctors. When FDA stepped in to regulate consumer genomics companies for making unproven claims and marketing tests that could hurt people, early adopters accused the agency of paternalism.
"A lot of people in the direct-to-consumer genetic testing industry say they're going to democratize genetics, it'll be for everybody, and you won't have to have this intermediary, your doctor, standing between you and testing," Mendelsohn said. "I don't see it that way. I think doctors want to help people."
With greater availability of genetic testing as a consumer product, there is a growing need for the types of services UCSF is providing. For example, now that 23andMe can market carrier screening directly to consumers, a lot of people who may not be pregnant or even trying to get pregnant have access to this type of testing and have questions about what the results mean. "Ob/Gyns are very comfortable doing carrier screening but they mostly see people who are pregnant," Mendelsohn said. "But for people who aren't yet pregnant, primary care doctors have no idea where to begin and they refer them to us, so we can offer them support."
Mendelsohn recounted the story of an Ashkenazi Jewish woman who had gotten carrier screening through 23andMe and learned that she was a carrier for a disorder. Subsequently, her partner also got tested through 23andMe and the results indicated he wasn't a carrier. When they came to UCSF's clinic and told Mendelsohn they had gotten tested through the consumer genomics company, he had to explain that the information they got may not be sufficient for understanding their carrier status. 23andMe does SNP-based testing to look at the most common variants, and other mutations might be identified via sequencing, which is the standard method of carrier screening for couples considering having children.
"There's nothing wrong with the fact that they did 23andMe," he said. "It's just that there is a clinical standard for these things, and when you start asking medical questions, there are right and wrong answers."
Some of the patients coming to the clinic have gone beyond genotyping and sought out even more in-depth genetic analysis online. Mendelsohn has seen two patients who had their exome sequenced through a company called Genos.
One of those patients is Walter Trask, a Bay Area resident, who considers himself an information junkie and had gotten tested through 23andMe. The results showed he had a heightened risk for prostate cancer, but his doctor didn't put much stock in the prognostication.
Then, Trask was diagnosed with prostate cancer in 2015. "I kind of felt like I missed the bus in a big way," Trask said. "I didn't want to be broadsided again."
He had his prostate specimen genetically assessed by GenomeDx's Decipher test, which indicated he had a less aggressive type of disease. After radiation therapy, when his blood production didn't recover, his hematologist analyzed his bone marrow to look for mutations associated with leukemia and detected a variant of unknown significance in the CEBPA gene.
Then, in 2016, he ordered exome sequencing online through Genos to see if there were any other disease risks he should be aware of. "There was nothing striking about the results, though I couldn't interpret them completely," he said. (The company's website does offer customers the option to purchase a genetic counseling session and discuss test results for $150.)
Some months ago, he went to see a cancer geneticist at UCSF, who told him about the Preventive Genomics Clinic. "He wasn't really sure about the Genos stuff," Trask said, recalling his discussion with Mendelsohn. Trask agreed, upon Mendelsohn's recommendation, to be genetically screened for his risk for diseases like cancer and cardiovascular disease, which didn't reveal any red flags.
"It rested my mind because there didn't seem to be anything significant that I might have to worry about," Trask said. However, he still puzzles over that initial 23andMe report, which suggested he had a heightened risk for prostate cancer, and how it squares with his family history and subsequent testing results. His maternal grandfather had prostate cancer in his 70s and didn't die of it, but then his son (Trask's uncle) also got the disease and died. If there is a genetic susceptibility for prostate cancer that runs in his family, the latest genetic screening didn't identify it.
Trask understands that all the testing he's received to date is providing a limited snapshot of his risks for cancer and other diseases. "The important thing for someone who has gotten a serious illness is to feel like you have some sense of control, as much as you can," he said. "Genetic testing that I've done didn't complete the whole puzzle, but it put in certain puzzle pieces that I didn't have before. Even if it tells me there are no significant flags, that's a good thing, at least we think today."
As precision medicine and genetic testing becomes more mainstream, Trask believes services like those provided at UCSF's Preventive Genomics Clinic should also be more widely available to patients.
Mendelsohn, meanwhile, said he isn't necessarily against direct-to-consumer genetic testing. He lauded consumer genetics firms for bringing genetics into the public conversation, but ultimately doesn't see this model as a path to mainstream medicine.
"As genetic testing becomes more actionable and more evidence based, I see it going the other way, and moving back into the clinic," he said. "And it'll be supported by doctors more and more."