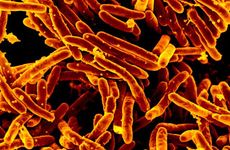 NEW YORK (GenomeWeb) – Californian startup Two Pore Guys said today that it has received a $2.8 million grant from the Bill & Melinda Gates Foundation to develop a sensitive, low-cost molecular diagnostic assay for tuberculosis.
As part of the 18-month grant, the firm will use its solid-state nanopore technology to provide a simple, sensitive, and low-cost point-of-care device that it said would be compatible with automated, wireless reporting for resource-poor areas.
Two Pore Guys' devices use silicon nanopore chips to examine a wide range of individual analytes with high sensitivity. In addition, the firm said its workflows support multiplexed multi-modal assays from a single sample source.
"Our point-of-care technology platform offers tremendous value to address medical testing needs in resource-limited areas," Two Pore Guys Cofounder and interim CEO William Dunbar said in a statement. "We hope to make a difference in the lives of millions of people around the world who need better access to affordable TB care."