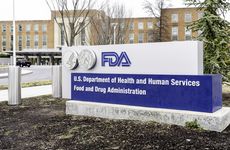 NEW YORK – The US Department of Health and Human Services' decision to abruptly restrict the US Food and Drug Administration's ability to require premarket review of laboratory-developed tests (LDTs) through guidance and other informal communications has industry players scrambling to figure out how this impacts their diagnostic regulatory strategies.
Last week, HHS stated that FDA can't require premarket review of LDTs without notice-and-comment rulemaking — a much more protracted process than the agency's historical preference for guidance documents or communicating policy positions via a "frequently asked questions" section on its website during the COVID-19 pandemic. HHS said its decision is in line with two Executive Orders and aims to streamline regulations during the pandemic. However, the move has far-reaching implications beyond coronavirus testing. 
"When a stone is thrown into a pond there are ripples. It's really hard to predict where those ripples are going to land and what pattern they're going to take," said Jeff Gibbs, a director at the law firm Hyman, Phelps & McNamara, who formerly served as FDA's associate general counsel for enforcement. "HHS threw the stone into the pond and maybe wasn't thinking about all the ripples."
"The language HHS used is terse and ambiguous," agreed Gail Javitt, who as a director at Hyman, Phelps & McNamara provides strategic regulatory advice to drug and diagnostics companies. "HHS said that FDA can't require premarket review of LDTs without notice-and-comment rulemaking, but it never said FDA didn't have jurisdiction over LDTs."
Still, without actually stating FDA lacks authority to regulate LDTs, in five lines HHS's edict appears to cast doubt on nearly three decades of FDA guidance and policy statements asserting its authority to regulate LDTs, which has confused industry players as to how best to craft their regulatory strategies going forward. "It's astonishing that something that has such a profound impact on such a large industry and on so many lives, was issued with so little notice and so little detail," Gibbs said.
The FDA under multiple presidents — George W. Bush, Barack Obama, and Donald Trump — has maintained that it has legal authority to regulate all diagnostics, whether it's a test manufactured for use at multiple labs or an LDT developed, validated, and performed in one lab. Although the agency has maintained authority, it has not regulated most LDTs, exercising "enforcement discretion," and left it up to the Centers for Medicare & Medicaid Services to oversee labs under federal standards outlined under the Clinical Laboratory Improvement Amendments (CLIA).
However, noting the growth and changing marketing practices within the lab industry, the FDA from time to time has tried to regulate LDTs in a piecemeal fashion through guidance. Some have taken hold and have been important to the advancement of personalized medicines. For example, based on FDA's guidance on companion diagnostics, which doesn't distinguish between manufactured test kits and LDTs, drugmakers routinely partner with diagnostics firms to garner premarket approval for tests used to identify which patients should or shouldn't receive their therapies.
Other guidelines, such as a 2007 draft guidance to regulate algorithm-based tests, dubbed in vitro diagnostic multivariate index assays, and a 2014 draft guidance describing an overarching framework for all LDTs, were never finalized due to widespread industry pushback. The loudest objections to these efforts came from laboratory and pathologist groups who have long held that CLIA is the appropriate oversight framework for ensuring the quality of LDTs, and that the FDA lacks statutory authority to regulate lab processes. After HHS released its statement, the American Clinical Laboratory Association and the Association for Molecular Pathology released statements supporting the move.
Even if the FDA had the statutory authority to regulate LDTs, many lab industry stakeholders have long insisted that the agency cannot advance what amounts essentially to a new regulatory framework over such a large swath of the diagnostics industry through guidance, but that it must go through notice-and-comment rulemaking. Creating regulatory policy through guidance is a far quicker process than rulemaking, which would require the FDA to give the public notice of its plans, take feedback, and in issuing a final rule, explain why it did or didn't take up certain suggestions.
Gibbs has said for years that the Administrative Procedure Act provides strong legal arguments against FDA's ability to promulgate new regulations or change existing policies through guidance. HHS has now bolstered this argument. "If the FDA were to try to regulate by guidance documents again, what was already a strong legal argument has just become a much stronger legal argument," he said. "The Trump Administration has just made it much harder for future administrations to regulate through guidance documents." 
Even if some labs may rest easier knowing that the FDA can't for the moment require premarket review of their LDTs, HHS's statement raises a lot of questions about the types of tests that are LDTs beyond the FDA's jurisdiction. Moreover, after considering the reimbursement and payment incentives in specific markets for FDA-approved or -cleared LDTs, such as for COVID-19 testing and next-generation sequencing cancer panels, some companies may still pursue FDA premarket review.
Importantly, the public may be reassured to see the FDA's stamp of approval. "It may be easier not to go through the FDA," said Robert Boorstein, medical director at Brooklyn-based Lenco Diagnostic Laboratories. "But that doesn't mean that the people that are ultimately deciding to use a test or the people deciding to pay for it are going to be enthusiastic about a lab providing non-FDA approved tests."
HHS hamstringing FDA enforcement of LDTs has raised concerns in the life sciences community that this will result in greater variability in lab test quality and increase the risk for public harm, especially during the pandemic, while federal and state authorities are limited in their ability to do unannounced lab inspections. "For labs that do want to cut corners, it allows them much easier access to the market," Boorstein said.
COVID-19 impact
Since most of the diagnostic and lab community is currently preoccupied with ramping up COVID-19 testing, industry players are concerned in the near term with how the HHS's statement impacts their ability to launch coronavirus tests. Before the HHS acted, the FDA had issued guidance allowing manufacturers and labs to validate and launch COVID-19 molecular tests and submit applications for EUA within 15 days. States could also notify the FDA that they wanted to authorize coronavirus tests in their own jurisdictions.
Javitt is of the view that the FDA shouldn't have required EUAs for LDTs, especially in those critical early months of the pandemic, after the US Centers for Disease Control and Prevention's COVID-19 test experienced hiccups and delayed roll out of tests to other public health labs. "Be careful what you ask for. If you've asked to review all LDTs, in addition to all commercial IVDs, you're not going to be able to do it all in a reasonable period of time," she said, noting that some companies she has been consulting on COVID-19 testing have had to wait months to hear back from the FDA on their EUA submissions; some are still waiting.
The agency's regulatory requirements for coronavirus tests, meanwhile, have been constantly changing, communicated piecemeal through at least four updates to guidance, through an ever-evolving "frequently asked questions" section on its website and via weekly virtual town hall calls with test developers. FDA reviewers have also given inconsistent advice to individual companies developing COVID-19 tests, according to Javitt. The shifting requirements and changing advice, while somewhat unavoidable during a pandemic, has nonetheless made it difficult for companies to craft their regulatory strategies, in her view. 
For example, certain serology tests for detecting COVID-19 antibodies were initially exempt from having to garner EUAs, but after the FDA noted variability in the quality of these tests, the agency asked manufacturers to submit EUAs after launching their tests, and encouraged, but didn't require, high-complexity CLIA laboratories from doing the same. The FDA also began working with the National Cancer Institute to conduct independent validation of serology tests, and although FDA officials publicly characterized this as a voluntary program, the agency wasn't clear on this point in its communication with individual labs. 
Some industry players had gotten the impression after consulting with the agency that this program was "quasi-voluntary," Javitt said, and that not submitting to this program may further deprioritize their EUA applications. At the same time, Javitt has also heard from EUA applicants that had very positive interactions with the FDA. "There are very hard-working people at the FDA doing their best," she said. "The problem was not having a consistent, transparent, and sustained message about how they were going to approach this."
Ultimately, the long-standing uncertainty around the FDA's authority to regulate LDTs likely diminished the agency's ability to articulate policies clearly. "The FDA wanted a certain outcome, but perhaps there were political reasons for why they couldn't be transparent about their regulatory expectations," Javitt said. "The consequence of not being transparent was frustration, delay, and confusion."
HHS has now made it voluntary for labs to garner EUA's for coronavirus LDTs but clarified that tests without the agency's clearance, approval, or authorization would not be eligible for product liability protections under the Public Readiness and Emergency Preparedness Act. For this reason, and because laws promulgated during the pandemic appear to attach reimbursement coverage to FDA-authorized COVID-19 tests, some labs may still choose to seek EUAs.
Defining the line on LDTs
This week, the FDA held its weekly town hall for labs and manufacturers developing coronavirus tests but declined to answer any questions regarding HHS's actions and the implications of those actions on the broader LDT landscape. When asked for comment for this article, FDA said to contact HHS. Emailed questions to HHS about how its statement might broadly impact LDTs were not answered by press time. 
Meanwhile, labs with LDTs in sectors that have been most impacted by FDA regulation, such as direct-to-consumer (DTC) genetic testing, pharmacogenetics, and companion diagnostics, are considering how best to move forward. It's precisely in what HHS hasn't said that has companies struggling to figure out what types of tests will be considered LDTs, and when lab tests might cross the line into FDA oversight.
"FDA didn't flesh out what an LDT is. There is a definition, but it's an imprecise definition," Gibbs said. "We've always struggled to define it."
The FDA defines LDTs as tests that are developed, validated, and performed by the same lab. But there have been times when the lab industry has launched tests expecting to fall under FDA's enforcement discretion only to be told that they aren't LDTs and require premarket review. "Companies are trying to figure out what has this opened up that they couldn't do before," Gibbs said. "Can they provide materials to a lab? What exactly is the LDT?"
Boorstein, who by his own admission is an outlier in the lab community for favoring FDA regulation, believes that tests that a lab hasn't internally developed from soup to nuts, but has implemented using reagents or other lab equipment from third parties, don't fit the traditional definition of an LDT. "Those tests are really designed to be done in [many] labs," he said, noting that because these tests aren't going through FDA review, there is little standardization in terms of how they're implemented in different labs. "This category of tests needs regulation."
The FDA has tried to regulate this practice. In 2008, for example, the agency sent a warning letter to Laboratory Corporation of America for selling an ovarian cancer test developed by researchers at Yale University. The FDA said that because LabCorp didn't develop this test independently, it wasn't an LDT over which the agency would practice enforcement discretion. Gibbs said the diagnostics community is now wondering whether these types of arrangements would still invite FDA oversight, or if the HHS would accept these as LDTs. 
Genetic tests sold directly to consumers is another area where the FDA has taken regulatory action, reasoning that the delivery model doesn't fit the traditional definition of an LDT. Decades ago, a relatively limited population, for example, only patients treated at a hospital, would have access to a lab test that their doctors ordered. But now, DTC tests, such as those offered by 23andMe, can be ordered by anyone online without a doctor's prescription.
"FDA has drawn that line and said DTC tests are not LDTs, but given what HHS said, where does that restriction stand?" Gibbs wondered. "Can one really say that a test, which is developed by a lab and would otherwise be considered an LDT if marketed to physicians, loses its LDT status because it's now being offered to consumers?"
The FDA sent a flurry of letters to DTC genetic testing companies in 2010, and the regulatory scrutiny for a time forced many of the players to shut down or leave the consumer space. 23andMe was the only firm that after receiving a warning letter in 2013 worked to take its tests through FDA premarket review. The DTC testing firm confirmed that the latest HHS action does not change its regulatory strategy. (23andMe markets the tests and reports the results to customers, but the genetic analysis of customers' samples is performed by LabCorp.) 
The day before HHS issued its statement last week, 23andMe received FDA 510(k) clearance for its CYP2C19 pharmacogenetic test report, which informs customers whether their genotypes may influence their ability to respond to the stroke prevention drug clopidogrel and the antidepressant citalopram. With this clearance, which allows 23andMe to report results without confirmatory testing, the company's test reports will now compete with LDTs that gauge CYP2C19 genotypes but don't have FDA approval — a fact that hadn't gone unnoticed by the FDA. 
For the past two years, the agency has placed significant pressure on PGx testing companies to submit their LDTs for regulatory review. The agency sent a warning letter to one genetic testing lab and reached out to many others asking them to remove references to drugs in PGx test reports. The FDA backed off somewhat in early March, agreeing to work collaboratively with stakeholders to define PGx testing standards. 
"Labs felt comforted by that, and after the latest HHS communication, they should feel even more comfortable that the FDA can't require them to submit premarket applications for PGx tests," said Gibbs. His law firm submitted a citizen petition on behalf of a coalition of labs and other stakeholders earlier this year, calling FDA's actions against PGx testing labs inconsistent and illegal, and asking the agency to promulgate regulations through notice-and-comment rulemaking. "All that debate and controversy over PGx testing, which took so much time and was such a distraction, according to HHS' announcement should never have happened," said Gibbs. 
Incentives for premarket review
Companion diagnostics — tests that the FDA considers necessary for the safe and effective use of a drug — have been a particularly active area for regulation. For many years, given the uncertainty around FDA's regulatory authority over LDTs, drug firms didn't partner with labs to advance companion diagnostics that were LDTs, and preferred to use IVD kits that had a clearer regulatory path and could be launched in multiple labs.
Moreover, device manufacturers and drug companies, like Genentech, have long complained that the FDA's enforcement discretion over LDTs creates an uneven playing field, because after a drug firm invests to take a companion test through the FDA premarket review, a lab can launch an LDT that gauges the same biomarkers without FDA approval and compete with the FDA-approved test. While this tension is likely to persist for now, nothing in HHS's communication constrains the FDA's drug division from continuing to ask pharma companies to garner FDA approval for a companion diagnostic to ensure safe and effective use of their therapeutic products. 
"The paradigm of [drug/diagnostic] co-development will likely continue, in part because that's a period where performance of the tests and a commitment to develop a validated test is more enforceable," said Jeff Allen, CEO of Friends of Cancer Research, a non-profit that works with industry and government stakeholders to advance policies that will speed access to innovative oncology products. "In some cases, [a companion test] may be relying on a new biomarker and the associated validation studies may be incorporated into the trials used to demonstrate the safety and efficacy of the drug."
In recent years, companion diagnostics that are LDTs have garnered FDA approval, such as Myriad Genetics' BRACAnalysis CDx, which guides treatments with multiple PARP inhibitors, and several next-generation sequencing tests that direct treatment with a range of cancer drugs.
"The question of what drug companies or insurers want will still have a big impact on what diagnostic companies choose to do," said Gibbs. "There's nothing precluding a company from going to FDA to get LDTs approved. There may be advantages for companion diagnostics, in particular."
Bruce Quinn, national Medicare expert and a consultant to drug and diagnostic firms on reimbursement matters, agreed that for the most part labs have pursued FDA premarket review when there has been a financial incentive to do so. For example, several labs have sought FDA approval for the companion diagnostic indications on their NGS cancer panels, which guarantees coverage through a national coverage determination. Additionally, under the Protecting Access to Medicare Act, LDTs with FDA approval can also be deemed an "advanced diagnostic laboratory test," which allows companies for a time to bill Medicare for their tests at list prices.
Foundation Medicine is one company that has both national Medicare coverage and ADLT status for its FDA-approved FoundationOne CDx NGS cancer panel. However, NGS cancer panels that are LDTs and don't have FDA approval can still get local coverage through their Medicare contractors, and unapproved LDTs can also garner ADLT status if they can be classified as multi-biomarker algorithmic tests.
Labs will certainly be weighing these financial incentives when deciding whether to take their tests through the FDA. Because of the ambiguity around the agency's authority to regulate LDTs, "people in the lab community have always been acting as if what HHS said was the case. They already assumed the FDA wouldn't go after them," said Quinn, noting that in practice, except for the recent efforts to rein in unapproved PGx tests, the FDA has rarely taken action against LDTs.
"If companies were getting FDA approval for LDTs, it was because of some other law," he said. "There's not much point in having a test that CMS or commercial payors don't pay for."
The public's opinion of FDA-approved tests may be another big factor in whether labs choose to take their tests through premarket review. Brooklyn-based Lenco Diagnostic Laboratories began offering several COVID-19 tests, per the FDA's guidelines, while its EUA submissions were still under review, but customers called in daily wondering whether its tests had FDA authorization. "And when we told them we didn't have EUA yet, they took that as evidence that our tests were no good," Boorstein said. "That's the behavior of our clients … In a competitive, commercial marketplace, FDA approval still has positive value."
Who will police the bad actors?
HHS's actions have raised concerns in the life sciences community that this essentially ties FDA's hands when it comes to taking enforcement actions against labs marketing tests lacking validity. FOCR's Allen worries that HHS's announcement may lead to more variability between tests that claim to gauge the same biomarkers. "The bottom line is that an entire subset of tests … will continue to be held to a different standard and raise the potential for variable results for patients," he said, adding that this will also limit FDA's ability "to obtain information on the full landscape of testing." 
Although the FDA hasn't gone after LDTs very often, when it felt certain tests were endangering the public health the agency could place enormous pressure on companies to stop performing those tests through warning letters and other communications. "That's gone now," Quinn said. "The fact that the FDA was there kind of like a policeman on the corner may have had a beneficial effect, and we may be sorry that it's gone."
Javitt believes HHS has diminished the agency's ability to deter labs marketing unapproved tests with warning letters. "This makes that tool less effective, because the consequences of not listening to the warning letter are much more uncertain," she said. But since HHS only limits the FDA's ability to require premarket review without notice-and-comment rulemaking, Javitt wondered what other tools may still be at the agency's disposal, such as "general controls" (i.e. registration and listing, quality system requirements) or public-facing safety communications.
"Some have said that HHS's move is creating a wild west," Javitt said. But given the additional levers that still may be at the FDA's disposal, "it may be imprudent for companies to view this as a free for all," she said, "though some opportunistic companies may think of it that way."
In Gibbs' view, FDA's enforcement of LDTs was so inconsistent that it really didn't have much of a deterrent effect. "Whatever authority the FDA had to remove bad actors from the market, it did not wield that authority well," he said. He cited other entities that might step in, such as CMS, the Federal Trade Commission, which can take legal action against companies making misleading or false claims about LDTs, New York State Department of Health, which conducts premarket review of tests, and the College of American Pathologists, which accredits labs.
Unfortunately, according to Boorstein, the pandemic has overwhelmed NYSDOH's bandwidth to review tests and limited on-site federal and state inspections of labs.
"The argument for those opposed to FDA review has always been that CLIA and CAP [accreditation] were the appropriate ways to do this," Boorstein said. But the pandemic, he said, stopped CAP lab inspections for three to six months. "There's still very limited onsite inspections going on, and most of it is going remote," he said.
Lenco, the lab where Boorstein works, was supposed to be inspected in May, but it hasn't yet happened. Boorstein was supposed to do an inspection of a lab in April, but that also has been delayed.
CAP confirmed that safety restrictions during the pandemic has impacted inspections. "In June, CAP began to slowly resume routine inspections," said Richard Scanlan, chair of CAP's Council on Accreditation. "As inspections are planned, our primary concern is focused on the health and safety for all parties involved."
Scanlan said CAP has been regularly reaching out to labs to determine when inspections can happen, and when possible, has been modifying inspections through remote document review within two weeks prior to the on-site inspection. However, CAP still will not have inspectors in areas where patients are receiving care and doesn't recommend scheduling inspections in COVID-19 outbreak or hotspot locales, he added.
Politics of regulation
Given HHS's actions, labs can breathe a small sigh of relief that for the moment they won't have to take their LDTs through FDA premarket review. "But that sigh of relief should not be too deep," Javitt cautioned. "This is an inherently unstable situation and we don't know where it's going to go."
Certainly, the latest move by HHS allows the Trump Administration to tout an example of how it has reduced regulation. According to a Washington Post report, however, this issue of the FDA's authority to regulate lab tests during a pandemic was "a point of intense disagreement" between FDA Commissioner Stephen Hahn and HHS Secretary Alex Azar. 
Although the FDA can perhaps still go through notice-and-comment rulemaking to promulgate regulations for LDTs, this is something the agency has historically balked at. The agency has previously preferred the flexibility and speed of the guidance pathway over notice-and-comment rulemaking, but as Quinn pointed out, CMS has been able to push through massive healthcare billing regulations using the latter pathway relatively quickly.
"It's unclear why CMS can do 600 pages of notice-and-comment rulemaking across multiple domains on a regular basis in six months, but FDA says if it does notice-and-comment rulemaking it'll take five or 10 years," he said. "It's hard to figure out."
For the moment, the agency may just lack the political capital or resources for notice-and-comment rulemaking. As such, those that would like more regulation of LDTs may have to look to Congress. 
There, legislators have introduced two bills to try to clarify FDA's authority to regulate LDTs — one called VALID that describes a new framework with FDA in charge of all diagnostics, including LDTs, and another called VITAL that would keep LDT oversight under CMS and update CLIA. "It's hard to believe that in the current climate [Congress is] going to pass any significant new regulation," Boorstein said. "They might pass something that eliminates regulation, though the government seems to want to do that through Executive Order."
If come November there is a change of guard in the executive branch, a new administration may reverse HHS's stance. In Gibbs' view, this may not be as easy as it sounds, since "from the lab industry's perspective, you now have a reversal of policy."
"Unfortunately, this pandemic will be with us for a while," Javitt added. "This could be a moment that leads to renewed discussion on what changes are needed in the oversight of LDTs."
She pointed out that it often takes a big public health catastrophe to change the regulatory system for products. For example, in 1906 President Theodore Roosevelt signed the first federal law regulating food and drugs, the Pure Food and Drug Act, as well as the Meat Inspection Act, after horrifying factory conditions came to light. And in 1962, reports of how thalidomide caused birth defects resulted in stronger FDA regulation of the drug industry.
Javitt hopes that HHS's action amid this pandemic forces an honest discussion of the gaps that exist in diagnostics regulation, how they are best addressed under a new framework, what the FDA's role should be, and what contributions can come from other actors, like CMS, CAP, and others. "At the end of the day, we all want tests that are accurate and reliable," Javitt said. "The notion that FDA alone should regulate [LDTs] is too simplistic. This is too complex an issue to put it all on the shoulders of one agency."