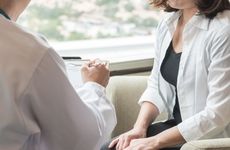 NEW YORK (GenomeWeb) – Amid repeated Republican-led efforts to repeal the Affordable Care Act, genetic counselors and patient advocates are seeing more people decline genetic testing to learn their risks for cancer because they're afraid that information could negatively impact their health insurance.
"There's been a noticeable change as the political conversations around the Affordable Care Act went on over the past year," said Andrea Forman, senior genetic counselor at Fox Chase Cancer Center in Philadelphia. "[Patients] feel like they don't know what's going to happen in the next few years and it scares them."
Republicans have already tried to repeal the ACA several times this year, and the latest attempt, led by Senators Lindsey Graham (R- SC), Bill Cassidy (R-LA), and other colleagues, might come to a vote this week. During one of the earlier repeal attempts, Forman had a lengthy session with a young woman who didn't want to be tested for a BRCA2 gene mutation, even though her mother had a mutation in the gene. "She specifically said that she didn't trust that she would still be able to get the healthcare that she needed in future years if she did her testing now," the genetic counselor recalled.
Regardless of what happens with the ACA, Forman explained, there's another law — the Genetic Information Nondiscrimination Act (GINA) — which restricts health insurance companies and employers from making coverage and employment decisions based on a person's genetic risk factors. So, even if the ACA is repealed, and insurers are once again allowed to charge people more or deny them coverage for a pre-existing condition, having a genetic mutation without a cancer diagnosis wouldn't qualify as a pre-existing condition.
But these explanations don't always appease patients in the current political climate, genetic counselors are finding, especially when patients don't yet have cancer but might be recommended for testing based on a family history of the disease. "The line between just genetic information and manifested conditions is pretty fluid," said Anya Prince, associate professor of law at the University of Iowa, who specializes in genetic discrimination and privacy rights.
"These concepts are difficult to contend with, so when there are discussions in Congress that are starting to whittle away thinking about health insurance as more of a right, then that's really scary for people," she said. "Then, the rug's being taken from under them in terms of any future plans."
Forman's patient wasn't reassured and decided not to get tested.
In the general population, approximately 12 percent of women will develop breast cancer and less than 2 percent will develop ovarian cancer during their lives. For those with BRCA2 mutations, around 45 percent of women will develop breast cancer in their lifetime and up to 17 percent will develop ovarian cancer.
Forman's patient, the child of a mutation carrier, has a 50 percent chance of inheriting the same mutation from her mother. Knowing her BRCA mutation status can help justify insurance coverage for more frequent screenings that can catch cancers early and for surgeries that can significantly reduce the risk of cancer. "It's not my job to tell her to be tested, but I was so worried for her," Forman said. "I know it was important information for her."
This interaction really stuck with Forman, but there have been other cases. A string of patients have cancelled appointments, refusing to even come in for an in-depth discussion about their cancer risk and have specifically mentioned concerns around "Trumpcare," the ACA, or "Obamacare." One of these patients had cancer, which was surprising since patients with the disease tend to be less worried about genetic discrimination than unaffected individuals. When Forman discussed these instances with other genetic counselors at Fox Chase and around the country, they had their own examples of patients who, out of fear and confusion about what's going to happen to their healthcare coverage, shied away from testing or a counseling session.
When contacted, genetic counselors at different institutions and patient advocates similarly said there was a definite shift in some cancer patients' anxiety levels about genetic testing in the current political climate. Kelly Burgess, a genetic counselor at Rush University Cancer Center in Chicago said that an in-depth discussion about GINA usually helps ease most of her patient's concerns, but those conversations have gotten longer since legislators launched efforts to dismantle the ACA.
And "on more than one occasion," Burgess said she's had a patient decide not to proceed with testing because "they just don't know what's going to happen with our healthcare system." One patient told Burgess that while GINA may be in place, "I just don't trust that things are going to stay the way they are."
Facing Our Risk of Cancer Empowered (FORCE), an advocacy organization for women at high risk for breast and ovarian cancer, is hearing a lot of concerns from its members about ACA repeal efforts, even though many of them have already had genetic testing.
"Some of them are terrified," said Lisa Schlager, VP of community affairs at FORCE. "Telling them that we have this law [GINA] and it's there to protect us is one thing, but helping them feel comfortable in such uncertain times is the bigger challenge."
Uncertain times
The ACA, signed into law by President Barack Obama in 2010, restricts insurers from denying coverage or charging people higher premiums if they have a pre-existing condition. Most insurance plans must also cover certain preventive services without cost-sharing, such as mammograms, colorectal cancer screening tests, and BRCA1/2 genetic testing and counseling for women at high risk for breast cancer.
In a 2014 report, the HHS Assistant Secretary for Planning and Evaluation estimated that approximately 76 million Americans, including 30 million women, became eligible to receive expanded coverage of one or more preventive services because of the ACA. 
"Cancer patients have told me that the ACA saved their lives, that without it they'd be dead. They've said they can now afford insurance and they don't have to fear discrimination because of their pre-existing condition," said Georgia Hurst, director of ihavelynchsyndrome.org, a nonprofit named after a hereditary cancer syndrome that significantly increases an individual's risk for colorectal and various other cancers.
But Hurst has also heard from colon cancer patients, who have a genetic mutation for Lynch syndrome, and who support repealing the ACA. "I think they don't understand the impact that might have on their lives," she said.
Critics of the ACA, have pointed out that the law has resulted in high deductibles and insurers narrowing their network of providers. Scott Gottlieb, back in 2013, before his appointment as commissioner of the US Food and Drug Administration, wrote about the potential impact of narrowing networks on cancer patients. "We're at a turning point in battling cancer. Doctors are finally able to reliably tailor treatments to the unique genetic composition of each patient's tumor rather than by its location in the body alone," Gottlieb wrote. 
Because the ACA restricts some of the traditional methods insurers used to keep their costs in check, such as through underwriting or adjusting premiums based on patients' health status, they are turning to narrowing networks. They're contracting with fewer providers and cheapening their coverage by "clamping down on what doctors prescribe," Gottlieb observed, warning that this will negatively impact cancer patients' ability to access cutting-edge medicines.
President Donald Trump and Republicans in Congress have promised to repeal the ACA and do better. One genetic counselor in an academic cancer center located in a Great Plains state recently encountered two patients who are waiting for something better than the ACA before getting genetic testing that was medically recommended. (This counselor spoke without permission from the cancer center and asked to remain anonymous.)
Although in both cases genetic testing would be considered appropriate according to guidelines, they declined testing because they perceived that under existing ACA laws they'd be penalized or they may have their insurance declined. These patients suggested that they might change their minds when President Trump fixes the healthcare law, and protects them from potential insurance discrimination due to a pre-existing condition.
The counselor tried to explain GINA and how the ACA already protects people with pre-existing conditions, but it only elicited a negative response. "To me it wasn't logical. It's not in line with my understanding," the counselor said. "But I can't turn a genetic counseling session into an argument about that."
Based on the details released so far, the Graham-Cassidy bill may actually weaken ACA's protections for people with pre-existing conditions, and even allow insurers to omit some of the screening and preventive services they are currently required to provide. States receiving federal block grants could apply for waivers allowing insurers to take a person's health status into account to charge them more, though a revised version of the bill now makes explicit that "in no case may an issuer vary premium rates on the basis of sex or on the basis of genetic information."
Cassidy has also pointed out that in applying for a waiver, states would have to describe how they plan to "maintain access to adequate and affordable health insurance coverage for individuals with pre-existing conditions," according to the bill. However, as the left-leaning Center for Budget and Policy Priorities has noted, the bill doesn't ask states to prove that they are actually maintaining access to coverage for these individuals. 
The US Congressional Budget Office hasn't scored the Graham-Cassidy bill yet, but evaluated the impact of similar waivers that were included in an earlier ACA repeal bill and estimated that one-sixth of the country's population would be in states that would use these waivers to allow insurers to charge higher premiums based on health status.
The Center for American Progress, a group with Democratic Party ties, modeled the potential impact of the Graham-Cassidy bill on coverage for people with pre-existing conditions, and reported that women under 50 years old with breast cancer could have to pay $28,660 more above standard rates, lung cancer patients could see a $72,980 hike, and the cost of coverage for a metastatic cancer patients could go up by $142,650. 
Temporary relief
In light of the Graham-Cassidy bill, patient group FORCE recently posted a call to action on Facebook. The Graham-Cassidy bill "will result in millions of Americans losing coverage," wrote FORCE. "Tell your Senators to vote 'no' on Graham-Cassidy and continue bipartisan efforts to improve insurance markets."
Replying to FORCE's appeal for action on Facebook, Meagan Cremieux called the legislation "sickening and anxiety inducing" because it treated people with a genetic mutation "not worthy of health coverage." The 40-year-old health teacher and mother of three is a BRCA2 mutation carrier.
FORCE explained that regardless of what happens with the ACA repeal, there is still GINA. "But that doesn't do much to dispel the concerns that people have," admitted FORCE's Schlager. "These are families that carry very heavy cancer burdens. So, cancer is at the very forefront of their minds."
Schlager acknowledged that not all cancer patients are fans of the ACA and that high deductibles and narrow networks are a real issue in the community. "But we're definitely seeing more and more people who are so fearful that they're going to be priced out of the market [by being] lumped into a high-risk pool or somehow denied insurance because of a genetic mutation, regardless of whether or not they had cancer," she said.
Cremieux doesn't have breast cancer, but because her mother and aunts got the disease at a young age, they were all enrolled in a study at the University of Chicago and got genetic testing. As long as she was a participant in the study, her BRCA2 carrier status wasn't reported to insurance, and she received counseling and other screening services through the research project. When Cremieux became pregnant in 2007 (a year before GINA became law), she no longer qualified for the study, but she was terrified to disclose to her insurer that she had a BRCA2 mutation.
She requested her doctor tell the insurance company she was at high risk for breast cancer based on family history, so she could continue to receive covered screenings without having to reveal her genetic status. But convincing her insurer to cover the frequent mammograms and MRIs became a tear-inducing ordeal. "So, when the ACA came out, it was such a relief because I could openly disclose my BRCA2 status," Cremieux said. "And all of sudden MRIs and mammograms are approved. We didn't have to jump through a million hoops."
But that feeling of relief didn't last long. Upon hearing about efforts to repeal the ACA last year, she decided, based on the advice of her doctor, to remove her ovaries. Cremieux was done having children and guidelines recommend women with BRCA2 mutations remove their ovaries and fallopian tubes between age 40 and 45 to prevent ovarian cancer.
Cremieux wanted to hold off getting a preventive double mastectomy for a couple more years, "but my fear is that if I wait until I develop cancer, then I'll have a pre-existing condition." Given the history of breast cancer in her family, Cremieux believes that it's not a matter of if but when she gets the disease. And the uncertainty around the ACA, she said, is forcing her to bump up the timeline and consider having a double mastectomy with reconstruction next summer, while she still has coverage for it.
Cremieux admits that she didn't know much about GINA before Schlager at FORCE walked her through it. "With the current political climate, I don't trust that the genetic protections will not be rolled back in some form," she said.
Dealing with uncertainty
It likely isn't much comfort to patients to learn that there have been attempts to weaken GINA. The latest came this year with the introduction of H.R. 1313, a bill Republican legislators said would incentivize employees to partake in workplace wellness programs.
One exception within GINA allows employers to request genetic information through health risk assessments in wellness programs, but employees must give this information voluntarily and employers cannot provide discounts or rewards on the condition that they provide this data. H.R. 1313 sought to make it so employees who choose not to divulge genetic information within these so-called voluntary wellness programs would also forgo thousands of dollars in savings on the cost of their health insurance plans.
The bill was widely criticized in the genetics community, where many felt that any incremental weakening of GINA could hurt the field. A broad coalition of stakeholders fought for GINA's passage for more than a decade because they believed that without legal protections against genetic discrimination, people wouldn't participate in research to uncover new causes for diseases and develop personalized treatments. 
While GINA provides a baseline protection when it comes to health insurance and employment, it has gaps that remain worrisome to patients and research participants. The law doesn't extend to life insurance, long-term care, or disability insurance. "We spent so much time in recent years talking about precision medicine, and we're at a place where that's exploding with next-generation sequencing, companion diagnostics, multigene panel tests," Schlager said. "All of that is going to suffer if we go down this path and people are fearful of having genetic testing."
The years 2013 to 2016 were boom times in genetics. The US Supreme Court's decision in Association for Molecular Pathology v Myriad opened up the genetic testing market to more competition. Actress Angelina Jolie's decision to get a double mastectomy after learning her BRCA mutation status increased awareness and discussion of the genetic risks for hereditary cancers and spurred demand for testing. Genetic advances fueled the development of more personalized cancer treatments.
GINA, which became law in 2008, certainly played a part by easing people's worries about getting genetic testing, but it has been challenging to track just how well the law has worked. Few people know about the law or understand in detail its protections and limitations. A survey of almost 1,500 people in 2014 found 79 percent of respondents didn't know of GINA, and those who said they did, had many misconceptions about it. After reading about the law, 30 percent of those surveyed said they were more concerned about discrimination than before. 
Genetic counselors said some patients do refuse testing after they learn about the gaps in the law. "These conversations have always been there," Forman said, but noted that the ACA's protections for people with pre-existing conditions provided an additional layer of comfort for most patients. "We were able to be even more reassuring when we said there are no pre-existing conditions with the Affordable Care Act."
Concerns over the ACA's repeal have even spilled into the research realm. "The conversations we're having with patients have definitely changed since last November," said Shawn Fayer, genetic counselor at Brigham and Women's Hospital and manager for the BabySeq Project, which is evaluating the impact of sequencing and genomics in the care of newborns.
When researchers approach parents of healthy newborns at BWH to gauge their interest in joining the study, they are told all the risks — including the potential for genetic discrimination and loss of privacy. They can then agree to or decline enrollment. So far, around 300 families have joined the study, but those that decline commonly cite insurance discrimination or privacy concerns, and the uncertain status of the ACA is also coming up more.
"Almost everyone mentions the political climate, in general, and how they feel uncomfortable about what this could potentially mean in the future since the genetic test result from newborn sequencing is placed in the infant's medical record," Fayer said.
At least three families already enrolled into BabySeq either before the 2016 presidential election or soon after, expressed second thoughts, and two of these families eventually withdrew participation citing insurance discrimination concerns or the political climate. While some parents are comforted after learning about existing legal protections around genetic discrimination, many point to what's happening with the ACA and counter that legislators can do the same to GINA.
People making a decision about getting genetic testing already have to contend with uncertainty, observed University of Iowa's Prince. There's uncertainty whether testing will show they have a mutation. If they don't have a mutation, can they still get cancer? What if testing detects a genetic variant but it's so rare that scientists don't know if its benign or linked to cancer? If testing detects a mutation and that information goes in the medical record, will it hinder their ability to get life insurance, long-term healthcare, or disability insurance, areas that GINA doesn't extend to?
"Now, we're adding even more uncertainty, because protections that we thought were in place might not be," Prince said. "There's always that possibility with the law, but it just makes it that much more poignant for people when things that we felt were established turns out aren't."